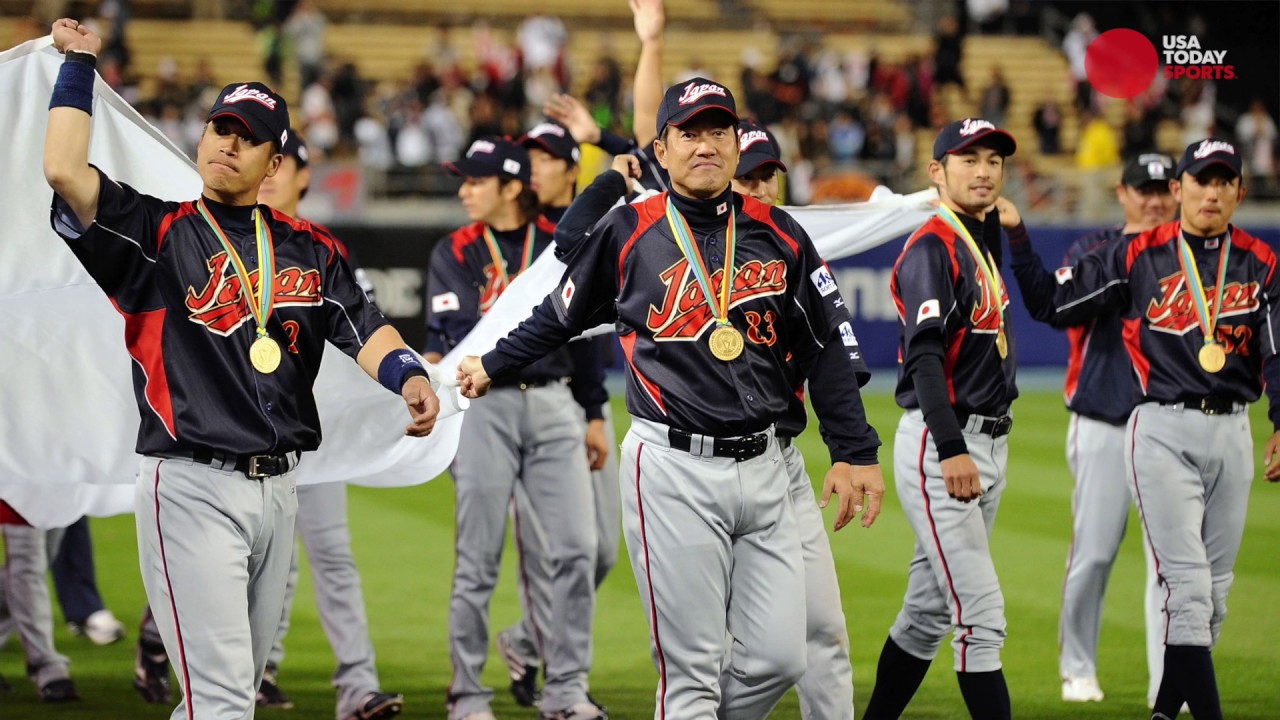 The final of 2017 World Baseball Classic was held in Dodger Stadium, Team USA played against Puerto Rico. Puerto Rico has not defeated so far, but Marcus Stroman of Team USA (Toronto Blue Jays) allowed no earned run in 6 innings with 3 strikeouts. Team USA got 13 hits, finally beat Puerto Rico 8 to 0 and won the championship. Stroman got the award of MVP.
Japan national baseball team that's officially nicknamed Samurai Japan, lost Team USA in semi-final and could not win the first time in two tournaments. In Team Japan, Kodai Senga of Fukuoka Softbank Hawks pitched better. His stats was 1 win, 16 strikeouts, 11 innings pitched, 4 pitching appearances, and an ERA of 0.82. So Senga was chosen as the best nine only one player from Team Japan.
Japan ended in semi-finals for two tournaments in a row. So Let's evaluate the pros and cons of Team Japan.
■The pros
Pitchers of Japan were very good, their K/9 (Strikeouts Per 9 Innings Pitch) were high (Kodai Senga 13.09, Tomoyuki Sugano 10.05, Kazuhisa Makita 9). Used ball at WBC was different from the Japanese ball (NPB's official use ball), it looked like the MLB's ball. But it seems that MLB's official use ball will be changed in the future to be closer to Japanese balls, so Japanese pitchers will be more active in 2021 WBC.
■The cons
In semi-final, Ryosuke Kikuchi hit a home run. But Team Japan took only 4 hits. They struggled to hit the two-seam fastball, there were many ground outs. The Japanese ball was different from MLB and WBC's ball, pitcher can not throw a similar two-seam fastball in Japan. Also few pitchers throw two-seam fastball, so Team Japan can not practice hitting the two-seam fastball.
Then, How can they beat the two-seam fastball? For example, I think that they should participate in the Winter Baseball League in the off season. In 2016 off season, Daisuke Matsuzaka of Hawks took part in the Winter Baseball League of Puerto Rico. And Ryota Igarashi took part in the Winter Baseball League of Mexico.
Yoshitomo Tsutsugo, cleanup of Team Japan also took part in the Winter Baseball League of Dominican republic in 2015. He learned how to attract and hit the ball, so his 2016 season stats was 322. average, 44 home runs and 110 RBIs, he became a RBI leader and HR leader. As many players like Tsutsugo will join the Winter Baseball League, they will be able to capture the two-seam fastball.
This youtube's video is the new of Team Japan in USA TODAY Sports. What will they record in 2021 WBC?