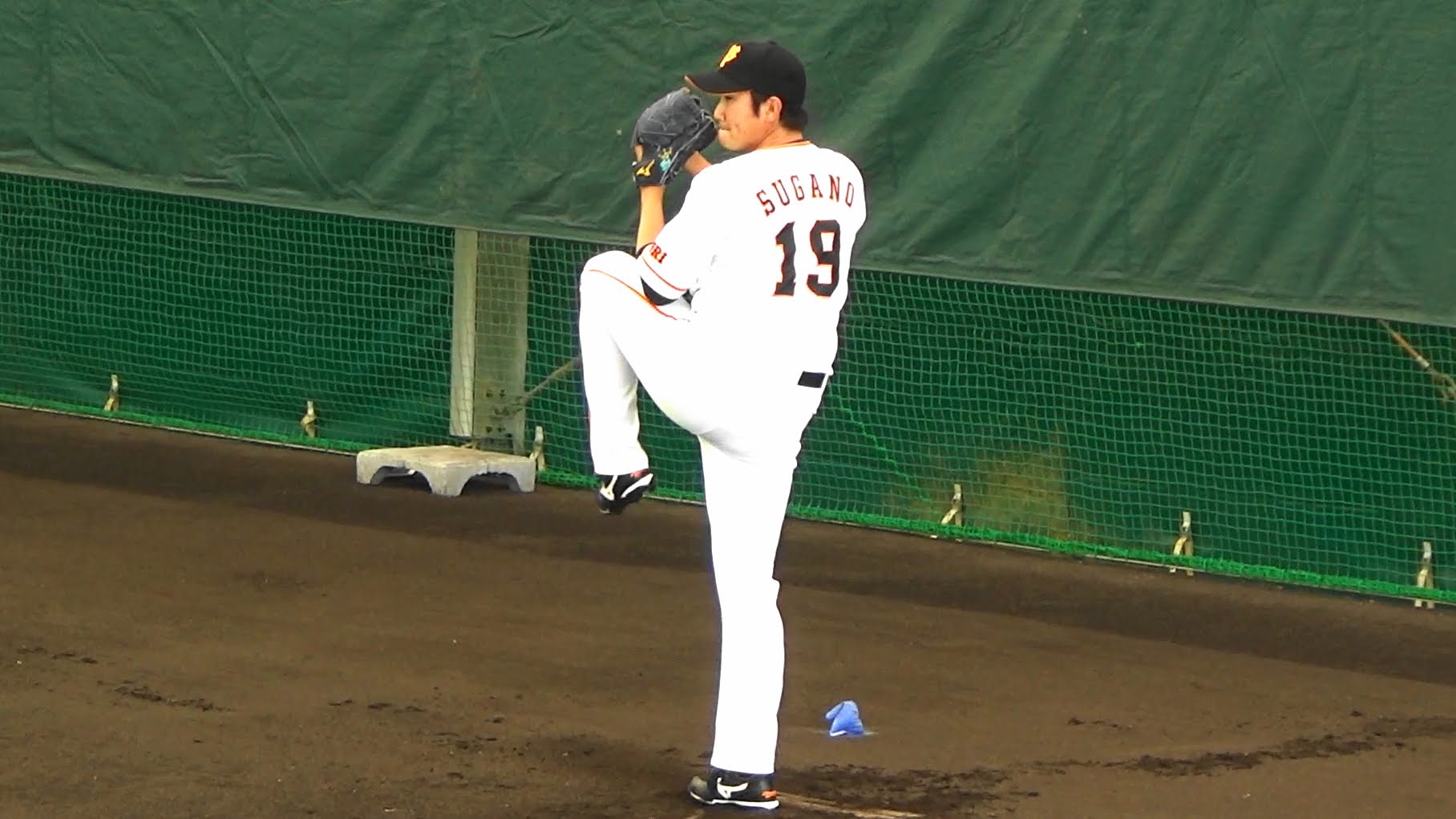 Latest News: The Japanese players of 2017 WBC Roster are active in Japanese professional baseball (NPB) . In August 5 Tokyo Yomiuri Giants played against Chunichi Dragons at Tokyo Dome. The starting pitcher for the Giants was Tomoyuki Sugano, he pitched 8 innings with 12 strikeouts. Finally Giants beat Dragons 8 to 2, Sugano won 12nd in 2017 season. (2017 his total stats were 12 wins, 130 strikeouts, 4 complete games, 134 2/3 innings pitched, 18 pitching appearances, a .750 winning percentage, and an ERA of 1.94)
Biography
Tomoyuki Sugano was born at Kanagawa Prefecture on 1989 (Age 27) . Former Giants's manager Tatsunori Hara is Sugano's uncle, and Sugano started playing baseball after watching Hara's retirement game. Then Sugano began playing baseball from 6 years old, and he became a pitcher that chosen as a Japan national team of the university. So after graduation, he wanted to join the Giant that was leading by Hara.
Draft
But Sugano was nominated by the Giants and the Hokkaido Nippon-Ham fighters in the first round in 2011 NPB draft. So a result of the lottery, the Fighters won the draft lottery. However, Sugano hoped to join the Giants. He refused to join the Fighters and retried the NPB draft next year. Then He was drafted by the Giants again in the first round in 2012 NPB draft.
Tokyo Yomiuri Giants
He contracted with the Giants and he was expected a starting pitcher. His uniform number is 19, previously Koji Uehara of the Boston Red Sox was wearing. Sugano had been play in the first team at the rookie year, and he was a cantral player for the Giants consecutively.
In 2014, his stats was 12 wins, 122 strikeouts, 3 complete games, 176 innings pitched, 23 pitching appearances, a .706 winning percentage, and an ERA of 2.33. So he became an ERA leader. And Sugano was appreciated to contribute to the Giants's victory, he was selected MVP of the Central League in this year.
Sugano played an active part the following year, his stats was an ERA of 1.91. And in 2016 season, his stats were 9 wins, 189 strikeouts, 5 complete games, 183 1/3 innings pitched, 26 pitching appearances, a .600 winning percentage, and an ERA of 2.01. So he became an ERA leader and a strikeout leader.
In addition, he won the Gold Glove Award of the pitcher first time. From 2014, Tomoyuki Sugano was an opening day pitcher 3 years in a row, and he won all games. So now he is one of the leading baseball players in Japan.
Japan national team
Sugano also convented in the Japan national baseball team of 2015 WBSC Premier12, and played a starting pitcher. He was chosen as a member of 2017 World Baseball Classic and contributed to semifinalist of Japan team. His stats were no win, 13 strikeouts, 14 1/3 innings pitched, 3 pitching appearances, and an ERA of 3.14.
Feature as player
What are the characteristics of his play? Sugano has good control so he rarely allows bases on balls. So his earned run average was very well, the average stats for 4 years is an ERA 2.34. Then he can many breaking ball and put out the batter. He is a groundball pitcher, his groundball percentage is 55%. So his evaluation will be high even if he goes to the Major League Baseball.
Private Life
In private life, Sugano has a detached house in Tokyo. He didn't marry, but he seems to be dating with a female entertainer of 3 years older. By the way his annual salary is 230 million yen, it increased by 100 million yen from last year.
Then he is good at golf. Sugano began playing golf  from 9 years old, his best score is 72. And his driving distance was over 360 yards. So if he retires baseball player, it may be better to become a professional golfer.
Video
This youtube's video is Sugano's pitching in 2016 spring training. His pitching form is cool! FAV.SPORTS will report his latest news and stats on this page, please check it out sometime.