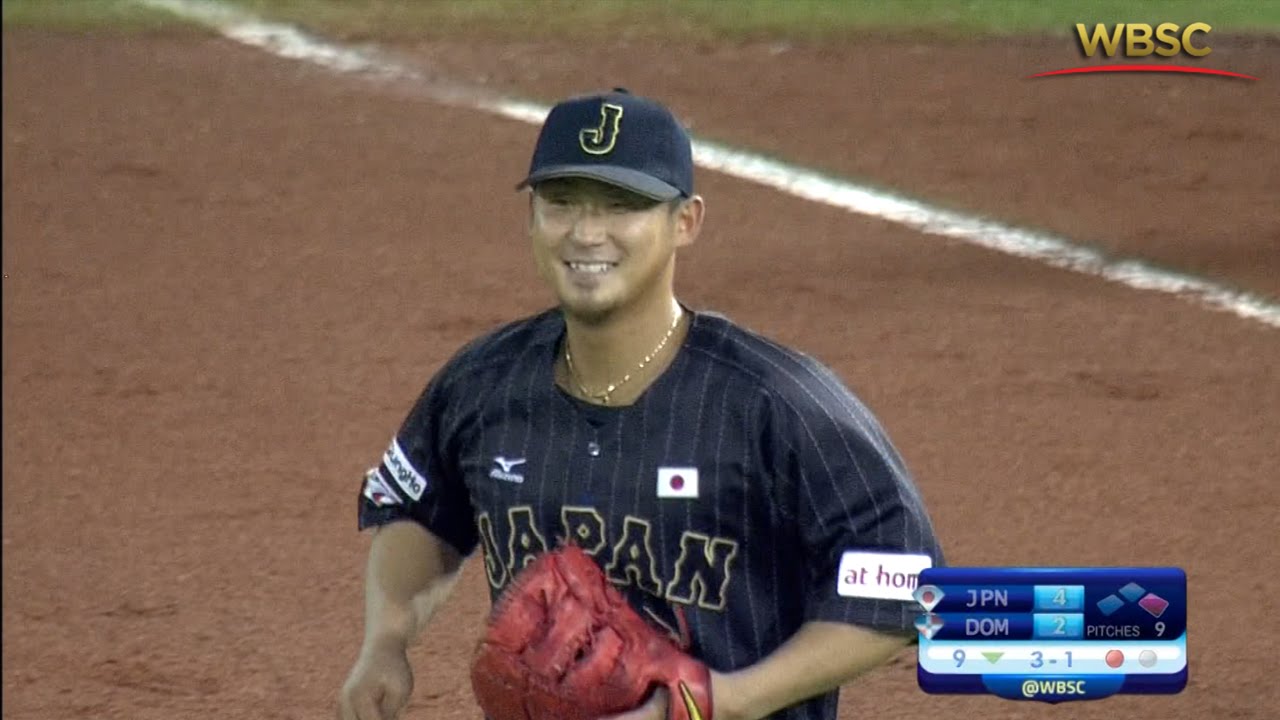 Latest News: 2017 season of Japanese professional baseball (NPB) has been started from 3 month ago, but last year champion Hokkaido Nipppn-Ham Fighters are 5th in the Pacific League. The reason is that many player are injured, Shohei Otani had pulled a muscle in his thigh and returned recently.
In July 8 the Fighters played against Fukuoka Softbank Hawks at Sapporo Dome. Sho Nakata was the starting member of the Fighters and the lead‐off man for the first time. But he hit 0 for 4, finally the Fighters lost Hawks 5 to 2. Nakata has played for a first baseman, 2017 his total stats are .224 average, 11 home runs and 46 RBIs in 68 games (As of July 8).
It's a movie of the game in July 8.
Biography
Sho Nakata was born at Hiroshima Prefecture in 1989 (Age 28). He began playing baseball from 9 years old, and he played baseball at the Osaka Toin High School where Tsuyoshi Nishioka, Takeya Nakamura and Shintaro Fujinami also went. In high school days, Nakata hit 87 home runs in three years so he was drafted by the Fighters in the first round in 2007 npb draft.
Hokkaido Nippon-Ham Fighters
Nakata contracted with the Fighters and he was expected a third baseman, his uniform number is 6. But at the rookie year, he got injured and played for a year in a minor league. Next year, he turned to the first baseman and played in the first team first time. In the following year, he turned to the outfielder because of got a chance to participate. Nakata hit a first home run in this year, his stats were 233. average, 9 home runs and 22 RBIs.
In 2011 season, Nakata became a cantral player for the Fighters and played in 143 games. And he became the cleanup batter since 2012 season, his stats were 239. average, 24 home runs and 77 RBIs so he contributed to the Fighters's league championship. In 2014, His stats were 100 RBIs and and he became a RBI leader first time.
Nakata turned to the first baseman again since 2015 because he was having a bad knee. And in 2016 season, his stats were 250. average, 26 home runs and 110 RBIs so he contributed to the victory of Japan series. Nakata also became a RBI leader again and won the Gold Glove Award of the first baseman two years in a row.
Japan national team
Sho Nakata also convented in the Japan national baseball team of 2013 world baseball classic, and contributed to semi-finalist of Japan team. Then he convented again in the Japan team of 2015 WBSC Premier12, his stats were 429. average, 3 home runs and 15 RBIs so he was chosen as the best nine. Nakata is chosen as a member of 2017 WBC, he contributed to semifinalist of Japan team. His stats were .238 average, 3 home runs and 8 RBIs. now he is one of the best hard hitter in Japan team that officially nicknamed Samurai Japan.
Anecdote
In the rookie year, Nakata was famous about having a big mouth. So Let's introduce some of his remarks at that time.
・My monthly spending is 3,000 dollars (The annual salary at that time was 150,000 dollars so he was rough in money)
・Moveable fatman is the best (At that time he was 103 kg. Now he got muscular but his weight is 98 kg)
Looking back at the time, Nakata told that he was brimming (That was also his appeal).
Private Life
Sho Nakata married with Japanese woman (his wife is a high school classmate) in 2012 and had two daughters. He calmed down quite, when the young players of Fighters achieve the target and Nakata gives the prize with his own money. And when the Fighters play in Hiroshima, he has a dinner party with teammates at his parents' house. By the way, his annual salary is 280 million yen.
Free Agent
In 2017 off-season, Nakata will be Free Agent. There is no regular first baseman in the Hanshin Tigers, so Nakata is supposed to be transferred to the Tigers that he spent his high school days, Osaka. But he trusts Hideki Kuriyama of the Fighters's manager very much, Nakata may play in the Fighters while Kuriyama is the manager. Then Nakata seems not interested in Major League Baseball.
Other Videos
This youtube's video is the game of 2015 WBSC Premier12. Japan played against Dominican republic and came from behind to win the game thanks to Nakata's clutch hit.
And Nakata' cheering song is very cool! This youtube's video is the movie when he was at bat in semi-final of 2015 WBSC Premier12. FAV.SPORTS will report his latest news and stats on this page, please check it out sometime!