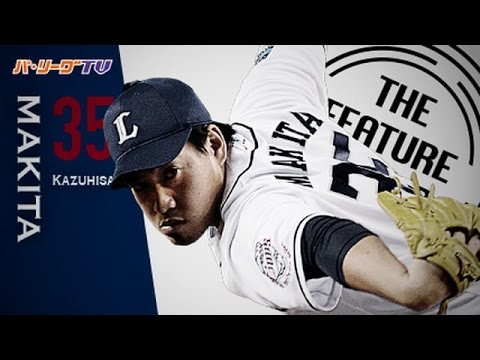 Latest News: About 2 months have passed already from the first game of Japanese professional baseball (NPB) . In June 6 Saitama Seibu Lions play against Tokyo Yomiuri Giants at Met life Dome. Kazuhisa Makita of Lions played as the third pitcher and held scoreless in a inning. Finally Lions beat Giants 8 to 5.
2017 Makita' total stats were 15 strikeouts, 25 1/3 innings pitched, 23 pitching appearances and an ERA of 0.36 (As of June 5). FAV.SPORTS will report his latest news and stats on this page, please check it out sometime!
Previous news: Because of injury, Shohei Otani of the Hokkaido Nippon-Ham Fighters was out of roster for 2017 World Baseball Classic. So Shota Takeda of the Fukuoka Softbank Hawks joined the Japan team on behalf of Otani, 28 members have been confirmed. Among 13 pitchers of Japan team, Kazuhisa Makita of the Saitama Seibu Lions only has participated in 2013 World Baseball Classic.
Kazuhisa Makita's biography is that he's the age of 32, and he was born at Shizuoka Prefecture. After graduating from University, he had been played in the industrial league baseball team, Nippon Express. Then Makita was drafted by the Lions in the 2nd round in 2010 NPB draft. He contracted with the Lions and he was expected a starting pitcher.
His uniform number is 35, and Makita had been play in the first team at the rookie year. He turned to the closer in the middle of 2011 season and his stats was 22 saves in this season. So Makita won the rookie of the year in 2011. In the next year, he turned to the starting pitcher again and his stats was 13 wins, 108 strikeouts, 3 complete games, 178 innings pitched, 27 pitching appearances, an ERA of 2.43.
For the following two years, Makita was in the starting rotation for the Lions and he was an opening day pitcher first time in 2015. But in the middle of 2015 season, he turned to the closer again. And in 2016 season, he turned to the setup pitcher and his stats was 25 holds, an ERA of 1.60.
Kazuhisa Makita convented in the Japan national baseball team of 2013 world baseball classic and he worked as a closer. In this time, his stats was 1 win, 5 strikeouts, 3 innings pitched, 3 pitching appearances, and an ERA of 0.00. He also convented in the Japan team of 2015 WBSC Premier12, and contributed to the third place of Japan. In private life, he is not married yet.
There are 3 features of Makita's pitching. First of all, he is a submarine-style pitcher. His ball that can be thrown from the position of gloom is about 130 km (≒80 miles), but because the ball float up so the batter who saw it for the first time is deceived. Makita is suitable for international matches.
Second of all, Makita has a fast tempo of pitching. In 2016 season, his average pitching interval is 8.1 seconds and it was the fastest in Japan professional baseball. Namely, because batters have no time to think so he can get more and more strikes. It is very effective in World Baseball Classic with limited number of throws.
Third of all, Makita is ready for throwing soon. Makita can go to the mound with a small pitch practice, so he can respond to sudden change of pitcher. For these reasons, he is an indispensable player for the Japan national baseball team that officially nicknamed Samurai Japan.
This youtube video is the movie of Makita's Pitching form.  In December 2016, he signed the contract with the Lions of 1 year and his salary went up to 100 million yen. Makita seems to consider transferring to Major League Baseball by the posting system, so the 2017 WBC will be the best place for him to appeal.