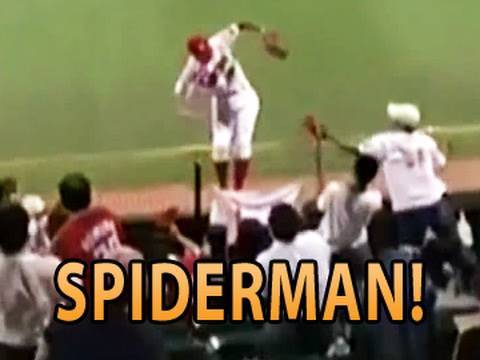 On December 28 2016, Masato Akamatsu of the Hiroshima Toyo Carp announced that he got stomach cancer. Akamatsu found the stomach cancer in early stage in health examination, and he will have a surgery in January 2017. His stomach cancer is not life threatening, but he had to undergo surgery. In surgery, Akamatsu may take half or two thirds of the stomach. In the past, there are no baseball players who have the stomach cancer during their competitive career. So his rehabilitation period is unknown, and his returning time is also unknown.
Masato Akamatsu's biography is that he's the age of 34, and he was born at Kyoto City. Akamatsu began playing baseball from 6 years old. He was drafted by the Hanshin Tigers in the 6th round in 2004 npb draft. He contracted with the Tigers and he was expected an outfielder. Akamatsu had been play in the first team at the rookie year, but he was passing both firats team and the minor league until 2007 season. In January 2008, he transferred to the Hiroshima Carp. Akamatsu became a regular player, and he won the Gold Glove Award of the outfielder in 2010. After that he gradually decreased his participation, but he has been played as a pinch runnner and a late-inning defensive replacement.
Were any japanese athletes who became cancer in the past? In the baseball player, Masao Fujii is known. Fujii was born in 1968 and he was drafted by the Daiei Hawks(Now Fukuoka Softbank Hawks)in the 4th round in 1994 npb draft. He worked as a pitcher, and in 1999 his stats was 71 1/3 innings pitched, 59 pitching appearances, 26 holds and an ERA of 2.89. So he contributed to winning Japan series of the Hawks and got a hold leader in 1999 season. But in same year, Fujii found a lung cancer in late stage. So he was constantly in and out of hospital in 2000 and kept on playing. However, he died at the age of 31 in October 13 2000. His uniform number is 15, it will be a retired number for the Hawks.
In the football player, Taishi Tsukamoto has survived. Tsukamoto was born in 1985 and he joined in the Omiya Ardija of J-League on 2008. He played in the first team from Rookie Year and played as a central player of the Right Back. In the Ardija, Tsukamoto got 2 goals in 27 matches until 2 years. However in February 2010, it was found that his right leg got  an osteosarcoma. So he underwent surgery in the following month and also underwent rehabilitation in 2010 season. He continued rehabilitation in 2011 season, but he retired because it was difficult to return early. After that, he has been became an ambassador of the Ardija.
This youtube's video is Masato Akamatsu's amazing play. In August 4 2010, there was a game of the Hiroshima Carp vs. the Yokohama BayStars at the Mazda Stadium. In the top of 5th inning, Shuichi Murata of the BayStars hit a long fly to deep left-center field. But Akamatsu went up to the fence and catched the ball. Awesome! Please to the stadium again!