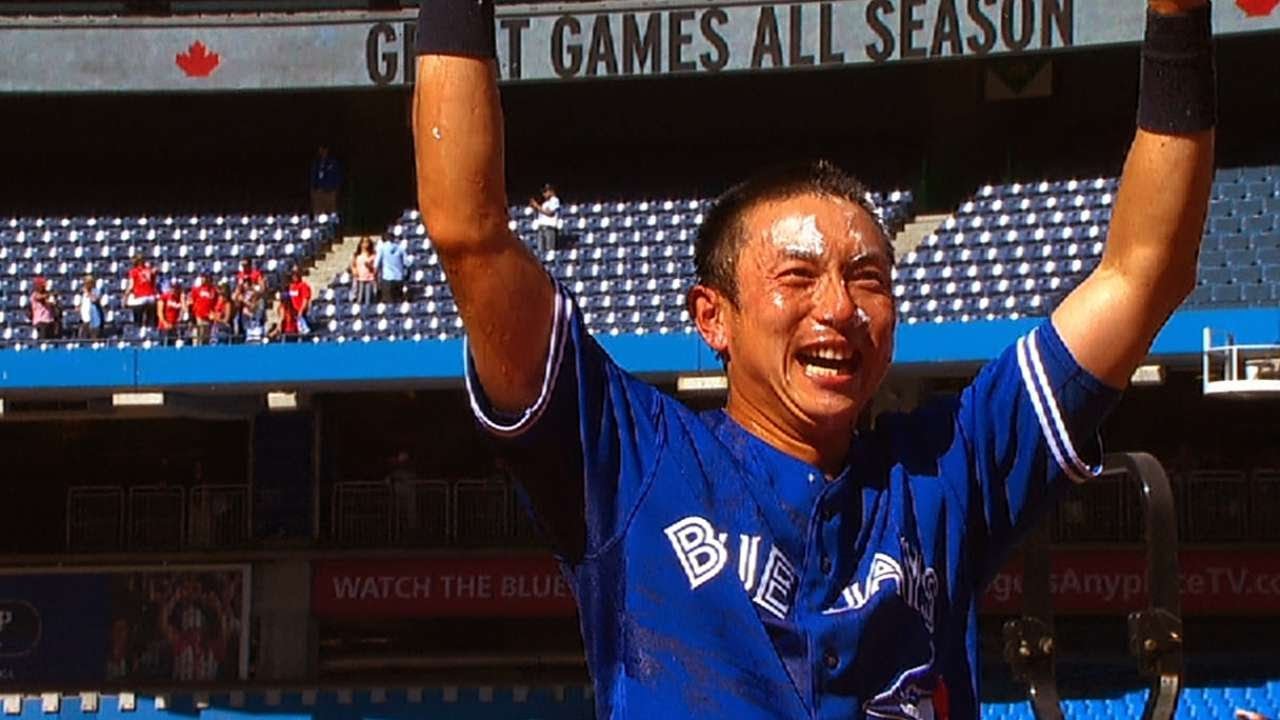 On January 24 2017, the Nippon Professional Baseball Organization(NPB)announced the additional rosters of Japan national baseball team for 2017 World Baseball Classic. The 8 players playing at NPB such as Shintaro Fujinami and Ayumu Ishikawa were selected. However, most of the Major League Baseball players declined because they prioritized the camp of the team. So Houston Astros Norichika Aoki was only selected as a member of Japan national team, officially nicknamed Samurai Japan.
Then let's introduce 27 already selected players of Japan national baseball team.
☆:the additional players
■Starting Pitcher: Tomoyuki Sugano, Shohei Otani, Ayumu Ishikawa(☆), Takahiro Norimoto
■Setup pitcher and Reliever: Ryo Akiyoshi, Kasuhisa Makita, Naoki Miyanishi, Hirotoshi Masui, Shintaro Fujinami(☆), Toshiya Okada(☆), Kodai Senga(☆), Yoshihisa Hirano(☆), Yuki Matsui(☆)
■Catcher: Motohiro Shima, Shota Ono, Seiji Kobayashi(☆)
■Infielder: Nobuhiro Matsuda, Hayato Sakamoto, Ryosuke Kikuchi, Tetsuto Yamada, Sho Nakata
■Outfielder: Yoshitomo Tsutsugo, Seiichi Uchikawa, Shogo Akiyama, Seiya Suzuki, Norichika Aoki, Ryosuke Hirata(☆)
Then, an infielder declined just before so the last one will be announced in the future. The last one is the backup player of short stop or third baseman, so let's forecast who will be the last man.
The best player for the last one may be Munenori Kawasaki of the Chicago Cubs. Kawasaki convented in the Japan national baseball team of 2006 and 2009 world baseball classic, he contributed to the championship of Japan 2 times in a row. And Kawasaki can play in short stop and third baseman, so he is suitable for the required role. In addition, Kawasaki signed the minor league contract with the cubs in 2017 season so he will not be able to stop participating in the WBC from the Cubs. Kawasaki also has an incredibly cheerful character, he may be important as an entertaining person for Japan team.
If Munenori Kawasaki can not be convened, Kosuke Tanaka of the Hiroshima Carp would be the right player. Tanaka is the regular short stop of the Carp, he won the MVP of the climax series 2016. Tanaka is swift-footed, his stats was 28 stolen base in 2016 season and he contributed to the championship of Carp for the first time in 25 years.
This youtube's video is the interview of Kawasaki. In May 26 2013, he was playing in the Toronto Blue Jays and he hit a walk-off double for the first time in MLB. After the game, he got an interview with a little help from a translation book. Because that situation got a reputation, he became popular in Toronto. Kawasaki had become an a entertaining person even in the Cubs, he bands to the team until the World Series and also won the first victory in 108 years. The fans want him to bring good luck to the Japan national team as well.