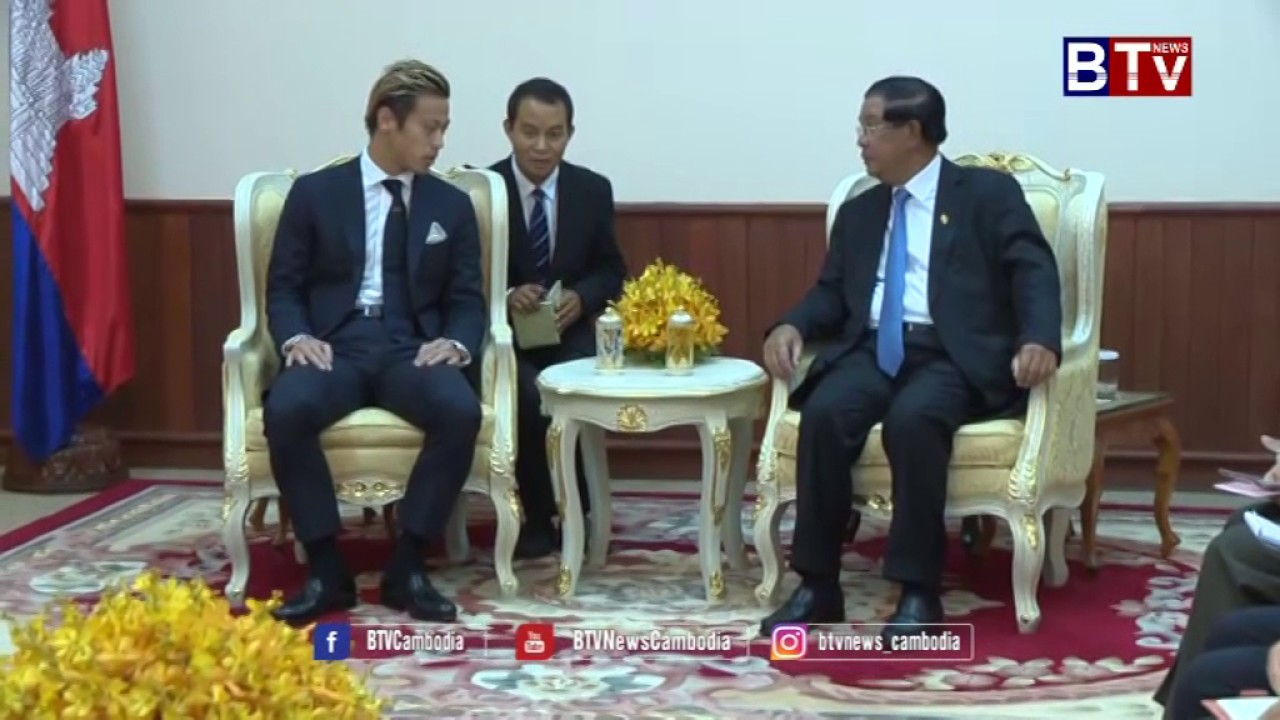 Keisuke Honda of the AC Milan announced that he became the owner of Siem Reap Angkor FC in Cambodia, on December 26 2016. In the future, the team will change the name to Soltilo Angkor FC. Soltilo is the name of a football school managed by Honda. At the same day, he visited the parliament in Phnom Penh in the morning and met with Prime Minister Hun Sen. After that, Honda opened the football clinic for 100 children of the elementary school at the Phnom Penh Olympic Stadium in the afternoon. Honda had went to Cambodia in June 2016, and told to make the football school for children. And in November 2016, he had opened the football school in two places at Cambodia.
The Siem Reap Angkor FC played in 2016 Cambodia Second League. Previously, the Albirex Niigata of J-League made a professional football club of Albirex Niigata FC Phnom Penh in 2014. The Albirex Niigata FC played in Metfone C-League of Cambodia top division, but they worked for one year and then disbanded in 2015.
The level of Cambodian football is not very high, the latest FIFA ranking is 173th(Japan are 45th). The Cambodia national football team has never played in the World Cup, but they have played a nice game with Japan national team. Cambodia played against Japan in the second round of Asian qualifiers for the 2018 FIFA World Cup at the Phnom Penh Olympic Stadium on November 17 2015. Cambodia strengthened the defense and keep a clean sheet in the first half. Japan dominated in the match, but was not able to score until Cambodia scored an own goal in the 51th minute. Finally, Keisuke Honda scored a clincher in the 90th minute, Japan beat Cambodia 2 to 0. Cambodia was a great fight in this match.
For Keisuke Honda, the Siem Reap Angkor FC is the second owner's team. He became the substantial owner of the SV Horn in the Austrian First League, and he was also participate in the management. In the SV Horn, former Japan national team player Shuichi Gonda transferred to the team on loan from FC Tokyo of J-League. And the SV Horn had a contract with some Japanese players.
Keisuke Honda had been made his football school at Japan from 2012, and he opened coaching clinic for children at Taiwan and Indonesia in June 2016. Before that, Honda had opened the football clinic at Los Angeles in December 2015. Recent Honda could not play in AC Milan, so he may be looking for a way as a businessman.
This youtube's video is the news movie of Honda in Cambodia. He conversed the Prime Minister Hun Sen in Phnom Pehn on December 26. On the previous day, Honda visited the city of Siem Reap as the headquarters of the Siem Reap Angkor FC.