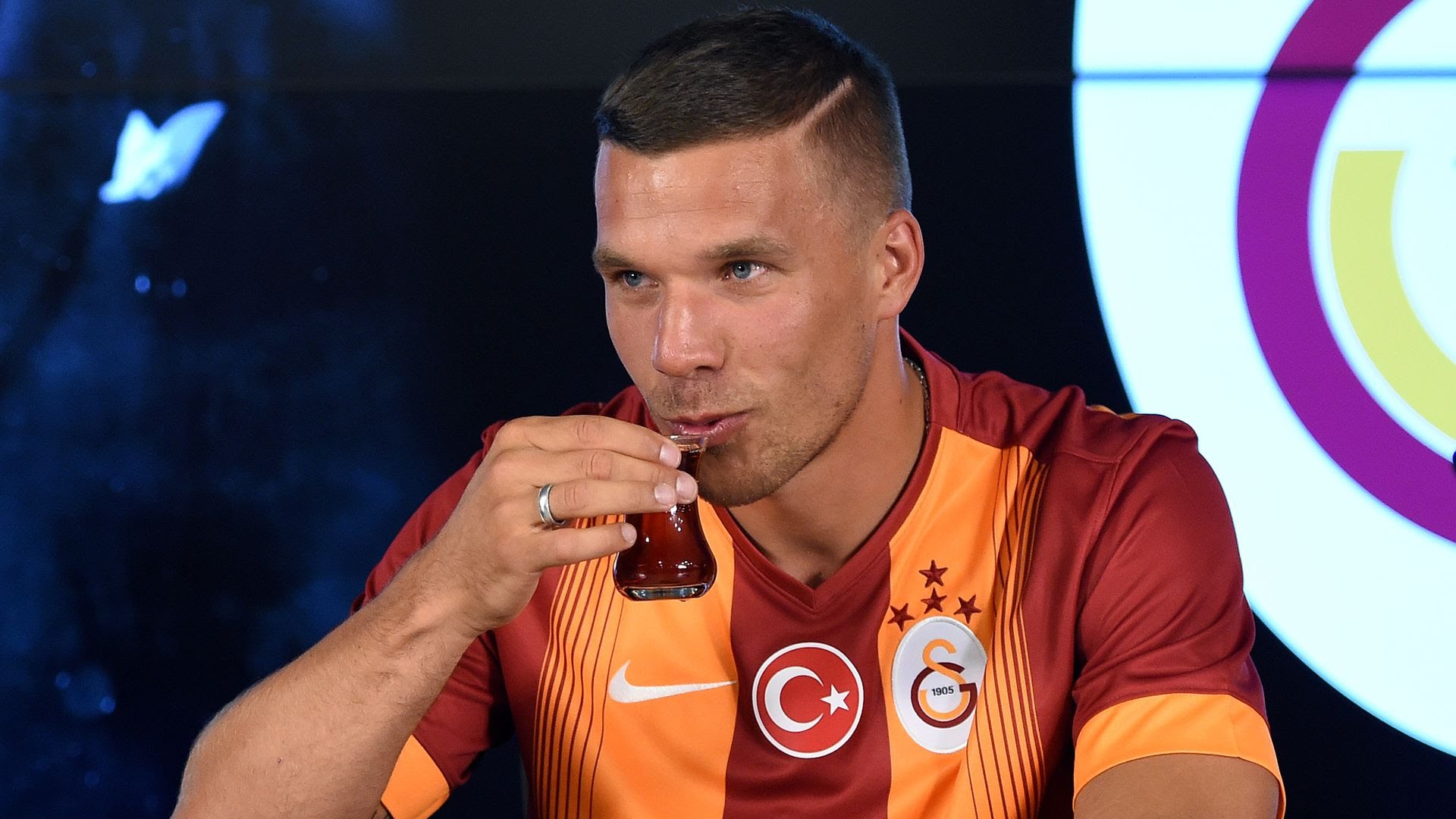 In July 6, Lukas Podolski of the Vissel Kobe comes to Japan. About 1,000 fans welcome him at the airport, and the press conference will be held from 12 o'clock in Japan time. Then the conference will be broadcast live by DAZN for Japan and Germany.
In Vissel Kobe Podolski's annual salary is 5 million euros, his contract is 2 and a half years. His uniform number is 10. By the way, Mike Havenaar who joined from ADO Den Haag of the Eredivisie is wearing a jersey number 9, Havenaar and Podolski will greet at the home stadium even after the match on July 8. After that, Podolski will debut in the J.League's match on July 29.
The first engagement between Lukas Podolski and Japanese football is a friendly match in 2006. The friendly match was held in May 30 2006, Germany national football team played against Japan national football team at the BayArena in Leverkusen. In this match, "Sushi Bomber" Naohiro Takahara scored 2 goals, Japan draw Germany 2 to 2. Podolski was in the starting member in this match, but he didn't score a goal and leaved the field in 70th minute.
In the Club, Lukas Podolski became a teammate with some Japanese playeres. First, he played with Tomoaki Makino in the FC Koln of Bundesliga. Podolski and Makino played together in 2011-12 season and they were on good terms. Makino plays in the Urawa Red Diamonds of J1 League now, so they will play against in Japan. Second, Podolski played with Yuto Nagatomo in the Inter Milan of Serie A. Podolski transferred to the Intel on a loan deal in 2015, but he played only 6 months and transferred again to the Galatasaray on a permanent deal.
Then Podolski had been played in the Arsenal FC of English Premier League from 2012 to 2014, and he had came to Japan with the team in July 2013. He was a teammate with Ryo Miyaichi in this time and Arsenal played against the Nagoya Grampus and the Urawa Reds. But in the past Podolski did not go to Kobe, so let's teach him the good things about Kobe City and Vissel Kobe.
First of all it's Vissel's home ground, Noevir Stadium. This stadium has a movable roof and it's an only stadium in Japan. So players can play comfortably in any weather. Then the Noevir Stadium will also change to hybrid grass in the pitch next year. The hybrid grass is also used in Old Trafford and Camp Nou, but the Noevir Stadium will be the first case in Japan. In other words, Podolski will be able to play in a pretty good environment in J-League.
Second of all it's Vissel's owner company, Rakuten Inc. Rakuten are famous internet company in Japan. Rakuten also became the Barcelona's primary shirt sponsor from 2017-2018 season, the contract is 4 years and the sponsorship fee amounts to 55 million euros per year. So Rakuten is the rich company, there are no unpaid paychecks like Chinese clubs.
Third of all it's the environment of Kobe city. Kobe is a port town and this city was the largest port in the East until the early 1990s. So Kobe is famous for having many foreigners in Japan. And there is a consulate of Germany in Kobe, Podolski will be able to live more securely than Turkey.
This youtube's video is the interview of Podolski in this year. He seemed uneasy about the security of Turkey, so in Japan he will be able to play as safety!