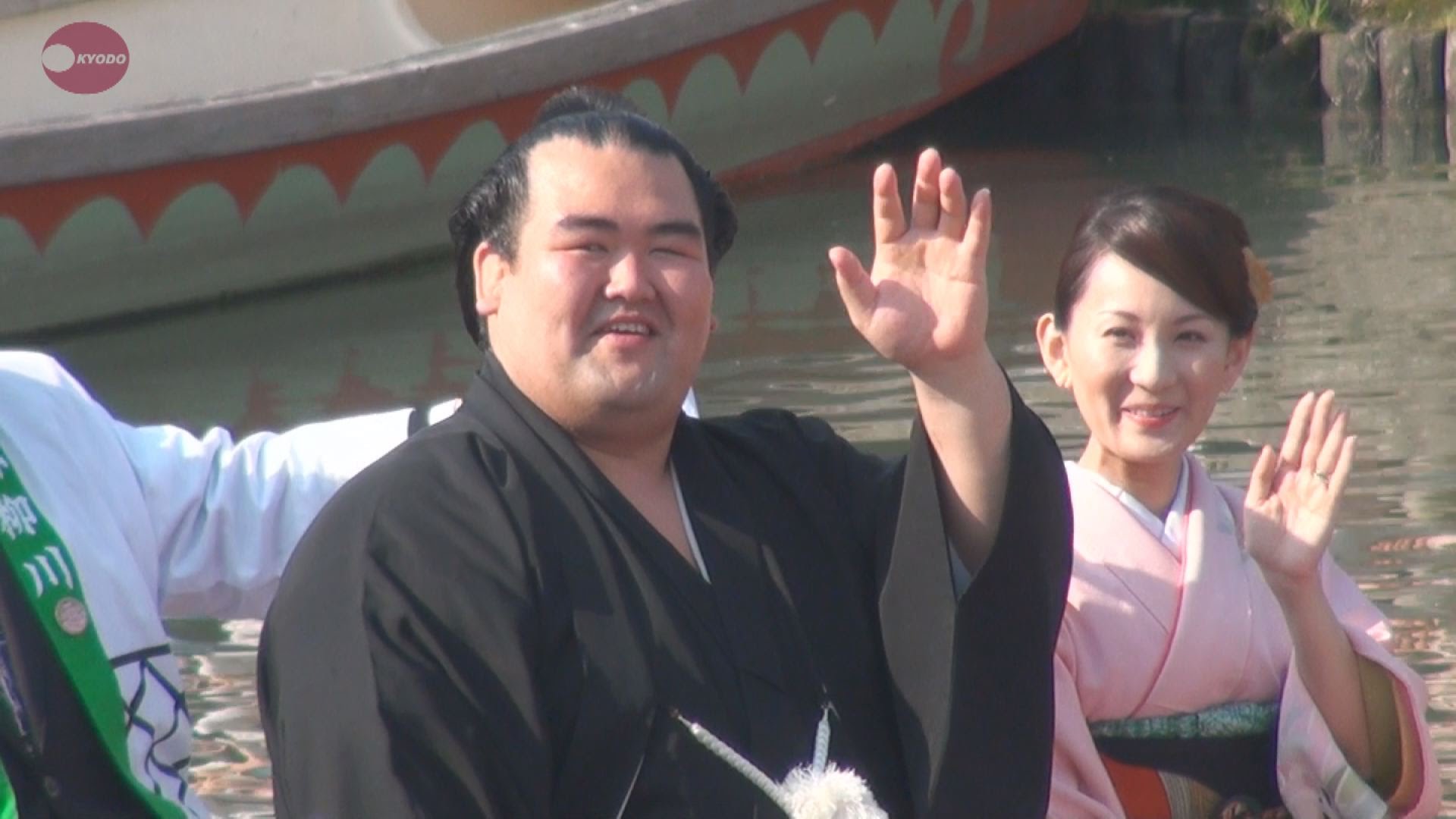 On the 12th day of the January Grand Sumo Tournament, there was the match of Ozeki Kotoshogiku vs. Sekiwake (Junior champion) Tamawashi in January 19 2017. Tamawashi beat Kotoshogiku by "Oshidashi" that mean "Pushing out". So Kotoshogiku was 4 wins and 8 losses. He had a losing record 2 tournaments in a row, so he will be demoted to the Sekiwake for the next tournament. Kotoshogiku held the Ozeki rank for 32 tournaments, but he became 17th wrestler that was demoted from the Ozeki.
Kotoshogiku's biography is that he's the age of 33, he was born at Fukuoka Prefecture in 1984. His real name is Kazuhiro Kikutsugi, he began Sumo at 9 years old. After that he was active in the Sumo at high school and he was recruited to the stable of Sadogatake in 2002. In 2004, he became the Jyuryo (the second division wrestler) early, and he changed stage name to Kotoshogiku. Then he became the Maegashira (the top division wrestler)in next year.
Then Kotoshogiku became the Sekiwake first time in 2007, and he became the Sekiwake a number of times until 2010. In the Autumn Grand Sumo Tournament 2011, Kotoshogiku held the Sekiwake rank for 4 tournaments and he was 12 wins and 3 loses. So he got the Outstanding performance prize and the Technique prize, he was promote to the Ozeki.
For the following 4 years, his best record was 12 wins so He could not win the tournament easily. Then in the January Grand Sumo Tournament 2016, Kotoshogiku got the chance of winning. His stats was 14 wins and 1 loss, he won the tournament first time. It was also the first victory of Japanese wrestlers in ten years. After the tournament, He got married with Miss Yumi so he was at the peak of his prosperity.
However, Kotoshogiku became busy with TV appearances and coverage so he neglected practice. If he won the next tournament, he was promotion to the Yokozuna. But he was 8 wins and 7 losses in the March Grand Sumo Tournament, he didn't win 2 times in a row. After that, because of his injury so he repeated to have a winning record and a losing record.
In the rules of Grand Sumo Tournament, if the wrestler that is demoted from the Ozeki gains 10 wins or more next tournament so he will be promoted to Ozeki again. It is a difficult record for Kotoshogiku now, But there will be a way to achieve it. First of all, he has to get over his injury. Kotoshogiku has an old wound in his knee, he rested the tournament at last year. He was supporters on the knees in this tournament, so he should heal his knee properly.
Second of all, To cope with difficulties he will raise his motivation. but Kotoshogiku has a nice event, his wife is expecting his first baby on April 2017. His feelings to show the rank of Ozeki as a freshborn child will be a great motivation. Then He has set a goal to keep on active until the age of 35, his fans are expecting his resurrection.
This youtube's video is the movie of his championship parade in 2016. Kotoshogiku would not have thought in this time that he will be demote from Ozeki a year later.