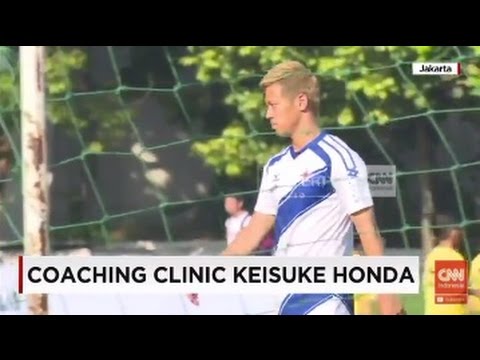 Kirin Cup final match of Japan vs Bosnia and Herzegovina has been made on June 7, Japan was defeated in score of 2-1. keisuke Honda(A.C.Milan)was not played by the injury of left knee, but on next day he was starting to Asia tour.
At first, Honda went to Taiwan on June 8. He opened football clinic for 150 children of the elementary school in New Taipei City.
On june 9, Honda went to Cambodia. He visited the school of Phnom Penh, and took picture with students. After that, he met with executives of Cambodia Football Federation and wanted to open the football school that targets the age of 4 to 18 in Cambodia. Specific opening time is undecided.
Honda opened his football school at Japan in 2012, Currently School is carried out in 65 places in Japan. In 2015, He  became the substantial owner of the SV Horn at Austria, but it will be the first to open a soccer school in abroad.
Honda went to Indonesia on June 11, opened coaching clinic for 150 children of the elementary school in Jakarta.