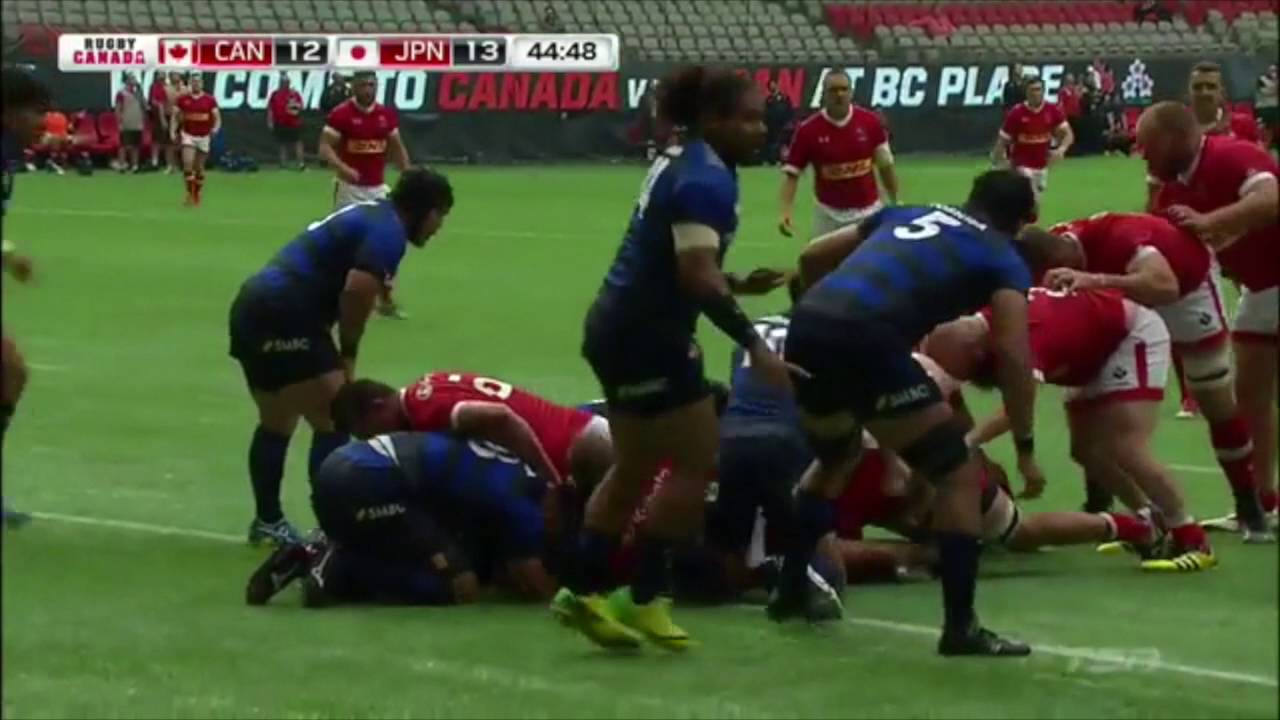 On June 11, prematch of Japan vs Canada has been made at BC Place, Vancouver. in Japan national rugby union team, Michael Leitch(FL)and Ayumu Goromaru(FB)were not played by the injury. and Shota Horie(HO, Captain), Hitoshi ohno(LO)and Akihito Yamada(WTB)did not participate in the expedition to Canada.
In the 7th minute of the first half, Canada scored a try. After 4 minute Yu Tamura(SO)scored a penalty goal, but Canada got a try again and took the lead in 3-12. So Japan fought back, Tamuta scored a penalty goal again and Kizu Takeshi(HO)scored a try, Japan was reversed that score of 13-12.
In Second half, Fumiaki Tanaka(SH)was a dislocation of the shoulder, and replaced by Kaito Shigeno. Japan took a PG but was taken a try in Canada, so was reversed with score of 16-17. and in the 14th minute, Yoshiya Hosoda(FL)done the dangerous tackle, got a red card and send off. Japan became the 14 players, however, Kotaro Matsushima(FB)scored a try and Tamuta scored a PG again, Japan took the lead in 26-17.
Canada got a try again in the end of the game just before, but Japan won by 26-22. Tamura got 16 point by 2 goals and 4 PG. Japan national rugby union team will play with Scotland national rugby union team in Japan on June 18 & 25.