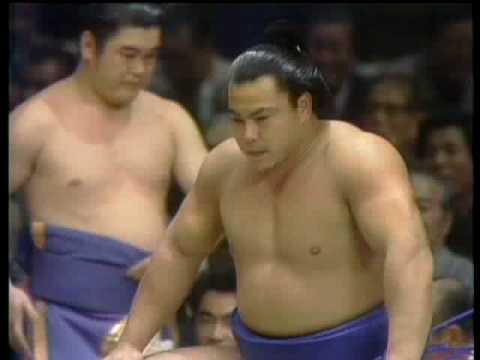 On july 31, Sumo stable master Kokonoe died at the hospital in Tokyo. He was 61 year old, the cause of death was pancreatic cancer. His sumo wrestler's stage name was Chiyonofuji, and he was the greatest Yokozuna.
Chiyonofuji was born at Hokkaido in 1955. Because his parents was a fisherman, so he was helped fishery in childfood. He trained the legs by the helper, was good reflexes in the junior high school students. So he was recruited to Sumo stable master, belonged to stable Kokonoe.
Chiyonofuji was a muscular physique and the fearless face, so became a popular sumo wrestler. In Sumo tournament of January 1981, he was junior champion and got the first champion. The match of Chiyonofuji vs Yokozuna Kitanoumi was 65.3% of the audience share, this is the best record of sumo relay. In this year, he became the Yokozuna.
In 1988, he was 53-match winning streak. This is the third record of winning streak, it records that symbolize his greatness. Chiyonofuji updated the record for career wins and received People's Honor Award in next year. This was the first award in the sumo industry. After that, he achieved a record of the total 1000 wins in 1989.
However, Chiyonofuji lost Takahanada who became the Yokozuna after. At that time, his physical strength and energy had reached the limit, so he retired in 1991, was 35 year old. His stats are 1,045 wins and 31 champions, he was the sumo wrestler that also remain in memory even in the record. After that, he became Sumo stable master Kokonoe, has been coached the disciple.
This video is a summary of the match that he decided to champion. We pray for the souls.