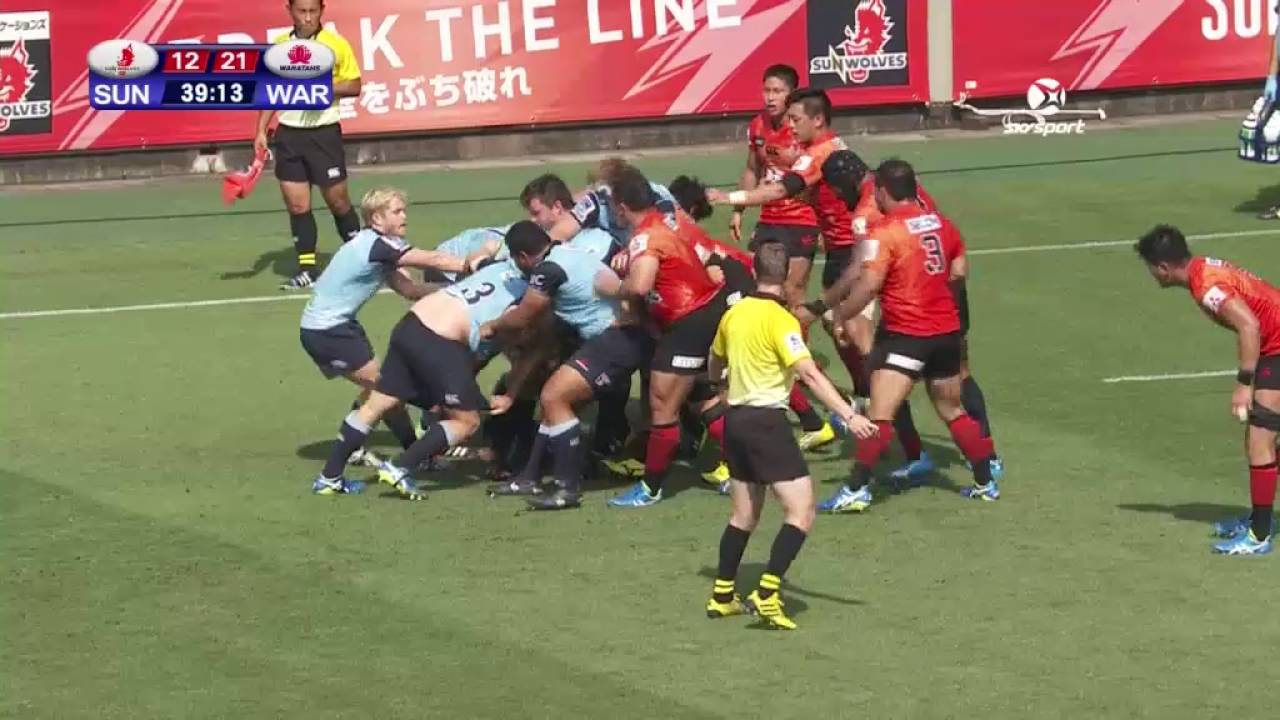 Eddie Jones, Head coach of England national rugby union team, visited the practice of Sunwolves at Tokyo, July 1. Previously he was the head coach of Japan national rugby union team, and put the Japanese team to Super Rugby. He talked Mark Hammett who head coach of Sunwolves, was interviewed by reporters.
At first, Jones was asked about the Japanese players. He said "Harumichi Tatekawa and Yu Tamura were growing in 2015 World Cup member. Tatekawa became the world level for play in Super Rugby, Tamura has been stable in recent matches". and he said that Kaito Shigeno and Shokei Kin were the good player in 2 test matches of Japan vs Scotland. But about Japan national rugby union team, he said "Second match of Scotland had to win. It delayed preparations for World Cup 2019. In 2019, I think that does not remain only 25 percent of World Cup 2015 member. There is the need to train more young players in Super Rugby".
Next day, There was the match of Sunwolves vs Waratahs at Prince Chichibu memorial stadium, Tokyo. Jones also watched the match. In this match, Shota Horie(Captain, HO)and Tusi Pisi(SO)did not played by the injury. and Naohiro Kotaki(LO)played first time at Super Rugby. In the 10th minute of the first half, Waratahs took a try. but Tamura(SO)and Riaan Viljoen(FB)scored 3 penalty goals after 15 minute. so Sunwolves took the lead in score of 9-7. After that, Waratahs took 3 tries, Finished the first half Waratahs took the lead in score of 12-26.
In the second half, it became the one-sided match. Waratahs took 5 tries, but Sunwolves did not scored try and penalty goal. After all, Waratahs won by 12-57. For Sunwolves, it was the final match at home stadium in this season, they did not get the win. After that, Sunwolves will play two matches in South Africa, with Bulls and Sharks.