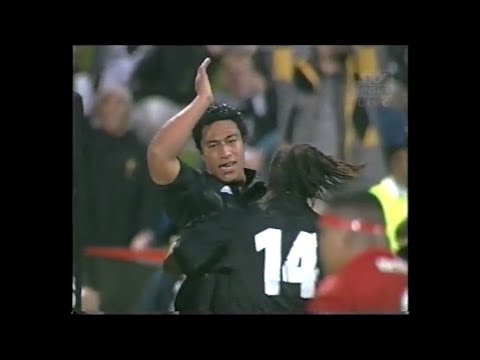 According to the news report in Japan, Sunwolves of Super League will contract with Filo Tiatia to the new head coach, in September 8. He was the assistant coach of Sunwolves at last season, and guidanced to Forwards. He and the team has already agreement in principle and has the final negotiations now. His annual salary was unknown, but the new Sunwolves's head coach will be officially announced by the end of September.
Tiatia's biography is that he's 45 years old and borned in Wellington, New Zealand. His position is No.8 and Flanker,and became a professional player in Wellington, 1992. He had 57 caps of experience as the Hurricanes of Super Rugby from 1996 to 2001. In 2002, he transferd to Toyota Verblitz of Topleague and played until 2006. After that, he had 99 cap of experience as the Ospreys of pro 12 from 2006 to 2011.
Tiatia also was convened in New Zealand national rugby union team in 2000, and played 2 matches in All Blacks. He retired in 2011 and worked for the head coach of Toyota Verblitz until 2015. he was also involved with the Japan national rugby union team as a spot coach looking after the forwards in 2013.
For the next head coach candidate of Sunwolves, it had been raised also Ben Ryan who led the Fiji Rugby Sevens to the gold medal of Rio Olympics. However, Tiatia's strengths thing capitalize the experience of Sunwolves in the last year. He has already finished the interview with James Joseph of Japan national rugby union team's head coach.
This youtube's video is Tiatia's debut try at the match of Tonga in 2000. He got 2 try in All Blacks.