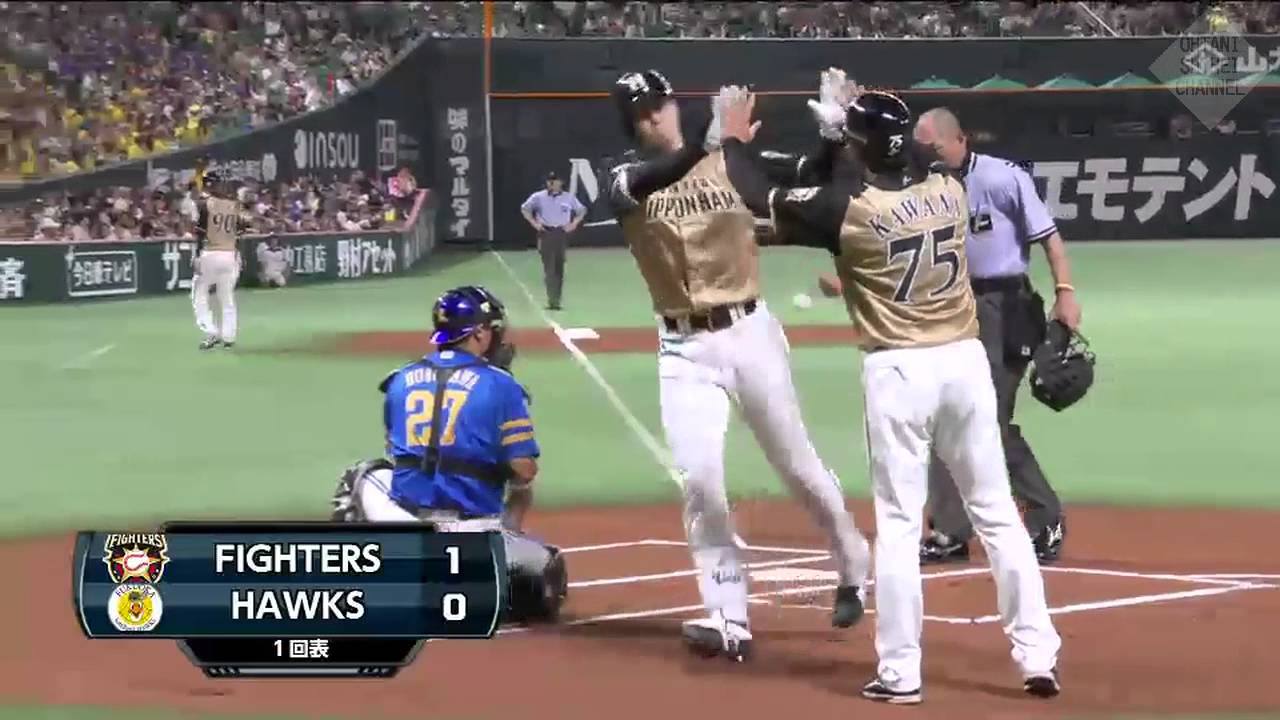 There was a game of Hokkaido Nipponham Fighters vs Fukuoka Softbank Hawks at Fukuoka Dome, July 3. Starting pitcher was kenichi Nakata of Hawks and Shohei Otani of Fighters. Otani entered the batting order as 1st hitter.
In the 1st inning, the first batter of Fighters was Otani. He got a home run from the first pitch of Nakata. Among the great cheer, Otani arounded the base. This was a first time for him that entered the batting order as 1st hitter. In the past, Yoshiaki Toyama of Yakult Swallows's pitcher entered the batting order as 1st hitter in 1971. But it is the first time in Japan Professional Baseball that the pitcher smashed a lead-off homer. It wonder that is there such a player in MLB?
After that, Otani threw 120 pitches until 8th inning. His performance was good that took 10 strikeouts and did not give a score. Fighters won in the score of 2-0, Otani got 8th win in this season. Fighters were 10-game winning streak since 2007. Otani was interviewed after the game, he said " When I got a home run, did not want to fatigue so arounded the base slowly. I surprised that entered the batting order as 1st hitter, but thought that swing a bat boldly".
Today's his home run is the 10th in this season. The stats of Otani in 2016, is 8th win, 1.90 ERA and took 132 strikeouts for pitching. For batting, his stats was .339 average and 25 RBI. His OPS was 1.113 and SLG was .661.