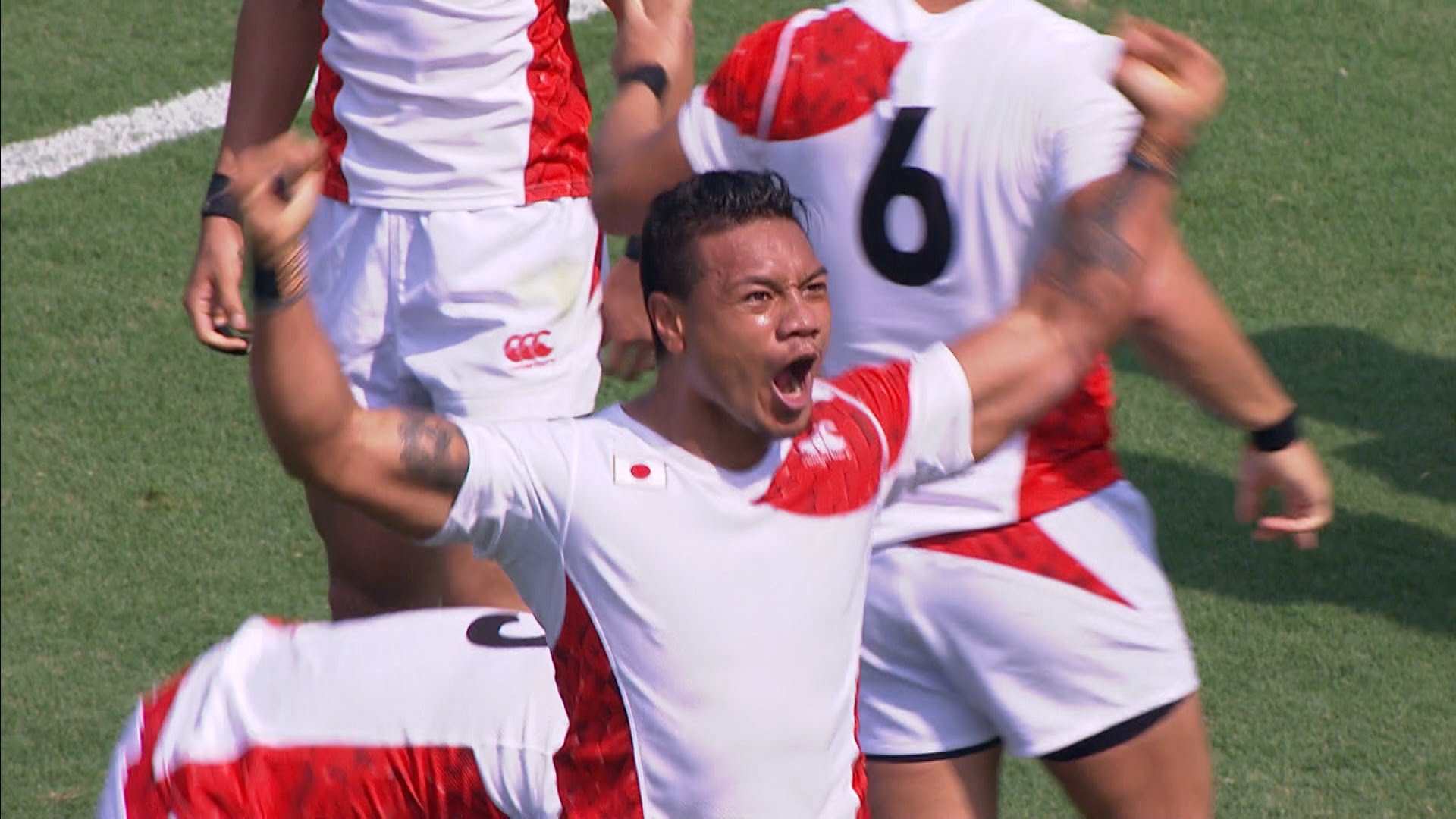 On August 9, there was the Men's Rugby sevens match of Japan vs New Zealand in Rio Olympics at Deodoro Stadium, Rio de Janeiro. In Japan team, Akihito Yamada who's the star player of Japan national rugby union was not the last member with injury, but Sonny Bill Williams was the starting lineups in All Blacks.
In the 3rd minute of the first half, Teruya Goto scored a try, Japan was the first to score. Lomano Lemeki got the conversion kick, Japan took the lead in score of 7-0. but after 2 minute, New Zealand's Scott Curry scored a try and Gillies Kaka got the conversion kick. So it became same score of 7-7. After all, the first half was completed as same score.
In the 2nd minute of the second half, the accident happened in All Blacks. Sonny Bill Williams replaced in the injury of the Achilles tendon. But Akira Ioane got a try, New Zealand took the lead in score of 7-12. Then Kaka failed the conversion kick. So Japan has replaced the 3 players, this change caused a miracle. Kameli Raravou Latianara Soejima who just entered, got a try in the 5th minute. Katsuyuki Sakai who also just entered, subsequently got the conversion kick, Japan took the lead in score of 14-12. Then Japan has withstood the New Zealand attack, Japan won by 14-12.
Japan is No.15 of World ranking, it was miracle that they won New Zealand in Sevens. Japan also has never won All Blacks in Rugby union, defeated in the score of 145-17, 1995. For that reason, it was the second upset in addition to 2015 World Cup match of South Africa. The cause of New Zealand's defeat was failure of conversion kick in second half. Japan has excellent agility, got up immediately and ran to even fall. And Japan defended in all, nobody did not lie down to the ground.
After this match, Japan was defeated in the United Kingdom, but won Kenya in the 3rd match. As the result, Japan advanced to the quarterfinals at the 2-position in group C. They will play with France in the next match.