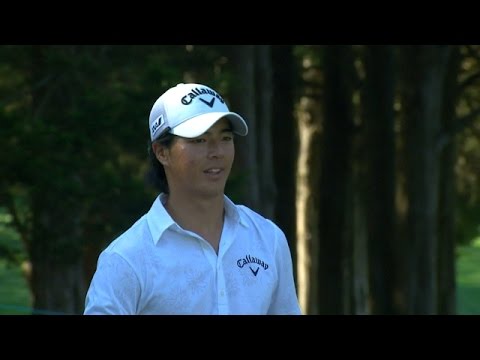 Ryo Ishikawa, US PGA tour player, will back to the tournament in Japan, July 7. He participate "Japan PGA Championship Nissin Cupnoodle Cup" that Japanese major tournament held in Hokkaido Classic Golf Club until July 7 to July 10. He became a low back pain in Phoenix Open of US PGA Tour, and had to miss the tournament since February 2016.
Ishikawa is 24-year-old and the same age as Hideki Matsuyama. Ishikawa played at the tournament for the first time  in high school student, and won the Munsingwear Open KSB Cup as an amateur player. The Victory in 15-year-old, was a victory in the youngest. Next year, he turned pro golfer. It also was the youngest professional golfer in Japan PGA Tour. He was referred to as Shy Prince for his smile, and became the popular golfer.
In 2009, Ishikawa competed in the Masters for first time and was elected a member of the International Team in Presidents Cup. In the same year he became a prize money king for Japan PGA Tour. Prize money king at the age of 18 was also the youngest.
In 2010, Ishikawa rounded score of 58 in Chunichi Crowns, made the world record. He has participated in US PGA Tour from 2012, But the 2-position of Puerto Rico Open 2012 and the Shriners Hospitals for Children Open 2013 were the best his performance. He is petite at 5 feet 9 inches, and his driving distance is not good. So he has been swinging at 100 percent of the power every time and was often injured.
In March 2016 during miss the tournament, Ishikawa married Japanese woman of childhood friend. During 5 months, He practiced with the treatment. The application of the negotiated system was observed to US PGA Tour. He has good approach shot, so he will win if play good around the green.