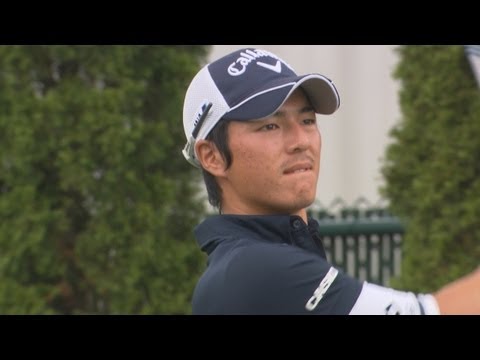 "RIZAP KBC Augusta golf tournament 2016" of Japan Golf Tour was held until August 25 to August 28, at Keya Golf Club in Fukuoka. In this tournament, Ryo Ishikawa played since "Japan PGA Championship Nissin Cupnoodle Cup" in July. Ishikawa rounded score of 66 on 1st day, 68 on 2nd day, 70 on 3rd day. So he became the tournament leader.
In the final round, Ishikawa played the stats of 69 so his score was 15 under. He won of 5 strokes difference from the 2nd-position. He got 14th win in his carrier and got prize of 20 million yen. Ishikawa played at US PGA tour in this year, but he became a low back pain in Phoenix Open. So he had to miss the tournament of US PGA Tour since February and has been gave medical treatment in Japan.
Ishikawa had the reason that want to win in this tournament. The 2016 World Cup of Golf will be hold until November 24 to November 27 at Kingston Heath Golf Club Australia. The national team menber of Japan who will play in World Cup was determined to Hideki Matsuyama and Ishikawa. The method of determining the national team players that the most higher player of World ranking is to nominate an other player. In the case of Japan, Matsuyama was the most higher player of World ranking, he nominated Ishikawa to partner.
Ishikawa said "Matsuyama told that he want to win the world cup and he want me to perfection in three months after. So I win the tournament and want to reduce his worry." After that, Ishikawa will return to US PGA Tour in October. Japan has won twice in the World Cup of golf, Matsuyama and Ishikawa aims to the third win.
This youtube's video is the playing of Ishikawa at the Web.com Tour in 2013. The fans are hoping his first victory in US PGA Tour.