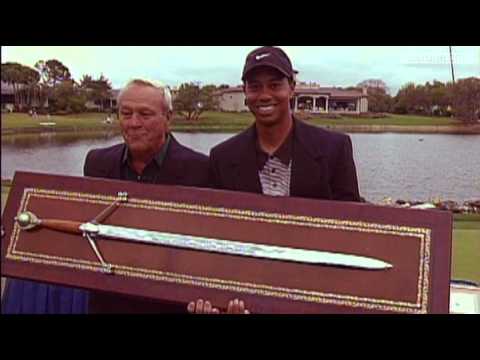 The legend of Golfer, Arnold Palmer died in Pittsburgh of Pennsylvania, on September 25. His age was 87. Palmer debuted as a professional golfer in 1955, and was seven wins in a major tournament. He win 65 times in US PGA tour, this is the 5th in tour record. He also was called the Big Three, along with Jack Nicklaus and Gary Player.
Then, Palmer's name is very famous in Japan. There is the Golden Bear of Nicklaus in the golfer brand, but the name of Palmer is known as a fashion brand in Japan. The brand was sold in Japan in the 1970s, and this was the first of the total family brand in Japan that like the Ralph Lauren. The Renown of apparel manufacturers had a sales license in Japan, they hired Palmer to TV commercial. It superimposed the image to the brand.
The brand mark with the motif of a golf umbrella has been devised, the golf umbrella was colored red, yellow, white and green.The brand "Arnold Palmer" has become very popular, it is no exaggeration to say that all Japanese have this brand. For this reason, many people does not know that Palmer is a golfer. So in this obituary, Many Japanese know that he is a golfer for the first time.
This youtube's video is the memorial of Arnold Palmer Invitational. The most memorable match is a winner of Tiger Woods in 2008. Woods dropped the winning putt at the 18th hole and slammed his hat.