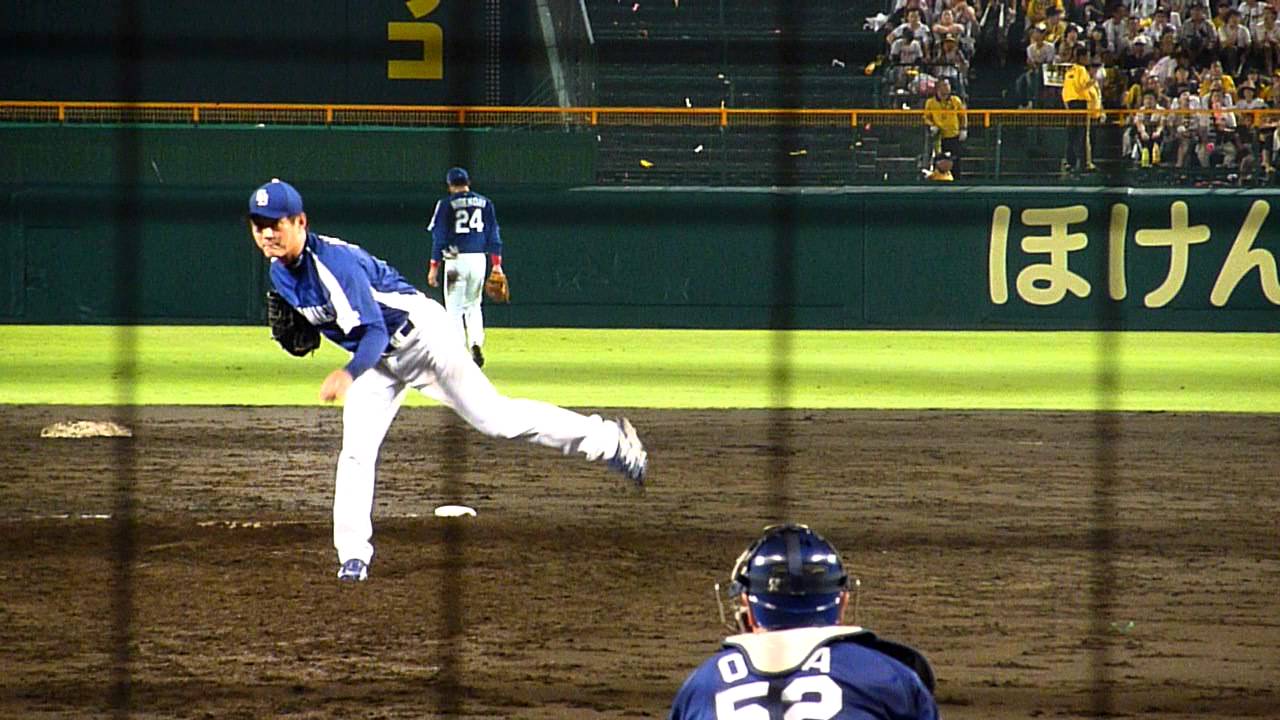 On September 25, there was a game of Chiba Lotte Marines vs Orix Buffaloes at QVC marine field. This game was the retirement match of Saburo Omura who was a Marines's star. In the bottom of 9th inning, Saburo Omura hit a double in his last at-bat. He was sent by the applause in the audience and left the ground.
In the same day, there was a game of Chunichi Dragons vs Hanshin Tigers at Nagoya Dome. Hitoki Iwase of Dragons  threw in this game. Iwase was also rumored to retire, but he told after the game that he continues his career next season. In 2016 season, he played in 15 games and his stats is 6.10 ERA.
Hitoki Iwase's biography is that he's the age of 41, and he was born at Aichi. Iwase was drafted by the Dragons in the second round in 1998 draft. He contracted with the Dragons and played in 65 games at the rookie year. Then, he played as a setup pitcher until 2003 and he was the absolute closer of the Dragons from 2004. In 2005, Iwase recorded 46 saves, it is a season record of Japan. He had no injury so he threw more than 50 game from 1999 to 2013. Iwase recorded a total of 402 saves, this is the largest recorded in Japan proffecional baseball. He also convented in the Japan national baseball team of 2004 Athens olympics and he contributed to winning a bronze medal of Japan. His highest annual salary was 430 million yen.
By the way, what place of his record in Major League Baseball? Let compared with players of MLB.(As of  September 25, 2016)
1.Mariano Rivera 652 saves
2.Trevor Hoffman 601 saves
3.Lee Smith 478 saves
4.Francisco Rodriguez 430 saves
5.John Franco 424 saves
6.Billy Wagner 422 saves
7.Hitoki Iwase 402 saves
8.Dennis Eckersley 390 saves
Of the 8 players, active player is only Francisco Rodriguez and Iwase. Iwase's record is current 7th place, and how far does he update the record? In fact, he was injured the elbow in 2015 and could not throw one year. His blank was large but he regained feeling in 2016 season, so he decided to continue his career in 2017 season. Because he is very positive, so he can updates his record.
This youtube's video is the pitching  of Iwase. His sliser is a magic ball, the batter can not hit it even if they  knew. Check out this movie.