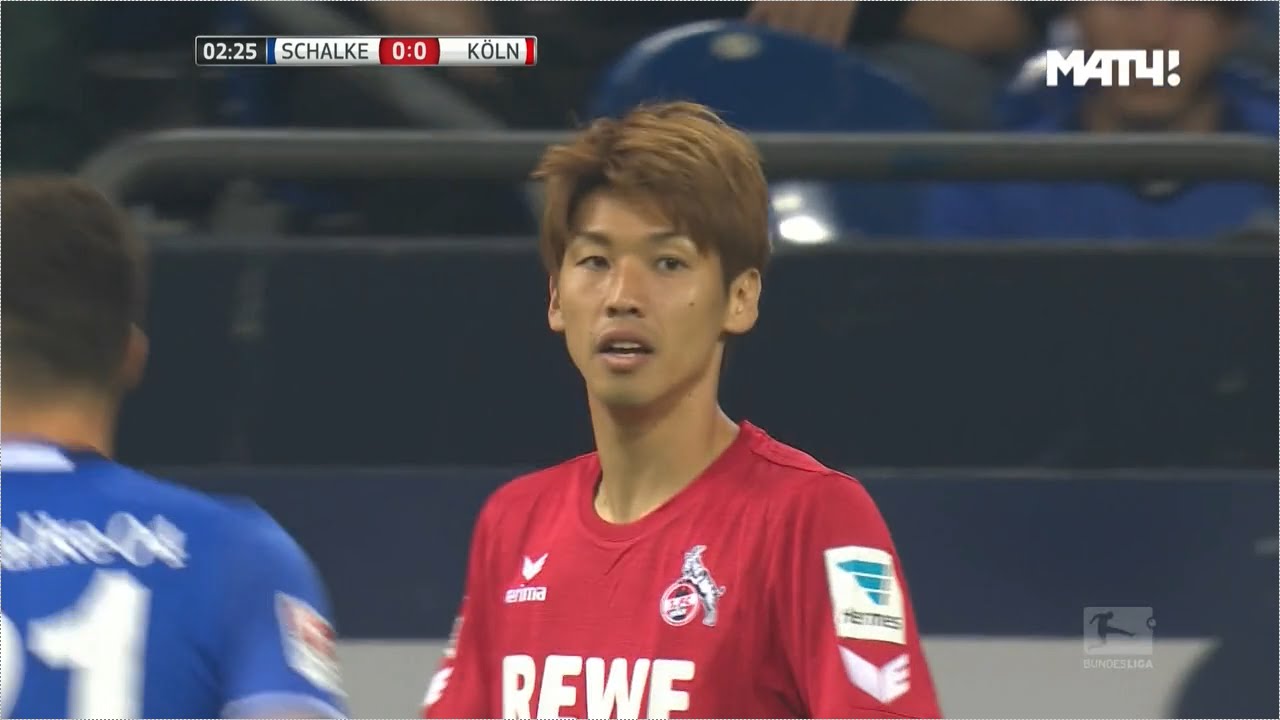 Japan Football Association announced 26 players of Japan national team members for the final round of Asian qualifiers for 2018 Russia World Cup, in September 29. There are the match of Japan vs Iraq in October 6, and the match of Japan vs Australia in October 11. The always members such as Keisuke Honda and Shinji Kagawa are convened, Eiji Kawashima, Tomoaki Makino and Yuto Nagatomo has returned to the member. Also following the September match, Kengo Nakamura is chosen as the backup members.
But Yuya Osako of FC Koeln are not convented. In the Bundesliga, Osako got a goal in the FC Schalke 04' match on September 21, and also got a goal in the RB Leipzig's match on September 25. He score a goal in two consecutive matches and he has been enhanced.
Yuya Osako's biography is that he's the age of 26, and he was born at Kagoshima. He began playing football from 3 years old and played in the position of forward. He became a professional player in Kashima Antlers of J-League on 2009. He played as a central player from rookie year and got 57 goals in 173 matches in the Antlers. In January 2014, Osako transfered to TSV1860 Muenchen and got 6 goals in 15 matches until 4 month. After that, he transferd to FC Koeln and signed the contract of 3 years. In the FC koeln, he got 8 goals in 62 match until September 29 2016.
Yuya Osako also was convened in Japan national team from 2013, and participated in 2014 Brazil World Cup. He played in 15 match and got 3 goals on national team, but didn't convened in national team from June 2015. At the time, he did not show results in FC Koeln. In private life, he was married to Asami Miwa in 2014. His wife is a former model. His salary is 800,000 euros in 2016 season.
Recently Osako has been active in the Bundesliga, why he has not convened in the national team? Many japanese players did not participate in the match of Europe, so Osako should be convened. Vahid Halilhodzic of manager said "We must contacted the club to 15 days before the Iraq's match, Osako was active in after deadline". Certainly the rule exists. However, Takashi Usami of FC Augsburg was convented but he played only 8 minutes in this season. Honda and Kagawa also did not play in their club's match. In contrast, Osako played in every match in this season and he was the starting lineup in 4 matches. Probably, Halilhodzic of manager is a coward. He is afraid of losing by new player, so even if they do not participate in the club's match, the familiar players has been convened.
This youtube's video is Osako's Play movie in the match of FC Koln vs FC Schalke 04 on September 21. Japan national team start the practice from October 2.