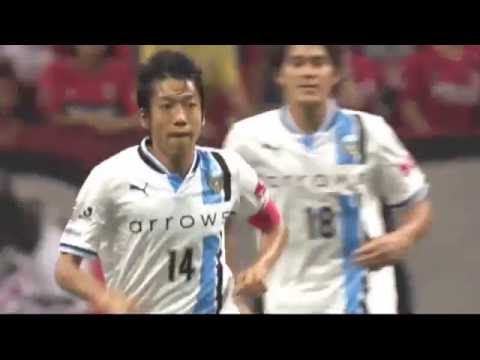 Japan Football Association announced that 24 players of Japan national team members for the final round of Asian qualifiers for 2018 Russia World Cup, in August 25. There are the match of Japan vs United Arab Emirates in September 1, and the match of Japan vs Thailand in September 6. The always members such as Keisuke Honda and Shinji Kagawa are convened, but most of surprise was that Kengo Nakamura is chosen as the backup members.
Kengo Nakamura is 35 years of age and can play in the position of Midfilder. When in elementary school he began playing football, and Homare Sawa was a member of the same club. He became a professional player in Kawasaki Frontale of J-League on 2003. In this team, he played as a central player until 2016, got 75 goals in 485 matches. He contracted with the club for an annual salary of 100 million yen, got the good pay in J-League.
Nakamura also was convened in Japan national team from 2006, and participated in 2010 South Africa World Cup. He played in 68 match and got 6 goals on national team, but didn't convened in national team from  FIFA Confederations Cup 2013. So he did not participated in 2014 Brazil World Cup.
In this time, Why was Kengo Nakamura chosen as the backup members? Vahid Halilhodzic of Manager said " Nakamura is a little older, but he has been active in the strongest team in Japan. He is always the players that are in my head when there was some happening ". Namely, if Shinji Kagawa or Hiroshi Kiyotake is injured, Nakamura who are playing in the same position in Frontale will replace them.
Nakamura said "I'm happy. I have a commitment to Japan national team. However, since Halilhodzic is to worry about age, I thought that difficult. I'm honored that manager focus on me,  I also increase my motivation" .
He kicks the good path and makes the scoring opportunity many times in Frontale. And He also get a goal on their own. This youtube's video contains the scene that Nakamura scored a goal in the recent match. The fans want him to get a goal again in Japan national team.