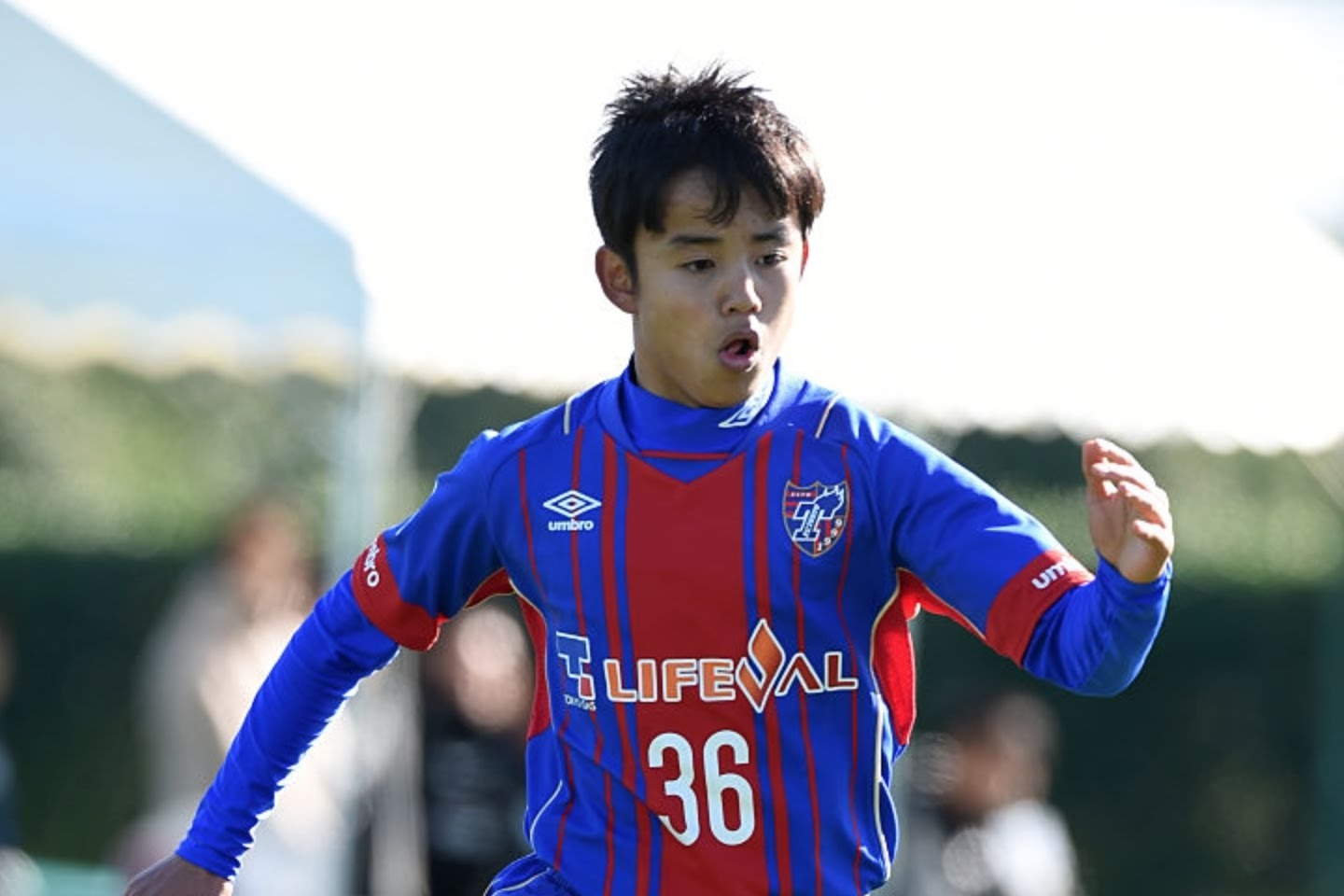 According to the news report in Japan, Takefusa Kubo will breaks into the first team of the FC Tokyo in J-League. He plays for the U-18 of FC Tokyo, the team prepares the registration to the first team until September 16. He has possible to play in the 1st division of the J-League, at first he will play in the U-23 FC Tokyo of the 3rd division. Currently he makes an expedition for the U-16 Asian Championship as Japan national football team, so he will debuts as a J-League player in November at the earliest. His salary is not known.
Takefusa Kubo's biography is that he's 15 years old, and he is a junior high school students. He joined the U-10 Kawasaki Frontale in 2009. After that, he received a tryout of the FC Barcelona and contracted with Barca in 2011. Kubo played in the cantera of the FC Barcelona, but he could not participate in the official match of the team from 2014. Because Barca has violated the provisions of the FIFA and has contracted with the player under the age of 18, so he corresponds to the violation player. He could not play in the match for a year, after all he was resigning the Barcelona and transfered to the U-15 FC Tokyo in 2015. But Barcelona have a high opinion of him now, and consider to re-signing if he will becomes 18 year old.
There is "Captain Tsubasa" in Japanese manga. In the world, it is also referred to as Flash Kicker, Holly e Benji, Oliver y Benji or Olive et Tom. The story focuses on the adventures of a Japanese youth football team and its football team's captain Tsubasa Oozora. Tsubasa became the first Japanese to play in Barcelona in the story, so Kubo is the "Real Captain Tsubasa". In other Japanese players, Takuhiro Nakai are playing in the cantera of the Real Madrid. He is 12 years old, and has been playing in El Blanco from 9 years old.
In the J-League, Takayuki Morimoto of the Kawasaki Frontale competed in the youngest. He played at 15 years and 10 months old, after that he played an active part in the Catania and the Novara of Seria A. But if Kubo will debuts on October 2016, he is 15 years and 4 months old. So he will be the youngest player in the J-League.
This youtube's video is Kubo's recent play movie. The fans hope that "The japanese Messi" will play in the Barcelona someday.