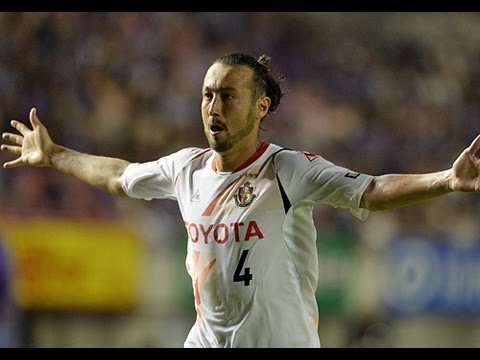 On August 23, it was revealed that Marcus Tulio Tanaka transfer to Nagoya Grampus of J-League. Grampus has not won until 17 matches, Takafumi Ogura of manager became alternately. Then, Bosko Gurovski who became manager of successor, announce the transfer of Tanaka.
Tanaka is 35 years of age and can play in the position of Defender. He was the Japanese-brazilians, borned at Brazil. He was studying in Japan of high school, and became a professional player in Sanfrecce Hiroshima of J-League on 2001. After that, he transfered of loan deal to Mito HollyHock in 2003. Then, he is naturalized in Japan and transfered to Urawa RedDiamonds in 2004. In this team, he played as a central player and contributed to takeing champion of 2007 AFC Champions League and 2006 J League title. in 2010 season, Tanaka contracted with Grampus, and contributed to takeing J League title again. he played until 2015 season, and returned to Brazil.
Tanaka also convened in Japan national team from 2006, and participated in South Africa World Cup 2010. He played in the center back, tied up with Yuji Nakazawa. They were strong in aerial combat, and were referred to as the best center back of Japan national team's history.
Why does Tanaka back to Grampus in this time? Grampus's annual ranking is 16th now. If it this state, Grampus will be demoted to the second division. The problem of Grampus is defensive, so Gurovski was to call for Tanaka's participation. Contract period of Tanaka is until January 1 2017, and his salary seems to 23 million yen. He will play on September 10.
This youtube's video contains the scene that Tanaka scored the winning goal in 3 years before. The fans want him to save Grampus as this movie.