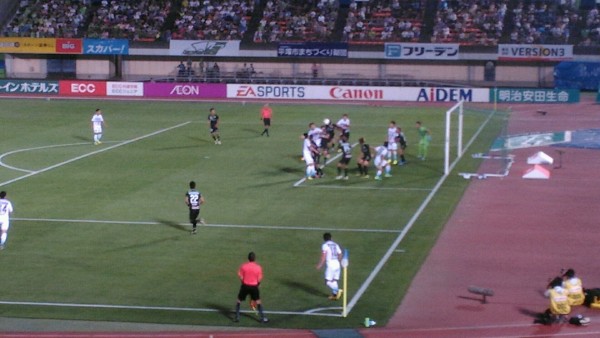 There was the Matchday 3 of J.League division 1 in July 13. Usually, The match held in Saturday, but it  is also carried out several times in weekday, Wednesday. This time, we introduce the match that took place in Shonan BMW Stadium Hiratsuka.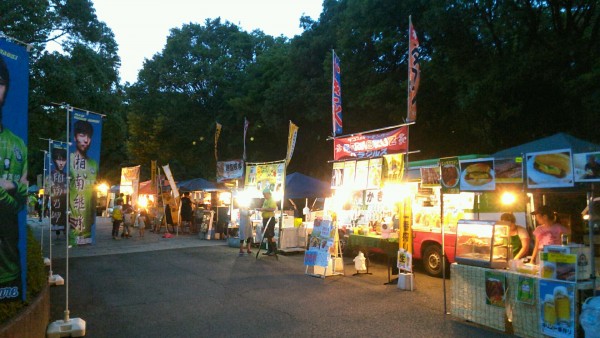 This stadium is home town of Shonan bellmare. In this day, There was the match of Shonan Bellmare vs Sagan Tosu. The Supporters went to the stadium by bus from Hiratsuka Station. They took the bus for about 10 minutes and arrived at the stadium. When they got off the bus, many street vendors that like a photo, lined up around the stadium. They bought drinks and foods here, and entered to the stadium.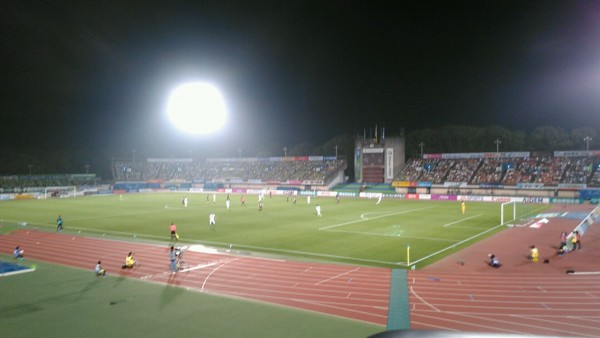 Because This is athletics stadium, so there is a little distance the pitch from the stands. The seating capacity is 15,000 and 60% of seats filled in this day. Many of Bellmare's supporters had been cheered from Kick-off, but it was a rainy day so Tosu's supporters were about 100 people. The match, Tosu opened the scoring in 15th minutes of the first half. Yohei Toyoda, top scorer of Tosu, got a goal by his left foot. so finished the first half Tosu took the lead in score of 1-0.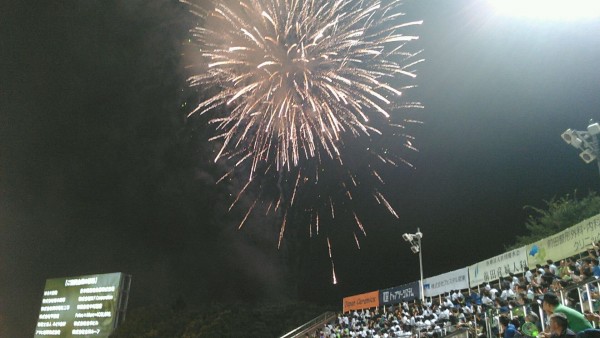 In the harf-time, Several dozen fireworks went up and delighted supporters. The match proceeded at a pace of Tosu in second half. In the 60th minute, Toyoda got again a goal, Tosu took lead in score of 2-0. After that, Tosu increased the defender to 5 players and solidified the defense. Shonan did not strike the shoot only half of Tosu, the match finished that Tosu took the lead in score of 2-0. Toyoda took 15 goals or more in the past 4 seasons and received an offer from the team of Ekstraklasa(League of Poland)in june. He showed his ability in 2 goals of this match.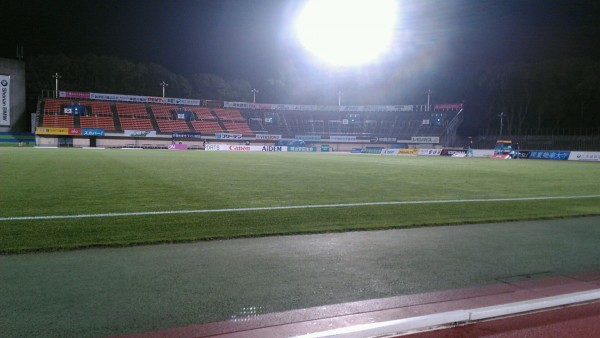 After the match, Selected supporters could enter the side of pitch. They did not put on the turf, but could take this kind of photo. Around them, The manager of Shonan were interviewed by reporters so they experienced the sense of realism. This event is a feature of Shonan BMW Stadium Hiratsuka and it is a very popular. Shonan bellmare had also belongs Hidetoshi Nakata, now he is the sponsor of the team.