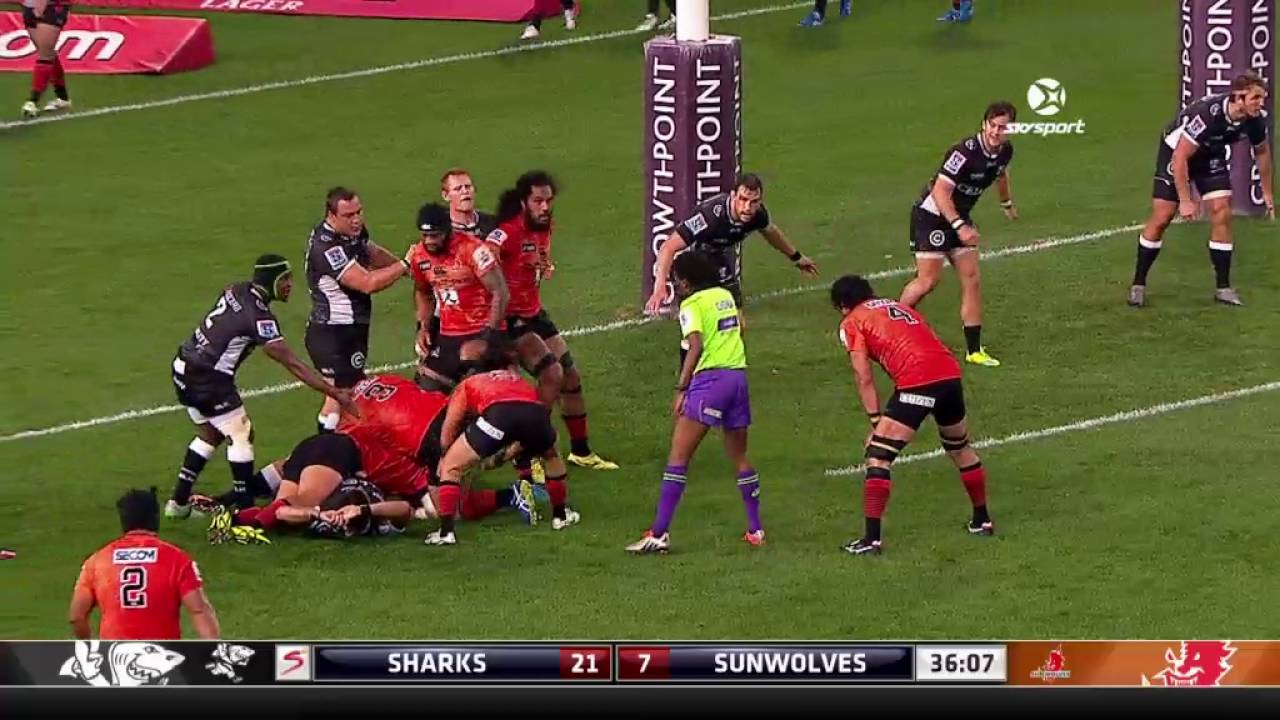 On July 15, There was the Super Rugby's match of Sunwolves vs Sharks at Durban, South Africa. In Sunwolves, Harumichi Tatekawa(CTB)did not played by the Concussion, so Yu Tamura(SO)was the captain in this match. Then, Kaito Shigeno(SH) and Mifiposeti Paea(CTB)were in the starting lineup. In Sharks, they have the possibility of going playoff.
Until the 7th minute of the first half, Sharks took 2 tries. Sunwolves unilaterally are attacked, it was painful deployment for them. but after 7 minutes, Shigeno took a try that it was since 3 before the match for Sunwolves. In 21th minute JP Pietersen of Sharks took a try, he belonged Panasonic Wildnigths of Japan Top League at last season. After that, Sunwolves took 2 tries so both teams took the 3 tries. Finished the first half Sharks took the lead in score of 21-19.
In the second half, it became the pace of Sharks from the start. They took 3 tries to determine the match. However, Sunwolves also showed obstinacy finally. They connected the path and Paea took a try that was second in this day. After all, Bulls won by 40-29 and decided to go playoff. Tamura said after the match "Our defeat is that we were panic in the start of second half. We are sorry that the results was bad". In this season, Stats of Sunwolves was 1 win 1 draw and 13 losses. They were the lowest in conference 1 of Africa, and their only victory was the match with Jaguares at Tokyo, in April 23.
Playoff of Super Rugby will be held from July 22, and the final will be held on August 6. Schedule of the 2017 season will be announced in September.