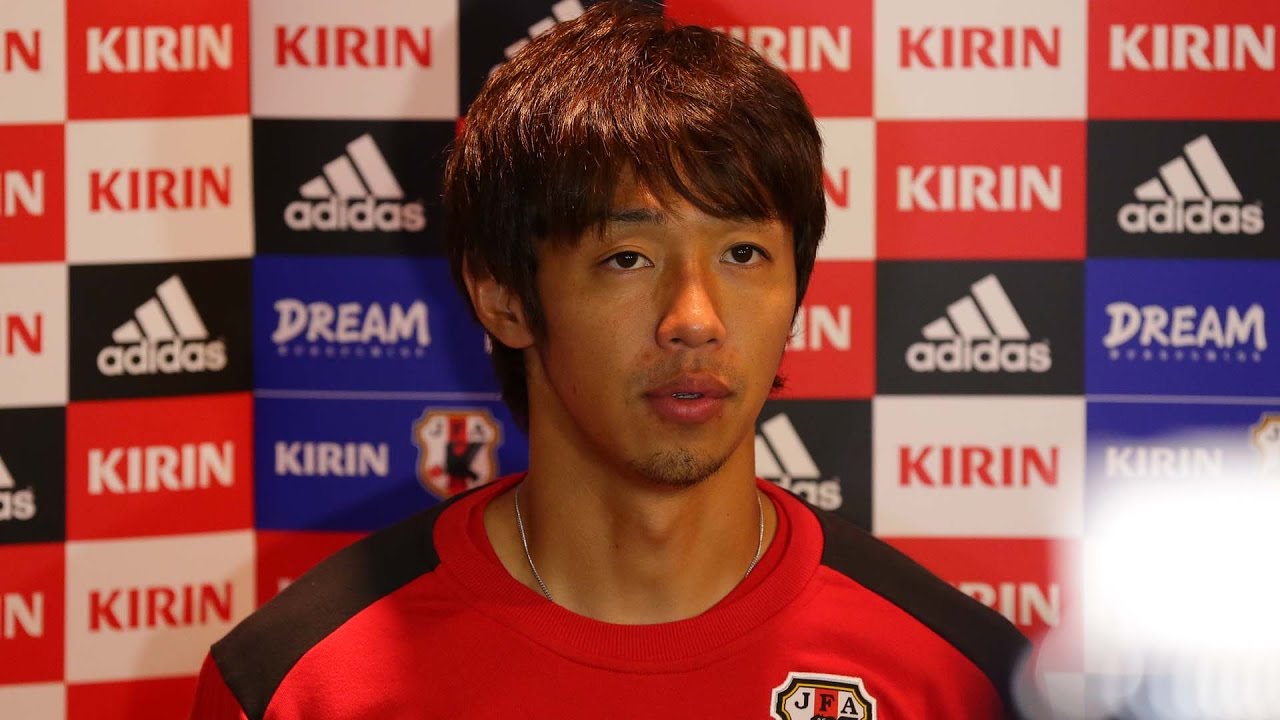 Latest News: In July 17, StubHub World Match 2017 was held in Yanmar Stadium Nagai, Sevilla FC played against Cerezo Osaka. But Hiroshi Kiyotake didn't play in the match.
Because in June 25, Hiroshi Kiyotake of Cerezo Osaka injured his leg during the match with Vegalta Sendai and leaved the match. After examination at the hospital, he was diagnosed with damage to the hamstring and as having eight weeks until full-force. His return will be around September.
A week ago, the 15th round of 2017 J1 League was held on 3rd week of June. In June 17 Cerezo Osaka played against Shimizu S-Pulse at Yanmar Stadium Nagai. Hiroshi Kiyotake of former Sevilla FC wasn't in the starting member of Cerezo and came off the bench in the 46th minute of second half. He scored a goal in 94 minute of second half, finally the match was a draw of 1 to 1. So the Cerezo took 2nd place and 29 point in 2017 season.
It's a movie of Kiyotake' goal (this is his 4th goal in 2017 season).
Biography
Hiroshi Kiyotake was born at Oita prefecture in 1989 (Age 27). Koki Kiyotake of the JEF United Ichihara Chiba is his little brother. Hiroshi Kiyotake began playing football from the elementary school, and he was playing in the Oita Trinita's cantera of J-League. He was a Midfielder and broke into the first team in 2008.
Oita Trinita ~ Cerezo Osaka
In 2009 Kiyotake played as a central player of the Trinita, he got 3 goals in 23 matches. Next year, he transferred to the Cerezo Osaka on a permanent deal. In the Cerezo, Kiyotake got 13 goals in 66 matches until 2012 and became popular player in Japan.
FC Nurnberg ~ Hannover
In May 2012, Kiyotake transferred to FC Nurnberg of Bundesliga on a permanent deal. He signed the contract of 3 years, his transfer fee was 1 million euros. He played as a central player from opening match in 2012-2013 season, he scored 4 goals and did 10 assists in 31 matches. He got 3 goals in 33 matches in the next season, but the FC Nurnberg was relegated to the 2nd division.
Kiyotake transferred to the Hannover on a permanent deal in July 2014. His contract was 4 years and his transfer fee was 4.3 million euros. Kiyotake also played as a central player of the Hannover, he scored 10 goals in 53 matches until 2 years. However, the Hannover was relegated to the 2nd division from 2016-2017 season.
Sevilla FC ~ Cerezo Osaka again
Kiyotake has signed the contract that if Hannover are relegated to the 2nd division, he can transfer that the contract cancellation fee is paid. The fee was 6.5 million euros, so the Sevilla FC paid that amount and Kiyotake transferred to the Sevilla in June 2016. Kiyotake signed the contract of 4 years with the Sevilla, but he played only 4 matches in 2016-17 season.
On February 1 2017, Kiyotake transferred to the Cerezo Osaka again on a permanent deal. He signed the contract of multiple years with the Cerezo and his annual salary is 120 million yen. By the way, his transfer fee was 5 million euros.
His uniform number is 46, and he was in the starting member in 3rd and 4th round of 2017 season. But Kiyotake injured on his right foot so he came off the bench from 7th round.
Private Life
His family is that Kiyotake married with Japanese woman (his wife is ordinary people) and had a son who was born in 2011. When he transferred to the Nurnberg, his son was six months after birth. So Kiyotake went to Germany and Spain alone, and since about five years he has lived away from his family. So he would want to play in Cerezo for spending time with his family.
Japan national team
Hiroshi Kiyotake was also active in Japan national football team, he debuted in the friendly match with South Korea on August 2012. He did 2 assists in the match and played with Keisuke Honda and Shinji Kagawa smoothly. He also played in 2012 London olympics and contributed to semi-finalist of U-23 Japan.
Kiyotake also selected to the team for 2014 Brazil World Cup, but he played only a match in Brazil. From 2016, Vahid Halilhodzic of manager selected Kiyotake as a starting member, he played as a central player and scored 4 goals in 10 matches.
Other Video
This youtube's video is the goal of Kiyotake in May 14 2017. Kiyotake played the full game and got 2nd goal in 2017 season. FAV.SPORTS will report his latest news and stats on this page, please check it out sometime!