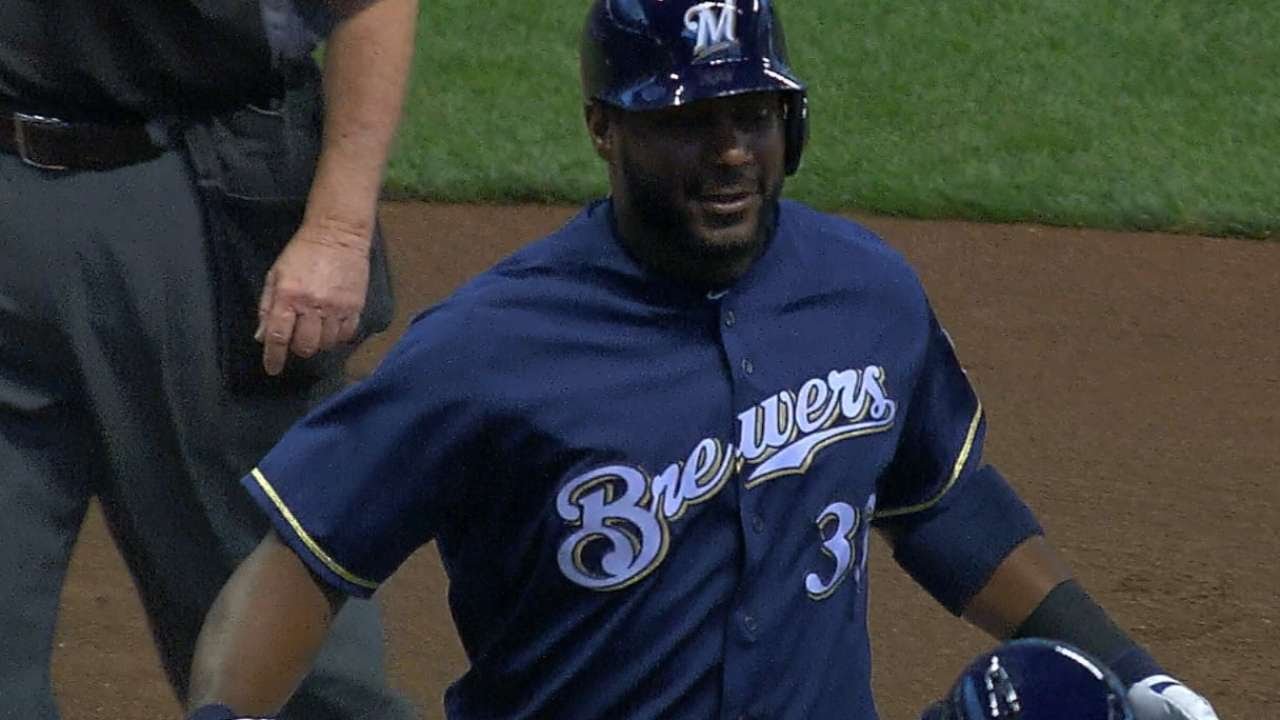 In the United States, there was a news that Chris Carter of the National League HR Leader is considering a contract with the Japan professional baseball (NPB) team. The news is also reported in Japan. Carter may have an offer from the NPB team, but all NPB teams started the spring training from February 1 and their team members are deciding.
Chris Carter's biography is that he's the age of 30, and he was born at the state of California, the United States of America. He was selected 455th overall by the Chicago White Sox in the 2005 MLB draft. After that, he transferred to the Oakland Athletics in 2007, he had played in the minor leagues of the Athletics until 2009 season.
Carter debuted in the Major League Baseball in 2010 season, but he played most of the season in the Minor League. At the Athletics, he played with former New York Yankees Hideki Matsui in 2011 season. In 2012 season he played 67 games at the Athletics, his stats was 239. average and 16 home runs. Then he transferred to the Houston Astros in March 2013.
In 2013 season, Carter became a central player in the Astros. His stats was 29 home runs in 148 games, but he got 212 strike outs. It was the most number in the American league. He also hit 37 home runs in 2014 season, so he signed the contract with Astros of 1 years and his annual salary was 4.17 million dollars in January 2015.
However, his stats was 199. average and 24 home runs in 2015 season. After that he signed the contract with Milwaukee Brewers of 1 years and his annual salary was 2.5 million dollars in January 2016. In 2016 season, he hit 41 home runs and got the HR Leader of the National League. But he got 206 strike outs, it was the most number in the league. Then Brewers did not sign contract with him for 2017 season because it was predicted that his annual salary will rise greatly due to mediation.
Which the Japan team may make an offer to Chris Carter? Most suitable for him is the Hanshin Tigers. In 2016 season Mauro Gomez played first base in the Tigers, but the Tigers didin't contract with him for 2017 season. So there is no regular first baseman in the Tigers now. And only 4 foreign players belong to the Tigers now, so there is a possibility to contract with Carter.
But Carter is not very good at defense, so there may be some teams considering him as a designated hitter. In that case, Orix Buffaloes, Fukuoka Softbank Hawks and Tohoku Rakuten Eagles may be considered as possibilities. Because the teams are a financially competent team, and they will be able to pay Carter's annual salary well.
Then, what will be his stats in Japan? Carter took part in the 2014 Major League Baseball Japan All-Star Series at Japan, so his results at this time will be helpful. He had 11 at‐bats, he got 7 strike outs. The other stats was 3 walks and an outfield fly ball, so he didn't make a hit. One thing to understand is that his striking number will not change in Japan.
This youtube's video is the home run of Carter in 2016 season. The home of the Tigers is the Koshien stadium, it is advantageous for the right batters for the wind direction. So he may hit a lot of home runs with many strike outs.