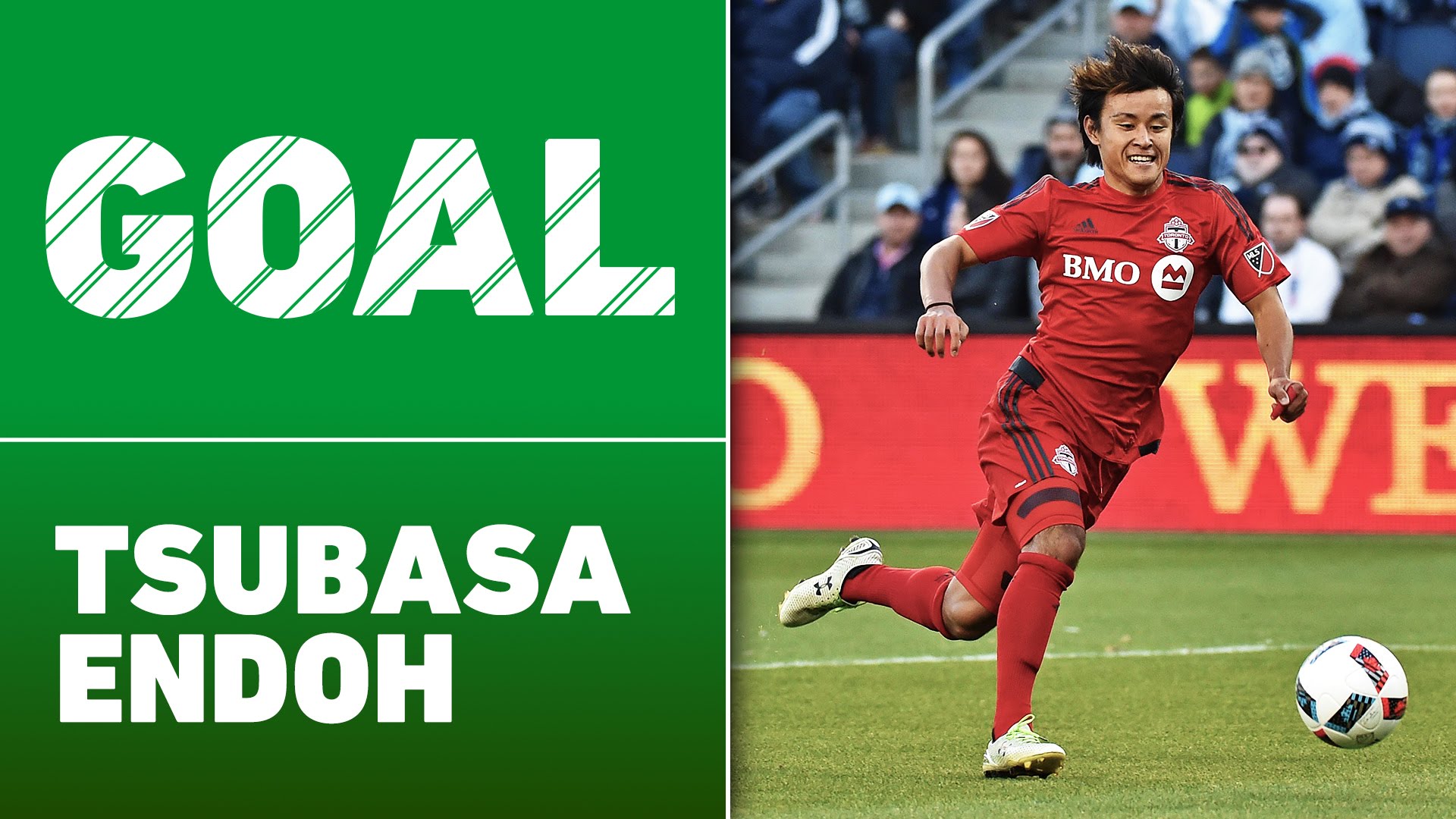 To look back on 2016:In 2016 MLS Draft, Tsubasa Endoh of Japanese football player was drafted by the Toronto FC in the first round. This was the first time in MLS draft that the Japanese player is drafted in the first round. Endoh was selected 9th overall by Toronto, this was the nomination of Japanese since Kosuke Kimura. Kimura was selected 35th overall by the Colorado Rapids in the 2007 MLS Draft.
Tsubasa Endoh's biography is that he's the age of 23, and he play in the position of Midfilder. In 2012 he was admitted to the University of Maryland, he took a degree of sociology. he also played in the College Cup of NCAA Men's Division I Soccer Championship in 2013. He was recognized as the football player and was drarted by the Toronto in 2016 draft.
His debut was the New York Red Bulls' game on March 6. After that, he got a first goal at the FC Dallas's game on May 7. In Toronto, Sebastian Giovinco and Michael Bradley are also enrolled, the team is first place in the Eastern Conference of MLS. Endoh's stats is that he played in 18 match and got 2 goals.
In Major League Soccer, other three Japanese are playing. First player is Daigo Kobayashi. Previously Kobayashi played in the J-League, and he play in the New England Revolution now. Second player is Zachary Herivaux. He also play in the New England Revolution and want to be the Japan national team player. Third player is Masato Kudo. Previously Kudo played in the Kashiwa Reysol of J-League, and got 2 goals at the match of Japan national team. he play in Vancouver Whitecaps FC.
Recently, the story of the 5th MLS player have been rumors in Japan. The player is Keisuke Honda of AC Milan. He is the out of the team's plan now, and seems to be transfer to MLS in January 2017. Previously Honda told that interested in MLS in an interview with FOX Sports. Will he be transfer to Los Angeles Galaxy that like as David Beckham?
This youtube's video is the movie of Endoh's first goal. He got a goal from Giovinco assist.