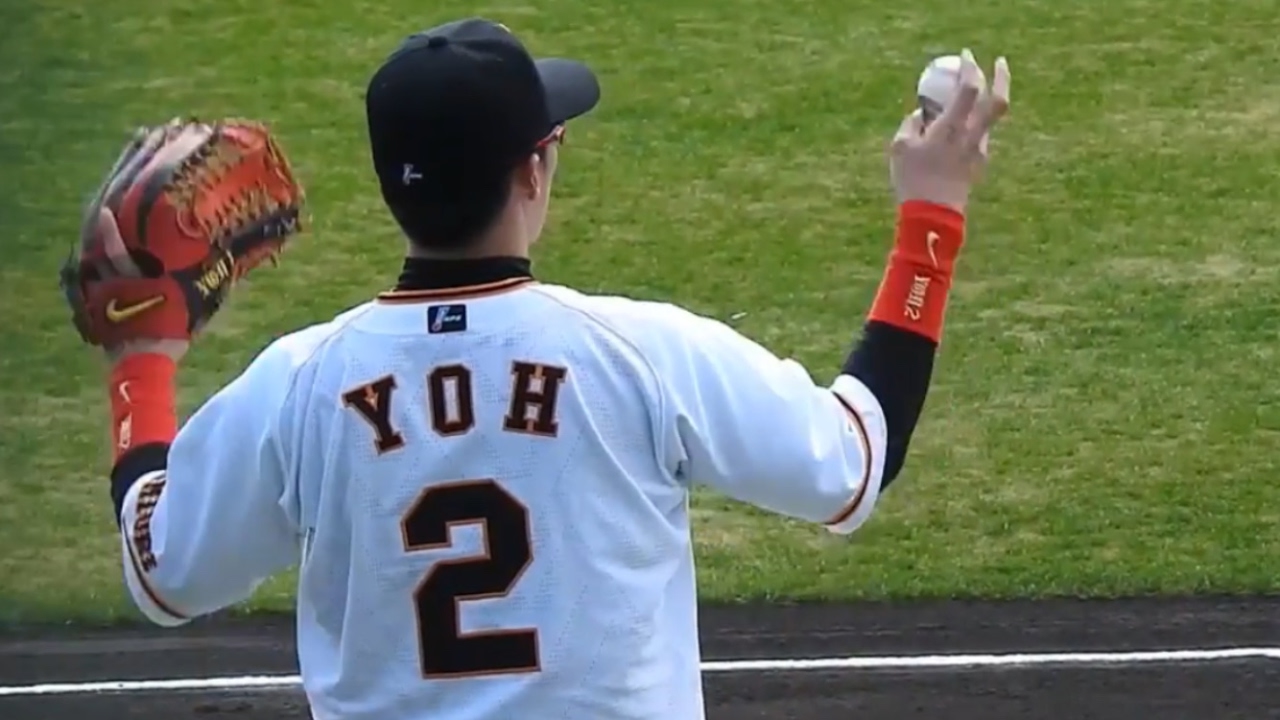 Latest News: About 2 months have passed already from the first game of Japanese professional baseball (NPB) . In June 7 Tokyo Yomiuri Giants play against Saitama Seibu Lions at Met life Dome. Dai kang Yang of Tokyo Giants was in a minor league because of his injury, but he was promoted to the first team from last day.
Yang was the lead‐off man and played center fielder. He hit 2 for 4. But Lions beat Giants 3 to 0, Giants lose 12 games in a row. FAV.SPORTS will report his latest news and stats on this page, please check it out sometime!
Last Year news: There was a game of Fukuoka Softbank Hawks vs Hokkaido Nippon-ham Fighters at Fukuoka Dome, on September 21 2016. There was no games back between two teams, this was a game or series of games between the first and second place teams. Starting pitcher was Kodai Senga of Hawks and Shohei Otani of Fighters. In the top of 2nd inning, Brandon Laird of Fighters made two-run home run from Senga, Fighters was the first to score. But in the bottom of 5th inning, Hawks reversed a point so the score was 1-2. Then in the top of 7th innng, Daikan Yoh (Dai-kang Yang) of Fighters pinch-hit.
Yoh broke a rib in the game of August 16, so he outed of starting lineup. The at-bat was a strikeout and he took to the field of center fielder. Immediately after he took to the field, he made the first amazing catch. He caught the ball that Kenta Imamiya hit to left-center field, and hindered from getting to the base. The game proceeded as same score, he made the second amazing catch. In the bottom of 9th inning with runners on second and third and two outs, Tomoaki Egawa of Hawks hit a long fly to center. The Fighters's outfield came in, so Yoh began to run without looking at the ball. And he looked back at the time the fence, caught the ball again. This was the end of the game, the Fighters won the game and took the 1st place of the Pacific League. The Fighters won again Hawks next day. With this win, the Fighters' magic number is 6.
Daikan Yoh (Dai-kang Yang)'s biography is that he's the age of 29, and he was born at Taiwan. He entered high school of Japan and hoped to join the Hawks that was played his brother, Yao-Hsun Yang. But in 2005 Draft, Yoh was drafted by the Fighters in the first round. He contracted with the Fighters and played first time in the first team in 2007. Because he was a strong arm so he was turning from infielder to outfielder in 2009. After that, he became the team's regular from 2010 and became a stolen base leader in 2013. his salary is 160 million yen in 2016 season.
Yoh convened in Chinese Taipei Baseball Team of 2009 and 2013 World Baseball Classic, and also convented in the team of WBSC Premiere 12. Now he is the central player of the Chinese Taipei Baseball Team. In private life, he was married to a Taiwanese woman in 2008. His wife is a former model. Then, Yoh declares free agency in the 2016 off-season. Look this defense of him, many teams will want to transfers him.
This youtube's video is the movie of game that Hawks vs. Fighters was in September 21. Please watch to Yoh's amazing play. If the Fighters will win the championship, this game is a turning point of 2016 season.
And this is the video of Yoh's play in 2017 spring training. His uniform number is 2!