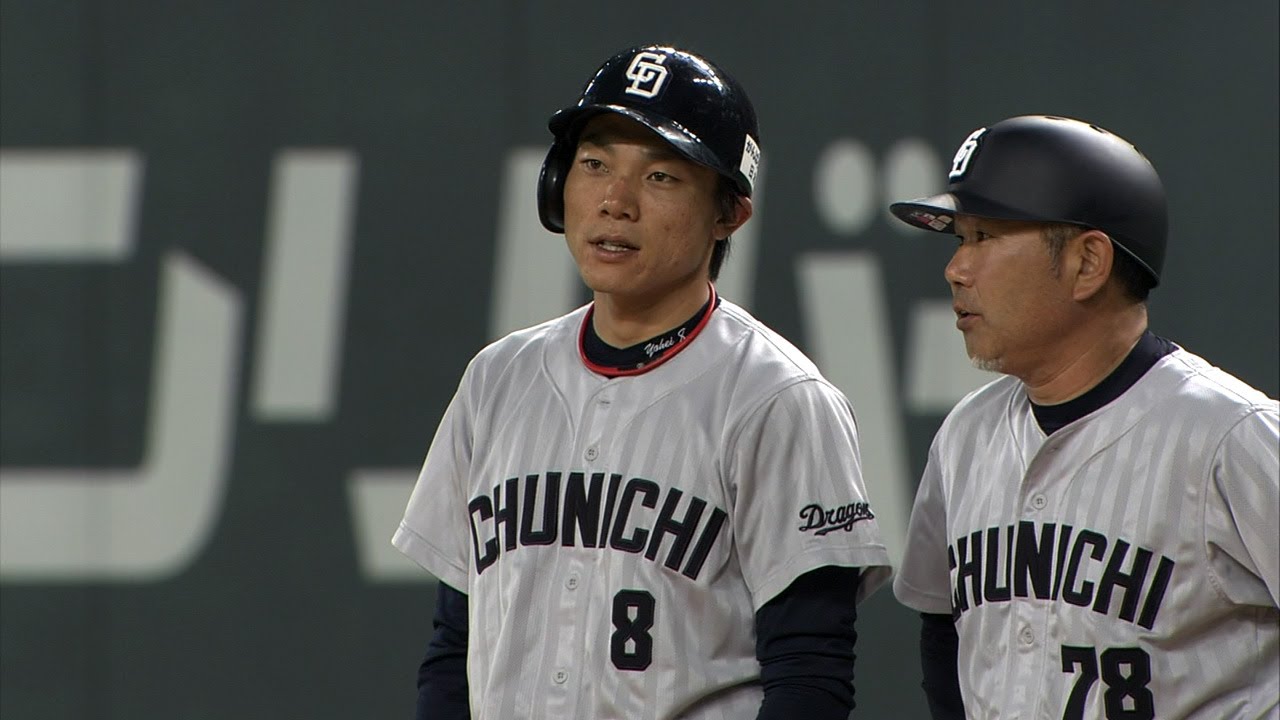 There was the game of Chunichi Dragons vs Hiroshima Carp at Mazda Stadium, July 20. Starting pitcher was Jordan Norberto of Dragons and Daichi Osera of Carp. In the top of the 1st inning, the first batter of Dragons was Yohei Oshima. He got a home run from Osera, Dragons was the first to score. Oshima hit a double in the 2nd inning and hit a triple in the 4th inning. He put the checkmate to the cycle.
In the 6th inning, Oshima made a hit from Aren Kuri, hit for the cycle. Then, he received a bouquet of flowers and responded to the cheers of the audience. The cycle was since Rainel Rosario of Carp in 2014, and was 64th in the history of Japanese Professional Baseball. Finally, Dragons won in the score of 7-6.
Oshima is 30 years old Outfielder, and was nominated to 5th place from Dragons in 2009's draft. He was in the first team at the opening game 2010, entered the batting order as 1st hitter. He took the first hit in the next of opening game, played in 104 games on rookie year. In 2011, He won the Golden Glove Awards, and contributed to the victory of Dragons. He was good at fielding of outfield, won four Golden Glove Awards until 2015. He also got the Stolen Base Leader in 2012, so he is the heart and soul of Dragons.