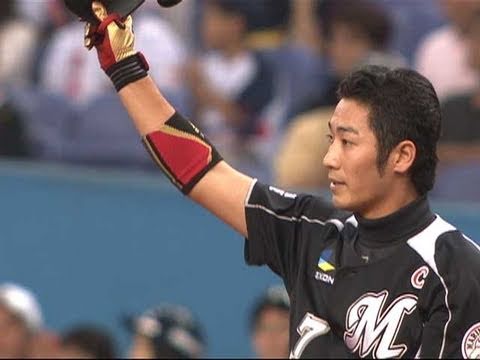 There was the game of Yomiuri Giants vs Hanshin Tigers at Koshien, July 20. In the 2th inning, Giants took 1 point. in the bottom of the same inning, Tsuyoshi Nishioka got a clutch hit, The score was tied at 1-1. But Nishioka fell at first base and no longer get up. He was carried on a stretcher and was replaced. After all, Giants won Tigers in this game.
Nishioka is 31 years old, and has been playing in Hanshin Tigers now. He was nominated to 1st place from Chiba Lotte Marines in 2002's draft. He took the first hit of first team in 2003. In 2004, After that he turned to the switch-hitter. Next year, he got the Stolen Base Leader and contributed to the victory of Marines. He got the Stolen Base Leader again in 2006, and played in World Baseball Classic. He was the second baseman, Japan won the the tournament. In 2010, The stats of Nishioka was .346 average and 206 hits and he got the leading hitter. Marines won the championship followed in 2005.
In the 2010 off-season, Minnesota Twins took the right to negotiate with Nishioka at 5,329,000 dollars by the posting system, and signed him that 3-year & 9,250,000 dollars contract. But he broken his left leg fibula in the initial opening 2011, and was disabled list. He could not put out the ability under the influence of the injury, also  could not active in next year. So he became free contract in 2012 off-season. After that, Nishioka transfered to Hanshin Tigers. He signed the contract with Tigers of 2 years and 400 million yen, was active of Second Baseman.
After replaced in the game, he went to the hospital. At there, he was diagnosed with a fracture of the left Achilles tendon. This is a fairly severe, he will return next year. He was called "Speed Star" from fans, we hope that he regains the former running.