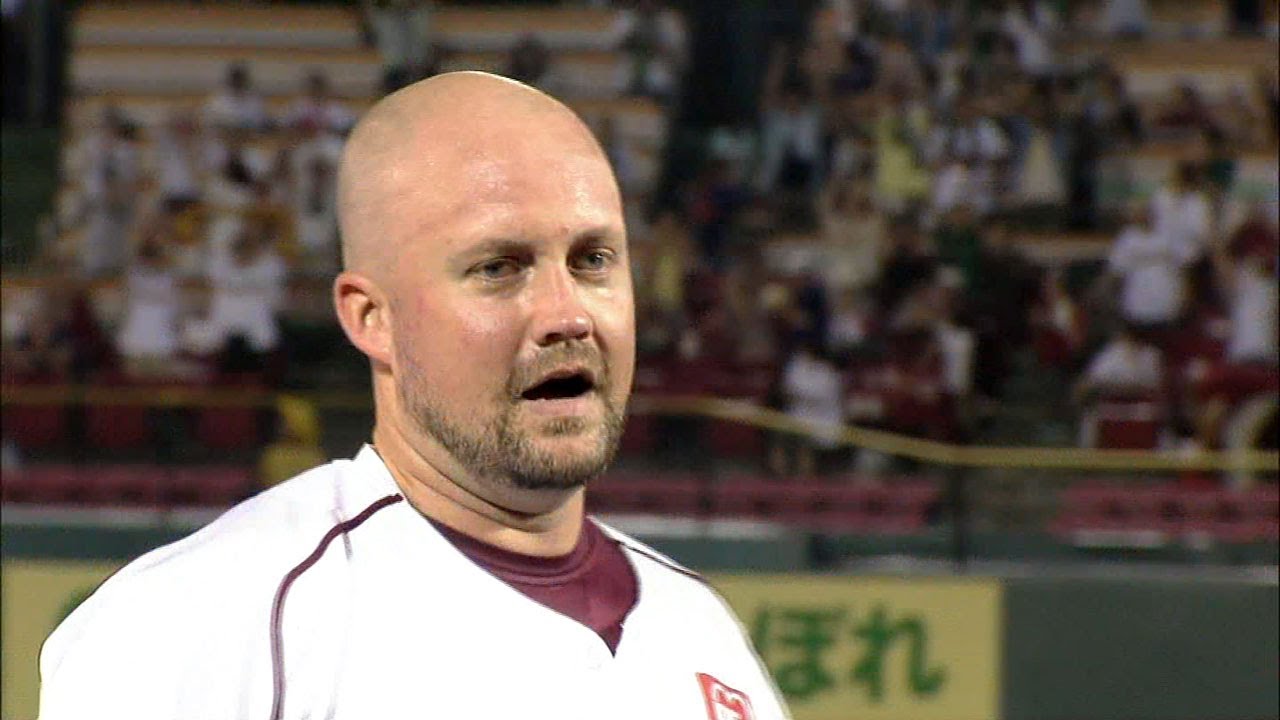 Latest News: About 2 months have passed already from the first game of Japanese professional baseball (NPB) . In June 4 Tokyo Yomiuri Giants played against Orix Buffaloes at Tokyo Dome. Casey McGehee was the starting member of the Giants and hit 1 for 4, but the Giants lost Buffaloes 3 to 1.
McGehee has played for a third baseman, 2017 his total stats are .316 average, 6 home runs and 28 RBIs in 53 games (As of June 4). FAV.SPORTS will report his latest news and stats on this page, please check it out sometime!
Last year news: The Tokyo Yomiuri Giants announced the contract with Casey McGehee in December 4 2016. McGehee signed the contract with the Giants of 1 year and his annual salary is 1.7 million dollars. His uniform number is 33.
Casey McGehee 's biography is that he's the age of 34, and he was born at the state of California, the United States of America. He was selected 283th overall by the Chicago Cubs in the 2003 MLB draft. McGehee debuted in the Major League Baseball in 2008 season, his stats was 167. average and 5 RBIs.
In 2009, he transfered to the Milwaukee Brewers and  became a central player. His stats was 301. average. 16 home runs and 36 RBIs in this year. McGehee played an active part the following year, his stats was 285. average. 23 home runs and 104 RBIs.
But in 2011 season, he reduced his stats and transferred to the Pittsburgh Pirates off the season. Eventually he played in the Pirates and the New York Yankees in 2012 season. Then, he transferred to the Tohoku Rakuten Golden Eagles of Japan professional baseball. McGehee played with Andruw Jones in 2013 season, his stats was 292. average. 28 home runs and 93 RBIs. So he contributed to winning Japan series of the Eagles first time.
After that he returned to MLB again and contracted with the Florida Marlins in 2014 season. His stats was good, it was 287. average. 4 home runs and 76 RBIs. So he won the Major League Baseball Comeback Player of the Year Award. However, he played in the San Francisco Giants and the Detroit Tigers for the following two years, but could not get good grades.
His son has congenital brain injury, so he went back to United States for his son's treatment in 2013 off season. Why did he sign a contract with the Japanese team again? That is because he will get a salary. His annual salary trend after 2012 season is as follows.
■2012: 2.35 million dollars(New York Yankees)
■2013: 1.3 million dollars(Tohoku Rakuten Eagles)
■2014: 1.1 million dollars(Florida Marlins)
■2015: 4.8 million dollars(San Francisco Giants)
■2016: 0.5 million dollars(Detroit Tigers)
■2017: 1.7 million dollars(Tokyo Giants)
McGehee is 34 years old, so he can not have a high salary at MLB. But in Japan, he can get a good salary after four years. The Tokyo Giants also sometimes demote him to the minor league, so it seems that the Giants has added up the salary.
In the Giants' first baseman and third baseman, there are the regular players of Shinnosuke Abe and Shuichi Murata. They are the same positions as McGehee, so McGehee will be a supporter at first. The Giants need his batting and solid defense in a long season.
This youtube's video is a home run of Casey McGehee in 2013 season. He smashed a come-from-behind three-run homer.