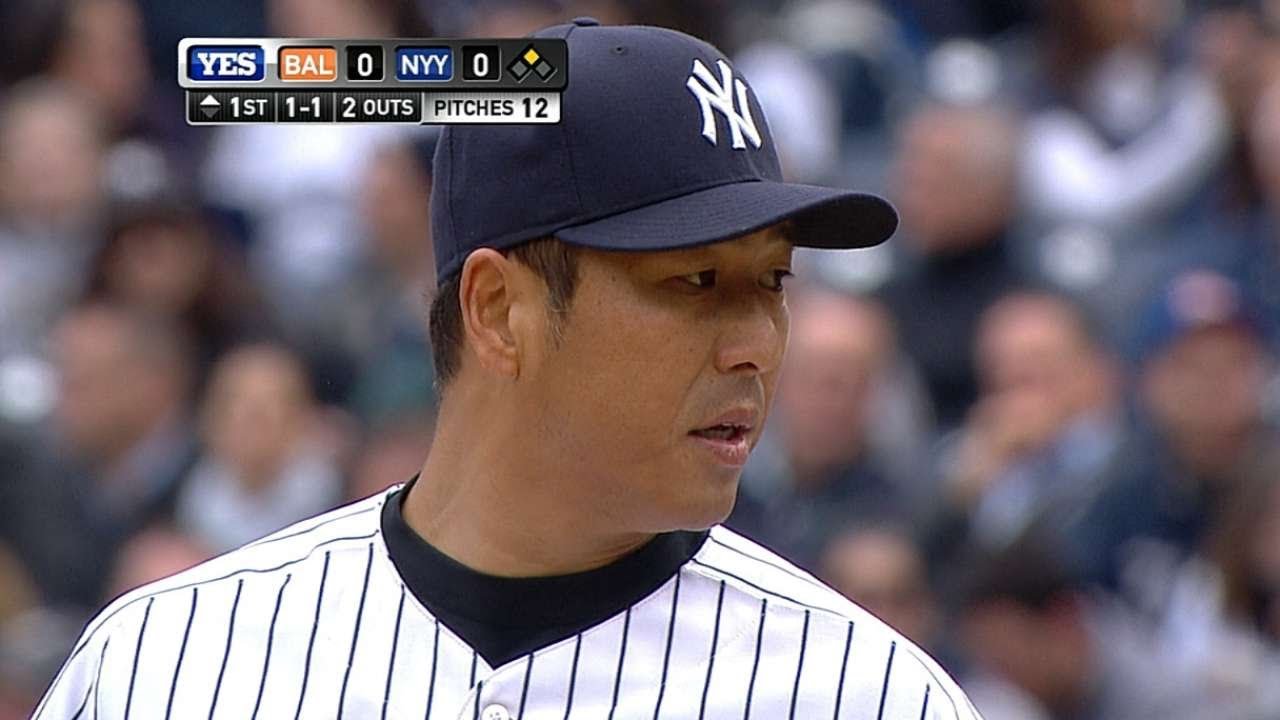 There was the game of Hanshin Tigers vs Hiroshima Carp at Mazda Stadium, July 23. Starting pitcher was Suguru Iwasaki of Tigers and Hiroki Kuroda of Carp. In the bottom of the 1st inning, Hector Luna of Carp got 3 run home run from Iwasaki. Carp was the first to score. the score of 3-0.
In the 3rd inning, Yoshihiro Maru, Takahiro Arai, Seiya Suzuki and Yoshiyuki Ishihara pounded the timely hit, so Carp took the lead in score of 7-0. Kuroda of Carp threw 115 pitches until 7th inning. His performance was good that took 9 strikeouts and did not give a score. Finally, Carp won in the score of 7-0, Kuroda got 7th win of this season. It is 200th win for Kuroda. The breakdown is 121 wins of Japan proffesional baseball and 79 wins of MLB. The players who got a combined total of 200th win in their professional career in the U.S. and Japan, are only Hideo Nomo and Kuroda. After the game, Kuroda received a bouquet of flowers and responded to the cheers of the audience.
Let's compare the stats of Kuroda in Japan and MLB.
・Stats in Japan(1997~2007, 2015~2016)He played 313 games, his records were 121 wins 102 losses and 1 save. And he threw 29,982 balls in 1,971 innings.
・Stats in MLB(2008~2014) He played in 212 games, his records were 79 wins, 79 losses. And he threw 20,413 balls in 1,320 innings.
So he played in 525 games total, his total records were 200 wins, 181 losses, 1 saves and 3.51 ERA. And he threw 50,395 balls in 3,291 innings. The number of pitches per inning are about 15 balls, and The winning percentage is about 38%. This is no change in Japan and MLB.
Ichiro Suzuki of Miami Marlins who was a team-mate with Kuroda at New York Yankees, he said "I don't recognize a combined total record in the U.S. and Japan. No, it's kidding. Congratulations! ". Ichiro took a combined total of 4,257th hit in the U.S. and Japan in this year and updated the MLB record of Pete Rose. However, there are many negative opinions the combined total record in the U.S. and Japan. so he gave a blessing to Kuroda in jokingly representation.