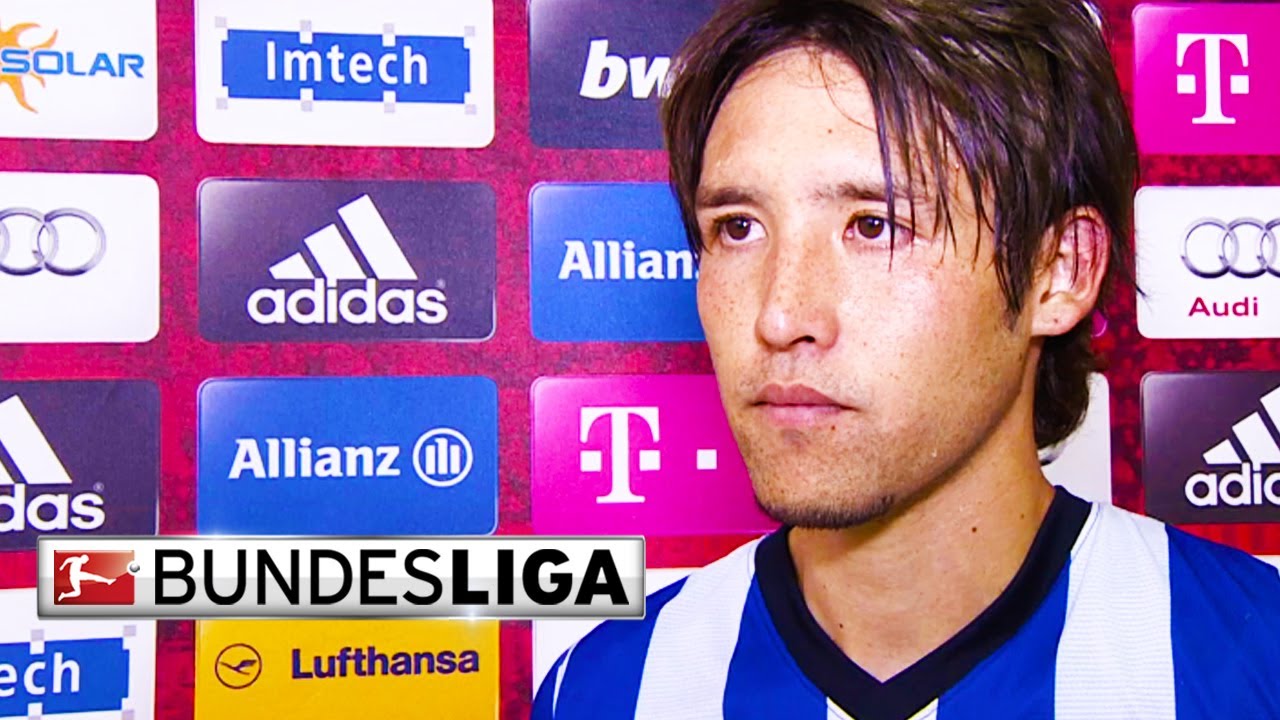 According to the news report in Japan, some club of Bundesliga are considering the contract of Hajime Hosogai in this summer.
Hosogai is 30-year-old and play in Bursaspor of Super Lig, Turkey. He became a professional player in Urawa RedDiamonds of J-League on 2005, and he has been played to Defender. In December 2010, he contracted with Bayer Leverkusen of Bundesliga. But he was on loan to Augsburg of 2.Bundesliga soon, played in 40 games and took 3 goals until 2011-2012 season. In the meantime, Augsburg promoted to first division. in 2012-2013 season, he returned to Leverkusen and played in 19 games.
In May 2013, he transferd to Hertha Berlin and his contract was 4-year. Because Jos Luhukay of Hertha's manager was previously manager of  Augsburg, and he evaluated Hosogai. So Hosogai was a regular of the volante in 2013-2014 season. But next season, for Lufukay has been dismissed, Hosogai's participation decreased. In 2015, he was on loan to Bursaspor and played in 20 games.
Hosogai also convened in Japan national team from 2010, was also participated in Asia Cup 2011 and Confederations Cup 2013. He is captain of Japan team, played in 99 games now. The most striking of his performance in national team was goal in semifinal of Asia Cup 2011, vs Korea. He took a loose ball of PK for Keisuke Honda, and contributed to champion of Japan.
The contract between Hosogai and Hertha are still one year, but he is out of the initiative in Hertha. So some club of Bundesliga consider to acquisition of Hosogai. These clubs are Stuttgart, Hannover, 1860 Muenchen and Darmstadt. In these club, Darmstadt and Stuttgart are very probable. The reason is that Darmstadt are 1.Bundesliga and Stuttgart' manager is Jos Luhukay who has to understand Hosogai. In July 20, For Hertha negotiate with other clubs, he is out of practice. So his transfers destination will soon determined.