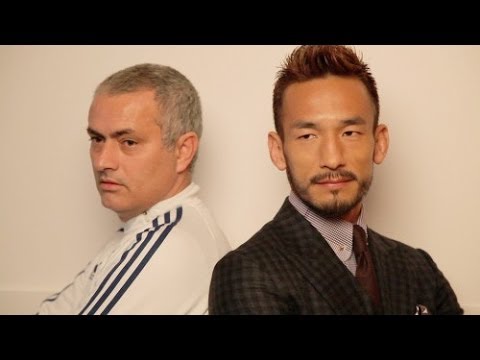 Manchester United announced that had a contract with Jose Mourinho to the new manager, May 27.
His contract period is 3 years. 1-year extension option is incidental. Next season, Manchester United is aiming Premiere League title since 2013.
Mourinho became the Manager, The team has been rumored acquisition of Zlatan Ibrahimovic. Mourinho has been a manager such as Real Madrid, Chelsea, and Intel Mirano, but not  Japanese players who played in his team.
Was he considering the acquisition of the Japanese players? The answer was in the TV program that was broadcast in Japan in February 2014. In this program, Mourinho was talk with Hidetoshi Nakata.
Mourinho said "When I was manager of Real Madrid, I tried to acquire Shinji Kagawa of Borussia Dortmund. The Japanese players have a technique, speed and aggressiveness. And they focus on team play, true to the instructions of manager".
In this time, Kagawa was contract with Manchester United and had contributed to Premiere League title. Will again Mourinho put out an offer to Kagawa?
Mourinho wanted to acquire Another Japanese player. In 2014, he was the manager of Chelsea, issued an offer to Yoshinori Muto of F.C Tokyo. At the time he said "I know only a little thing of Muto, but does not contract unless that believe the good player".
Muto refused the offer of Chelsea, are now playing in Mainz 05 of bundesliga. Continued to them, is appear the Japanese player that "Special One" want?