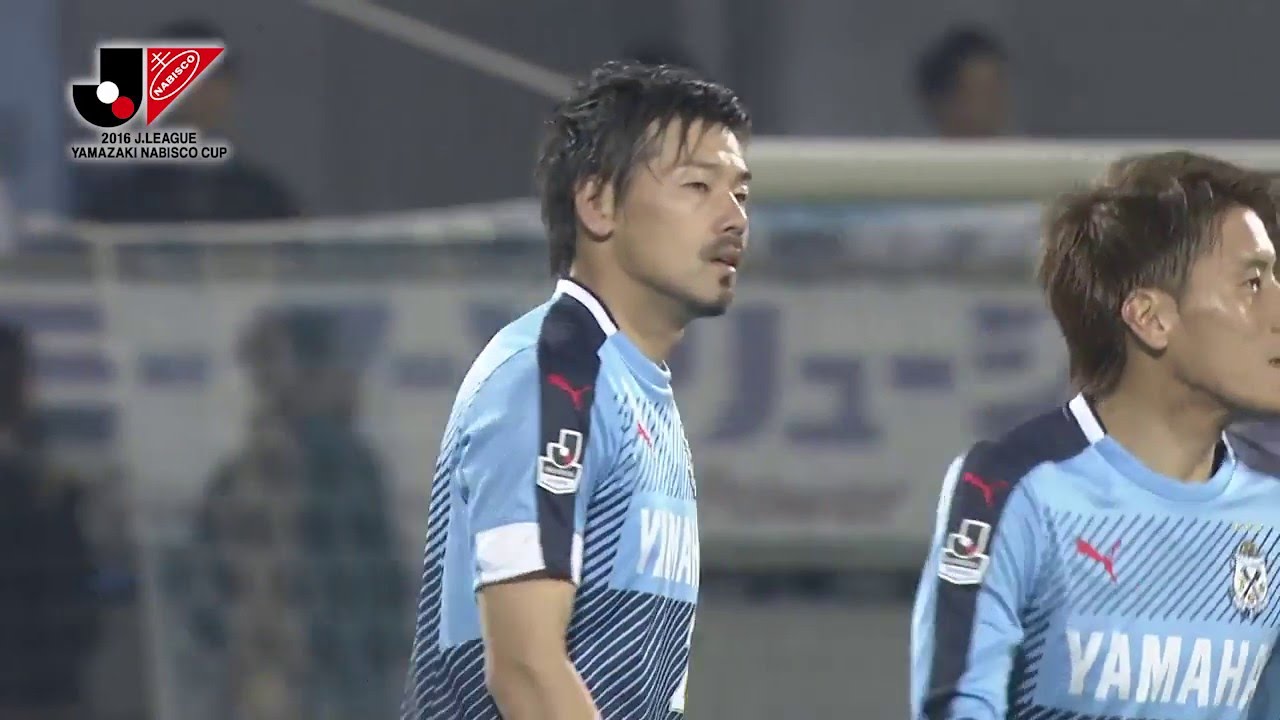 The Jubilo Iwata of J-League announced that Daisuke Matsui transfers to Odra Opole of 1 liga (the second level of the Polish association football league) in August 2. Odora Opole contracted with Matsui on a permanent deal (transfer fee is unknown) and 1 year contract, his annual salary is also unknown. For Matsui, he has been transferring to Poland for the first time since Lechia Gdańsk in 3 years.
Then the 20th round of 2017 J1 League was held in August 5. Jubilo Iwata played against Sanfrecce Hiroshima at Yamaha Stadium. Matsui didn't get on the bench, after the game he greeted the audience of the stand.
Daisuke Matsui was born at Kyoto in 1981 (Age 36). Matsui began playing football at the elementary school and he entered the Kagoshima Commercial High School where Yasuhito Endo also went. After graduating from high school, Matsui joined in Kyoto Purple Sanga of J-League.
Matsui played in the first team from rookie year and played as a central player of the Midfielder, he contributed to win the 2002 Emperor's Cup with Park Ji Sung (played with Manchester United F.C later). In the Sanga, Matsui got 16 goals in 126 matches until 4 years and became popular player in Japan.
In September 2004, Daisuke Matsui transferred to Le Mans of Ligue 2 on a loan deal. He played as a central player and contributed to achieve promotion to Ligue 1, so he was called "the sun of Le Mans". Then Matsui transferred to Le Mans on a permanent deal in 2005 and finally got 17 goals in 120 matches from 2004 to 2008.
After that he repeatedly transfers every year. In order, it becomes as follows;
・AS Saint-Étienne (Ligue 1, 2008-2009)
・Grenoble Foot 38 (Ligue 1, 2009-2010)
・Tom Tomsk (Russian Premier League, 2010)
・DFCO Dijon (Ligue 1, 2011-2012)
・Slavia Sofia (Bulgarian A PFG, 2012-2013)
・Lechia Gdańsk (Ekstraklasa, 2013-2014)
In 2014, Matsui transferred to J-League for the first time in 10 years. He contracted with Jubilo Iwata and contributed to achieve promotion to the first division in 2015. Finally he got 9 goals in 85 matches from 2014 to 2017.
Daisuke Matsui was also active in Japan national football team, he played in 2004 Athens olympics and wore U-23 Japan's number 10. Matsui also participated in 2010 South Africa World Cup and contributed to Japan that entered in the last 16.
Around this time, Matsui met his wife Rosa Kato (Japanese actress). According to Japanese media, Rosa Kato had said that her type is Matsui among the Japan members of 2010 World Cup. Then that story was conveyed to Matsui, so he called Kato and it was the trigger they started dating.
After that Daisuke Matsui married with Rosa Kato in 2011, and had 2 sons. By the way he is remarried and she is married for the first time. She will not go to Poland because she is doing childcare and performing arts activities in Japan now. So Matsui will be living by himself away from the family in Poland.
This youtube's video is the goal of Matsui in 2016. Jubilo Iwata played against Ventforet Kofu and he scored a goal (his last goal in Jubilo). FAV.SPORTS will report his latest news and stats on this page, please check it out sometime!