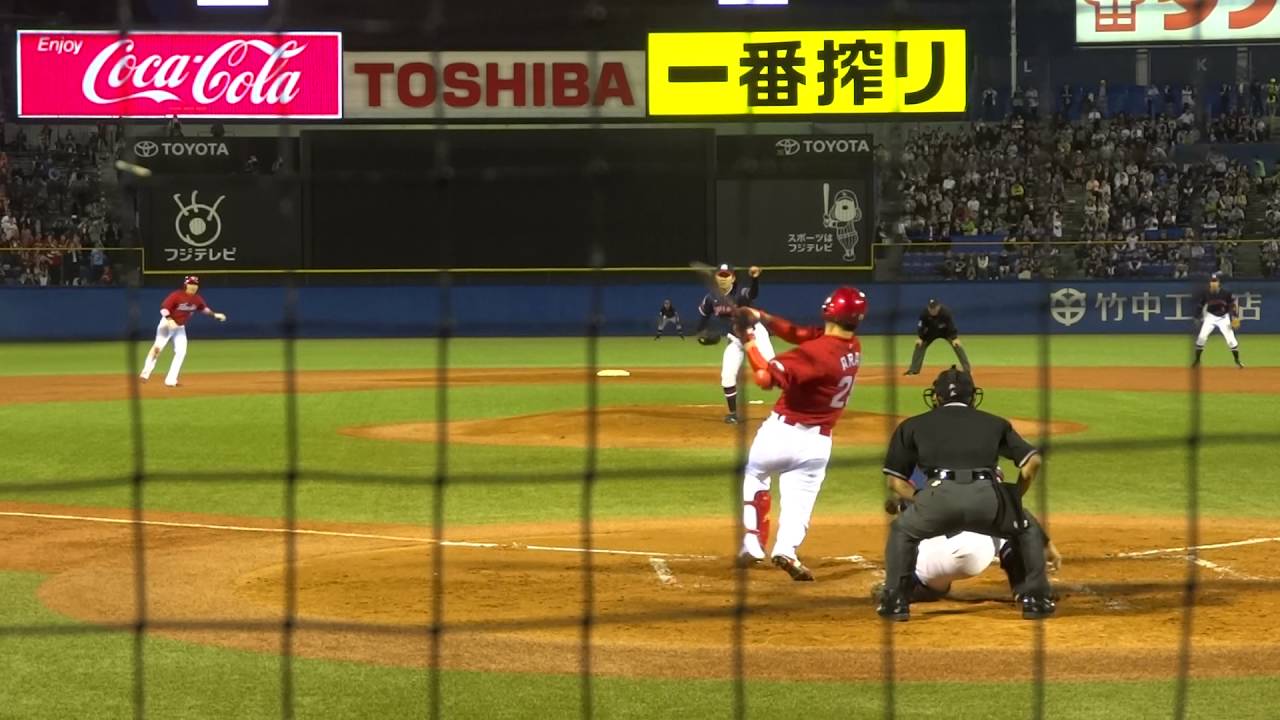 There was the game of Hiroshima Carp vs Tokyo Yakult Swallows at Jingu Stadium, in April 26. Starting pitcher was Kris Johnson of Carp and Yoshihisa Naruse of Swallows. In the top of 2nd inning, Brad Eldred, Seiya Suzuki and Shota Dobayashi made a home run from Naruse, Carp lead that score of 3-0. and next inning, Takahiro Arai hit a double and this is 2,000th hit for him in Japan Professional Baseball. Arai received a bouquet of flowers and responded to the cheers of the audience. He entered the 2,000 Hit Club in the 47th. Finally, Carp won in the score of 11-3.
Takahiro Arai's biography is that he is 39 years old, and he was nominated to 6th place from Carp in 1998's draft. In fact, there was no name of Arai in the acquisition list of Carp. But he appealed to the practice swing at the house of Kenjiro Nomura, who was a player of Carp and was a senior of Arai's college. Carp also admitted his enthusiasm and contracted with him. He done a hard practice, he became a regular player in the 3rd year. After that, the stats of Arai was .305 average and 43 home run in 2005 season so he got the HR Leader.
Arai convened in Japan national baseball team of WBC 2006, he contributed to the champion of Japan. and he also convented in National team of Beijin olympics 2008, he batted clean up in the team on all games. However, the Japanese team was a 4th place, he also could not be a good play in the low back pain.
In the 2007 off-season, Arai declared free agency. In December 2007, Arai transfered to Hanshin Tigers. He signed the contract with Tigers of 4 years and one billion yen. He played for the regular player in Tigers, he got the RBI Leader in 2011 season. But his stats dropped by injury since 2012, he was approached to contract at a much salary cut. So he became a free agency, and transferred to Carp again in the 2014 off-season.
Then, Arai's cheering song is best at Japanese professional baseball team. So let's introduce the English translation of his cheering song lyrics.
♪Show the red heart, and Burn it at Hiroshima. Hit home run to go through the sky♪
This youtube's video is the scene that Arai got 2,000th hit. Please listen to his supporters' song.