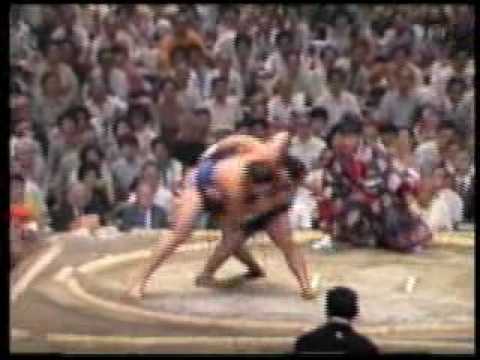 On the 6th day that Sumo tournament of Summer , there was match of Ishiura vs Kitaharima, May 13.
This match is in Jyuryo(the 2nd division),  Ishiura won Kitaharima in "Harimanage".  This is a very unusual winning trick, In sumo tounament it has been recorded since 2014.
"Harimanage" is a winning trick to throw grabbed the back side of opponent sumo wrestler's loincloth. This trick is a need for height difference and the power difference with the opponent.
Baruto, former OZEKI, was good at Harimanage, and has won this winning trick 3 times in 6 years.
■Some results with Harimanage at Makunouchi(the 1st division)
Wakamisugi won Washuyama(1977)
Baruto won Iwakiyama(2006), won Aran(2010), and won Wakakoyu(2012)
Jyokoryu won Endo(2014)