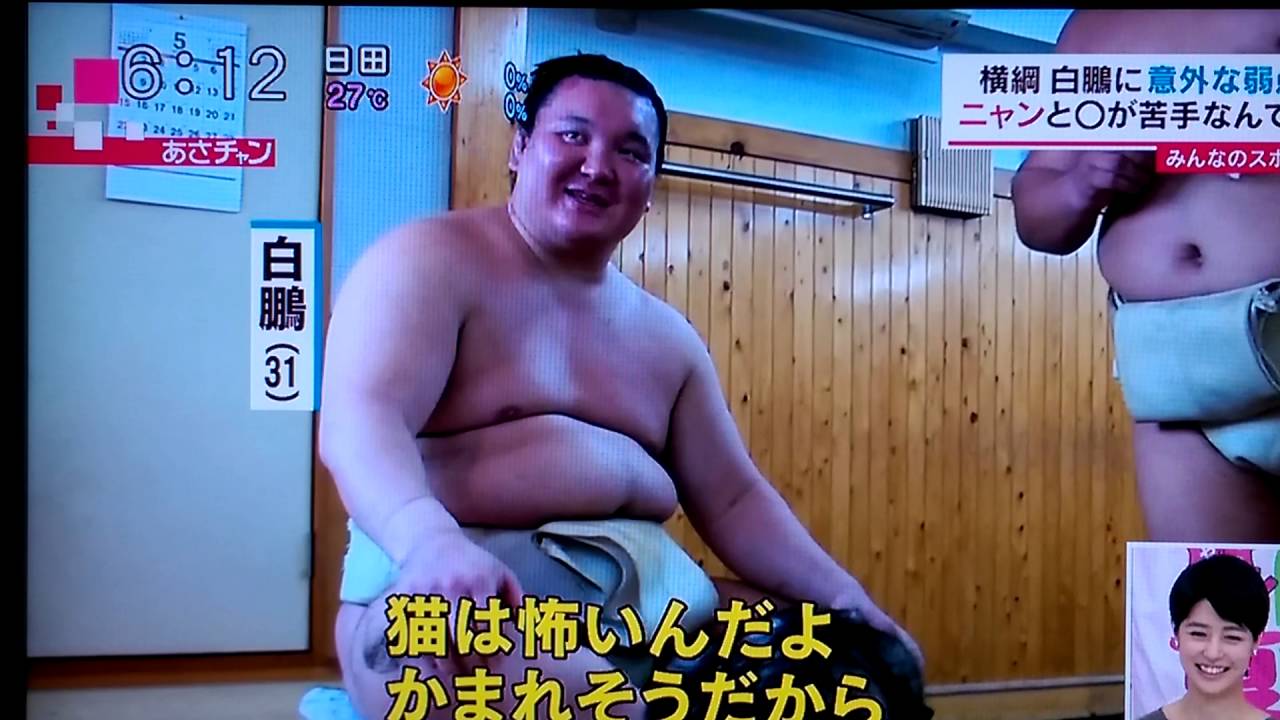 Hakuho of YOKOZUNA  was practice in Arashio room, May 3. He was about 20 times practice, finish was well.
In Arashio room, Popular cat to be featured in TV and magazines lived. so It is requested as "a hug" from the press.
Then Hakuho said, "Do me quit. Cat'm scared. I am bitten likely". He was gingerly hug after all, and said "it hurts hurts! Nail is amazing!".
The sumo there is a technique called "cat trick". Slapping a hand in front of opponent's eyes, it is a technique to stop the movement of opponent. Since similar to the behavior of when the cat has been deceived, the technique called "cat trick".
Hakuho had won using the "cat trick" last year, but he is actually the cat was not good.