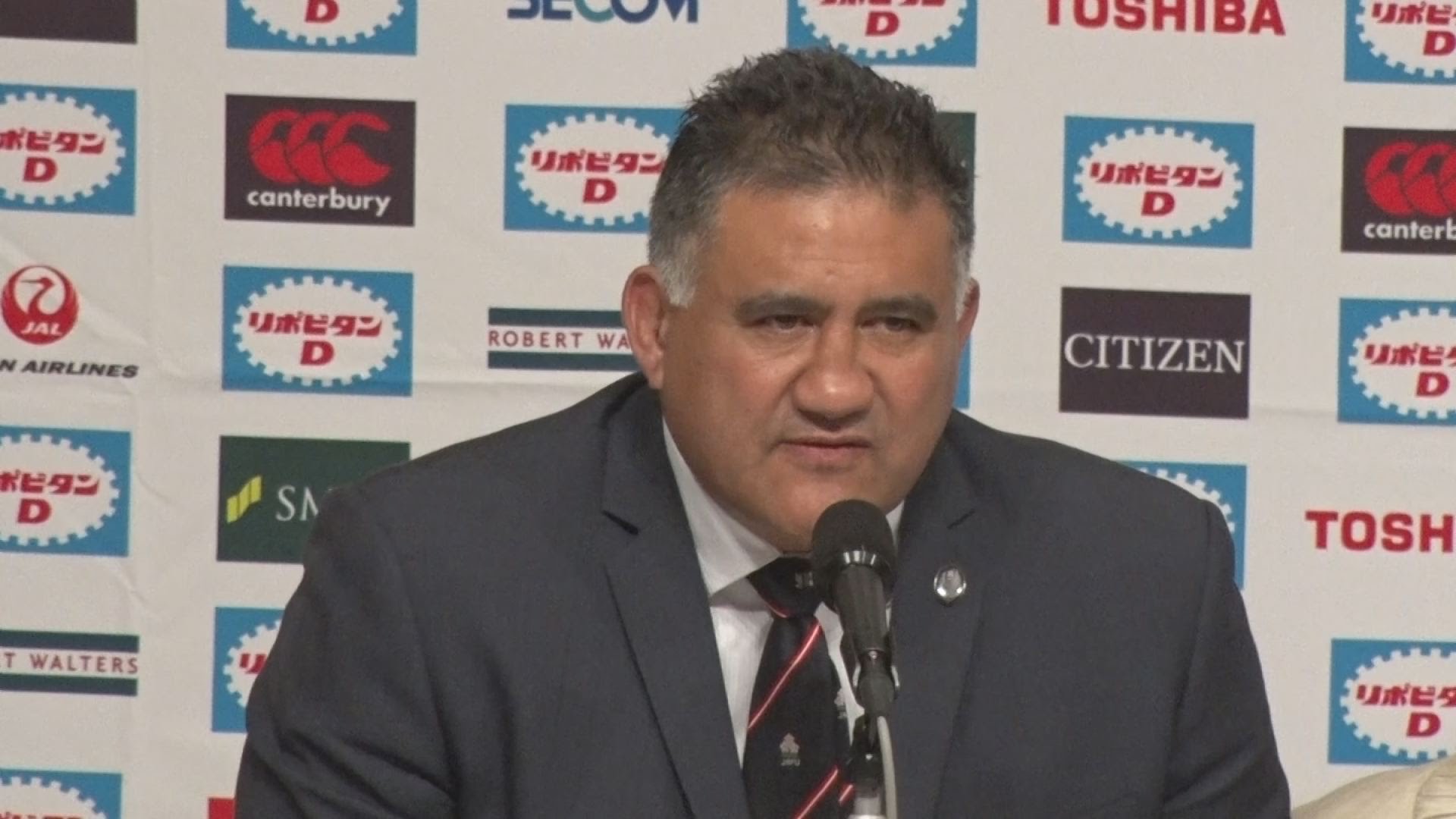 Japan Rugby Football Union announced the member of the Japan national rugby union team's training camp on October 3. The member was 36 players, they practice for the test matches with Argentina, Georgia, Wales and Fiji in November. Jamie Joseph of the head coach chose the members to visit the match and each club in the Top League.
16 players of 2015 World Cup's member were selected, Fumiaki Tanaka(SH), Shota Horie(HO),  Keita Inagaki(PR), Kensuke Hatakeyama(PR), Karne Hesketh(WTB), Male Sa'u(CTB), and so on. Then, 3 players of 2016 Rio Olympics Rugby Seven's member were also selected, Yoshitaka Tokunaga(FL), Lomano Lava Lemeki(WTB)and Kenki Fukuoka(WTB). And 16 players were selected for the first time, Yu Tamura(CTB)and Hikaru Tamura(SO)were chosen by brother. However, Michael Leitch(FL)is not selected for his physical condition. Other, Ayumu Goromaru(FB), Akihito Yamada(WTB), Hiroshi Yamashita(PR)and Hendrik Tui(FL)also aren't selected in this time.
They've done the first training camp from October 9 to 11 at Tokyo. Amanaki Lelei Mafi(No.8)declined at home circumstances, so Timothy Lafaele(SO)has convened with additional. Jamie Joseph made the players to practice with an emphasis on autonomy. This is a different way from the previous HC, Eddie Jones. Jones was to strengthen the team with a thorough management, but Joseph is to strengthen the team with an emphasis on individual judgment. 300 fans gathered to practice for two days. The second camp is carried out from October 23 to 25.
Who is the central player of new Japan national rugby union team? Let's introduce the three players.
First player, Harumichi Tatekawa(CTB). He is the member of 2015 World Cup, and he served as a captain in the test match with Canada in June. Tatekawa also played in Sunwolves of Super Rugby, Eddie Jones told that Tatekawa became the world level for play in Super Rugby. He will be working as a captain on behalf of Michael Leitch in the test matches of November.
Second Player, Kotaro Matsushima(FB). He is also the member of 2015 World Cup, and he is a fleet of foot in the Japan national rugby union team. There is not Goromaru who had previously been regular FB, so Matsushima is aiming at the regular position of FB. In fact, he played in FB and got a try on the test match of Canada.
Third player, Yu Tamura. He was working as a kicker on behalf of Goromaru, got the penalty goals with a high probability in the test matches with Canada and Scotland in June. Eddie Jones told that Tamura was growing and stable in recent matches.
This youtube's video is the inaugural conference of Jamie Joseph in September. He will be to strengthen the Japanese Rugby in a different way of Eddie Jones.