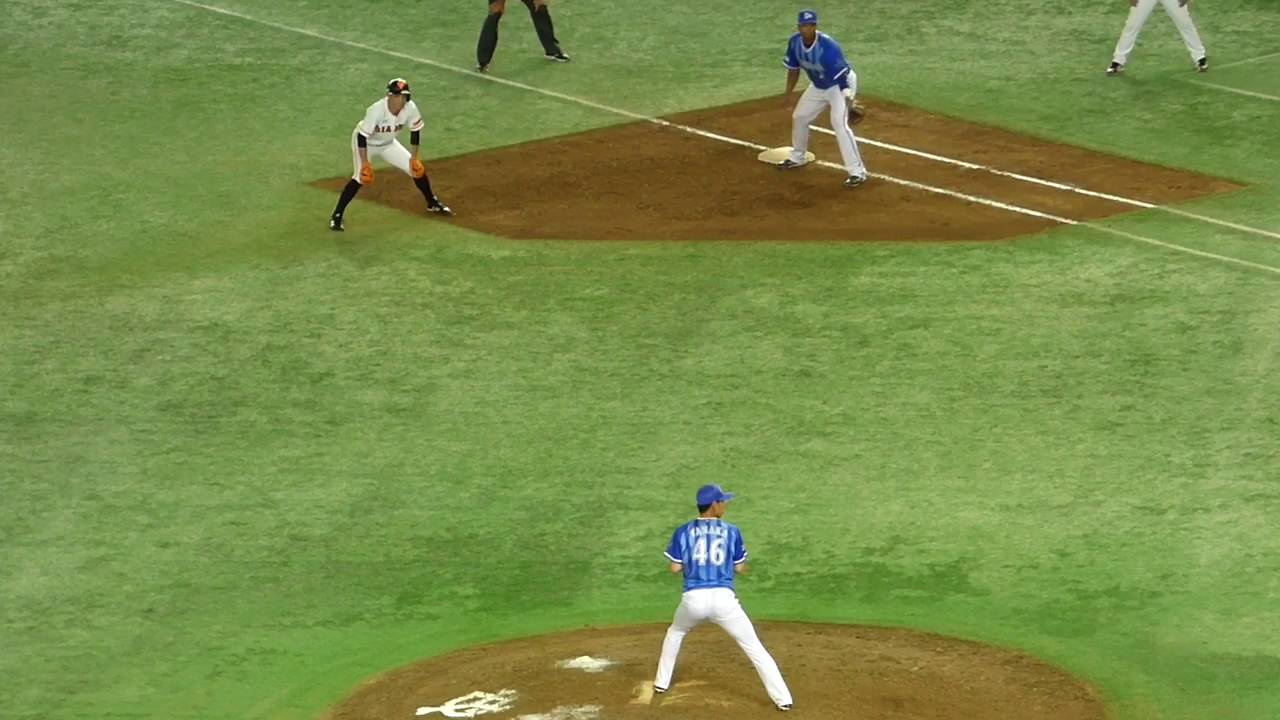 In October 13, Takahiro Suzuki of Tokyo Yomiuri Giants announced his retirement from professional baseball in 2016 season. In the press conference of retirement, Suzuki told that it was iundiminished in strength and technology but was lost energy. He wanted to become a coach of the Giants in the future. His salary is 60 million yen in 2016 season.
Takahiro Suzuki 's biography is that he's the age of 38, and he was born at Fukushima. Suzuki was drafted by the Giants in the 4th round in 1996 draft. He contracted with the Giants and he had been evaluating the running ability at the rookie year. He was a right‐handed batter, but he begins a left handed in order to take advantage of the running ability. After that, Tatsunori Hara became the manager of Giants in 2002 and raised Suzuki to the first team for the expert of pinch runner. This has changed the fate of Suzuki.
Takahiro Suzuki often played at a pinch runner until 2005, but he gradually accustomed to the first team. And so he played as a regular of outfielder from 2006 to 2009, he won the Gold Glove Award in 2008 season. His stats was 304. average and 30 stolen bases. However, he reduced the turn of as outfielder from 2010 season because the team had many reserved players. So Suzuki became to the expert of pinch runner again.
At late in the game, Hara of the manager sent Suzuki for the pinch runner when the batter is on base. The fans of Giants applauded when Suzuki appeared wearing orange gloves of the trade mark. He lived up to the expectations of fans and piled up the stolen base. And he was a double-digit stolen base 12 years in a row until 2016 season. Suzuki stolen a base on 228 times in his career, but he didn't get the Stolen Base Leader. His stolen base technology is high, he was the highest success rate in the total 200 stolen bases or more players.
When did he decide to retirement? It seems to be one of the play that has become in the wake of it. In the third round of the first stage game for the 2016 climax series, Suzuki participated in a pinch runner in the bottom of 9th inning. The game was the Giants vs the Yokohama DeNA BayStars and the score was a tie in 9th inning. Then Suzuki had been expected to steal, but he was pick off by Kenjiro Tanaka of BayStars. At this time, he probably was convinced that was lost energy.
This youtube's video is the scene that Suzuki was pick off. This was his last play, so it was a very disappointing. But "The expert of pinch runner" that was not even in the Major League Baseball will remain in the memory.