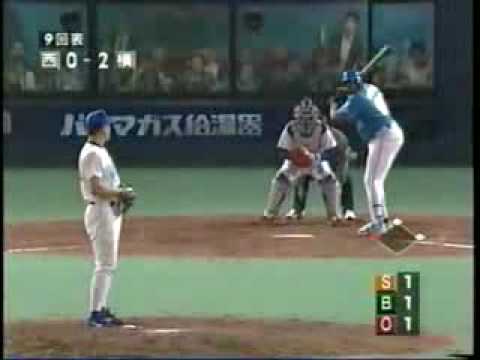 There was the game of Hiroshima Carp vs Yokohama DeNA Baystars at Yokohama Stadium, in September 19. Starting pitcher was Atsuya Horie of Carp and Shota Imanaga of Baystars. In the bottom of 1st inning, Jose Lopez of Baystars made two-run home run from Horie, Baystars was the first to score. After that, both teams took one point. After all Baystars won the game that score of 3-1.
Baystars won the third place of the Central league since 2005, and this is the first time for team to take part in the Climax Series. The Claimax Series is playing the game between 2nd place and 3rd place of the league, at first. This corresponds to the division series of Major League Baseball. Next, the winning team will be play the 1st place of the league. This corresponds to the league championship series of MLB.
The Climax Series began in 2007, BayStars has not only competed in the 12 team. So Let's examine that each team played the number of times in the climax series.(Also including 2016 season)
・Yomiuri Giants is 10 times.
・Fukuoka Softbank Hawks is 9 times.
・Hokkaido Nipponham Fighters is 9 times.
・Chunichi Dragons is 6 times.
・Hanshin Tigers is 6 times.
・Chiba Lotte Marines is 5 times.
・Saitama Seibu Lions is 5 times.
・Tokyo Yakult Swallows is 4 times.
・Hiroshima Carp is 3 times.
・Tohoku Rakuten Eagles is 2 times.
・Orix Buffaloes is 2 times.
・Yokohama DeNA Baystars is 1 time.
The Yomiuri Giants have played 10 consecutive years since 2007, but it is a four times that Giants were victorious the climax series. In addition, there is only once that the third place team win through the series, 2010 Chiba Lotte Marines. However, The Marines won also in the Japan Series, this was called "the best retainer supplanting his lord". What is result of Bay Stars in this year?
This youtube's video is the movie when the BayStars won in 1998 Japan Series. The fan hope that Baystars become Japan Proffecional Baseball Champion for the first time in 18 years.