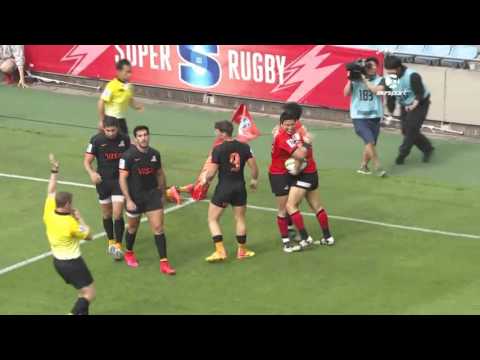 There was a game of sunwolves vs. Jaguares at Prince chichibu memorial stadium.
Sunwolves got no victories yet and also chipped Inagaki and Yamada by an injury and lost 5 lead to the first half by 13-18 on this day.
But they were catching up on the second half gradually and took the lead 1 point by PG in Pisi in 72 minutes.
Tatekawa was left and decided a try in 1 minute, and the end gave the first victory by super rugby in 36-28.