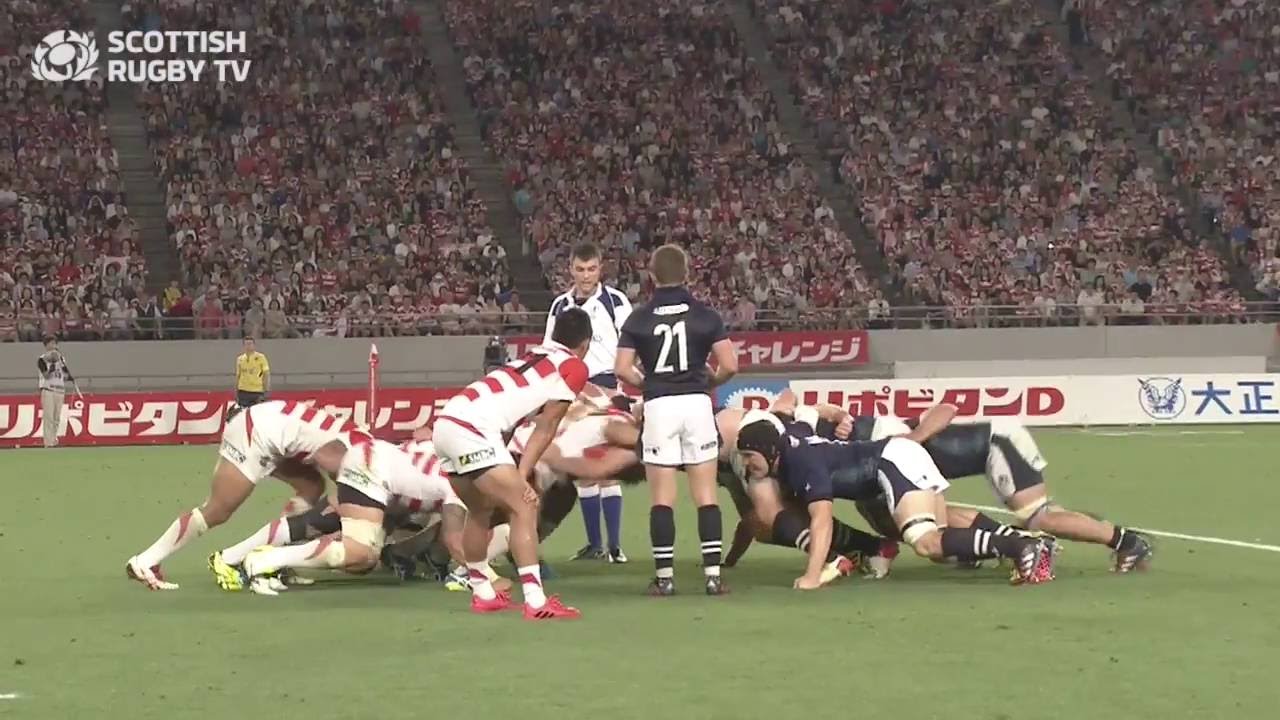 On June 25, The test match of Japan national rugby union team vs Scotland national rugby union team has made at Ajinomoto Stadium, Tokyo. This match is the second round following June 18. In Japan team, Kotaro Matsushima(FB)did not played by the injury when the match of 1st round. But Rikiya Matsuda(FB) and Male Sa'u(CTB)were in starting lineups. In Scotland team, Greig Laidlaw(SH)was a start from the bench.
In the 2nd minute of the first half, Henry Pyrgos(SH, Captain of Scotland)scored a penalty goal. After 4 minute, Yu Tamura(SO)scored a penalty goal so it became same score of 3-3. After that, Scotland scored a PG but Kaito Shigeno(SH)scored a try from the passes of team, Japan took the lead in 10-6. Then they scored a penalty goal each other, Finished the first half Japan took the lead in score of 13-9.
Emperor and Empress of Japan came the stadium before the second half. Tamura of Japan scored a penalty goal in 4th minute, but match of flow has changed by Greig Laidlaw of Scotland joining. Scotland leaded up to foul play of Japan in the enemy lines and Laidlaw scored 4 penalty goals. Japan also attacke to before goal line twice, but did not got try. After all, Scotland won by 16-21.
Scotland won Japan followed on June 18, finished the expedition to Japan. Japan did not win from Scotland since 1989. Japan is currently 11th Rank, but it will be change by the 2 matches.