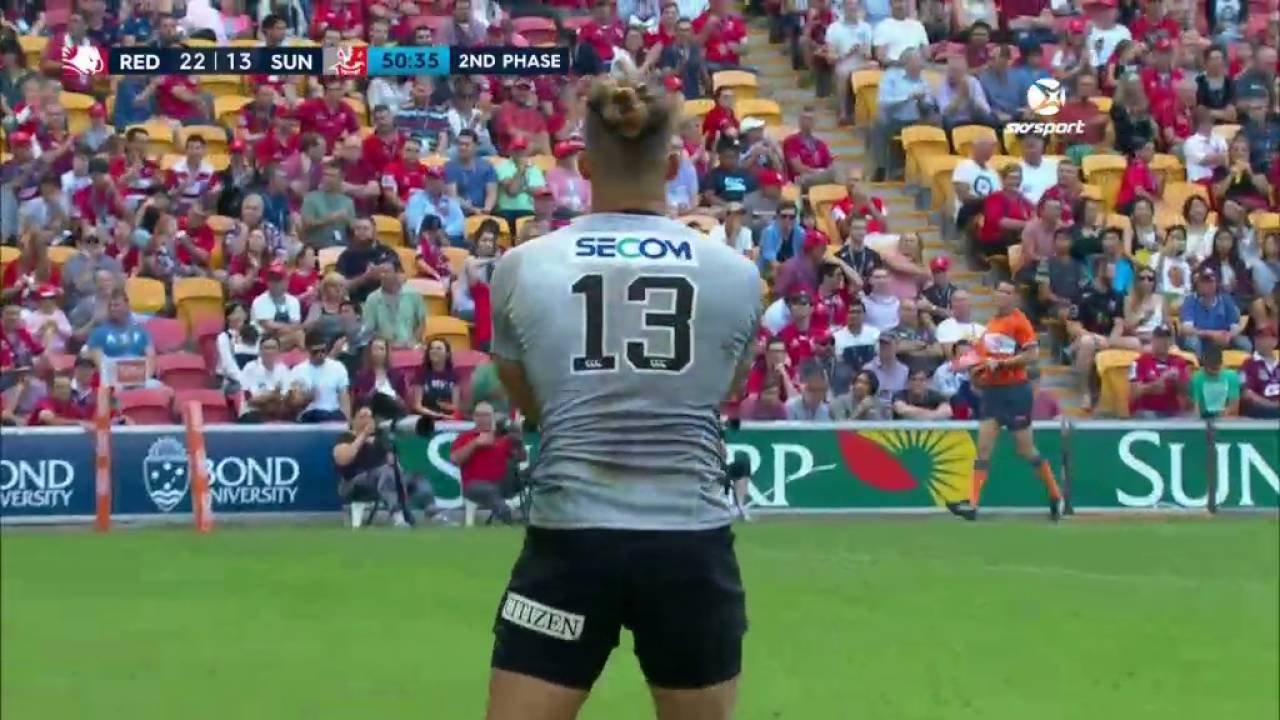 There was a game of Sunwolves vs Reds at Brisbane Australia, May 21.
Sunwolves became the same members as the previous game. Shota Horie(HO, Captain)and Hitoshi ohno(LO)are out of the starting lineup, they became the bench along with Keita Inagaki(Prop)after returning from injury. Following the previous game, Harumichi Tatekawa(CTB)was a game captain on behalf of Horie.
Ayumu Goromaru(FB)of Reds was starting lineup in two consecutive games.
First half, Goromaru scored 2 goals & 1PG, Reds took the lead in 17-13.
Second half, Derek Carpenter(CTB)and Liaki Moli(FL)took a try, Sunwolves was a tie in the temporary 25-25. Then, Goromaru was injured the shoulder in a tackle to Moli, he was replaced.
after that, Reds was won by 35-25 to raise the score. Goromaru took 10 score in one game, it was career-high at SuperRugby. The success rate of the kick was also 80%. (5-4)
Reds are taking a 3rd win, the next section is rest. Sunwolves will play the Brumbies in Canberra.