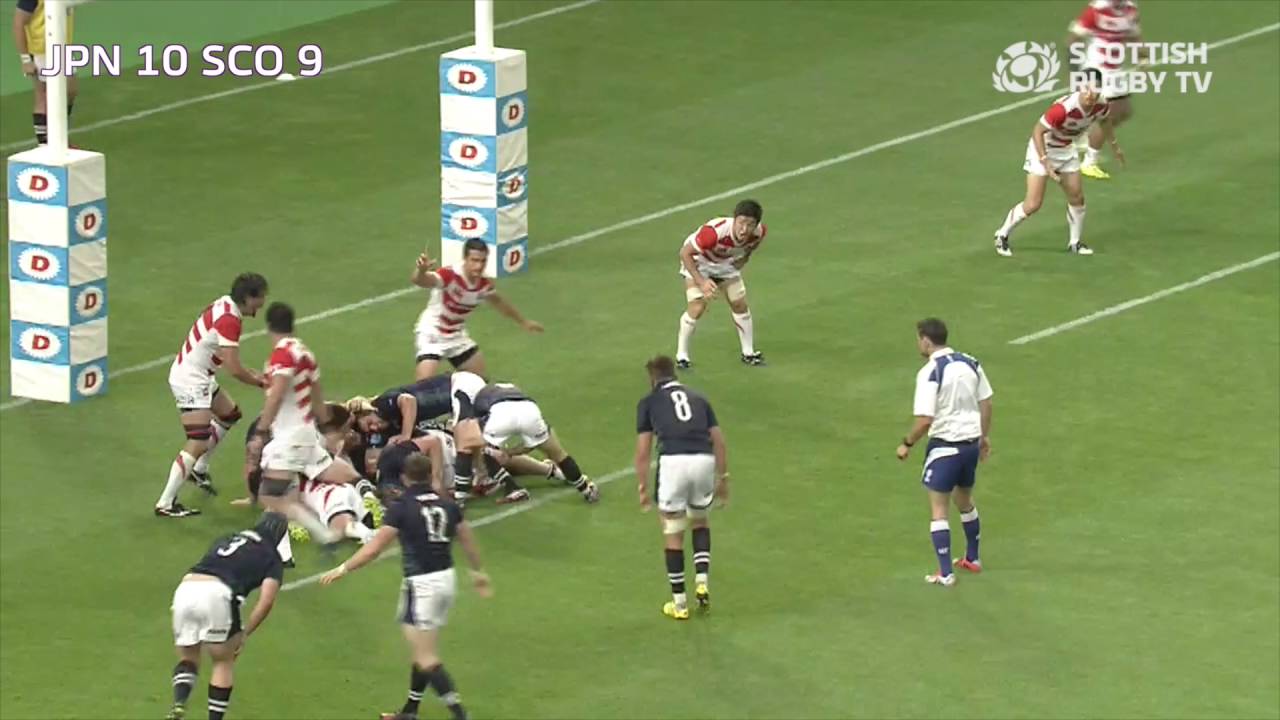 On June 18, The test match of Japan national rugby union team vs Scotland national rugby union team has made at Toyota Stadium, Japan. In Japan team, Fumiaki Tanaka(SH)did not played by the injury when the match of Canada. But Shota Horie(HO, Captain), Hitoshi Ohno(LO), Amanaki Lelei Mafi(No.8) and Hendrik Tui(FL)were in starting lineups.
In the 4th minute of the first half, Greig Laidlaw(Captain of Scotland)scored a penalty goal. After 4 minute Horie scored a try from the run of Mafi, Japan took the lead in 7-3. But Laidlaw scored 2 penalty goals, and Kotaro Matsushima(FB)was replaced by Rikiya Matsuda because the injury of left leg. Japan has become the unpleasant atmosphere, however, Yu Tamura(SO)scored a penalty goal so Japan took the lead again in 10-9.
In the 34th minute and 38th minute, Tui and Matsuda were sin-bin. Japan were thirteen players and were taken the try of reversal by Scotland, Finished the first half in score of 10-16.
In second half, 13 players of Japan have taken a try in 3rd minutes, Scotland took the lead in 10-23. after that, They scored a penalty goal each other. But the rest of 20 minutes did not get the point each team, Scotland won by 13-26. Japan attacked several times until front of the goal, They did not get a point by their own mistakes.
Japan will play again with Scotland at Tokyo on June 25, Emperor and Empress of Japan will watch the test match. For the first time that they watch the international match of Japan national rugby union team.