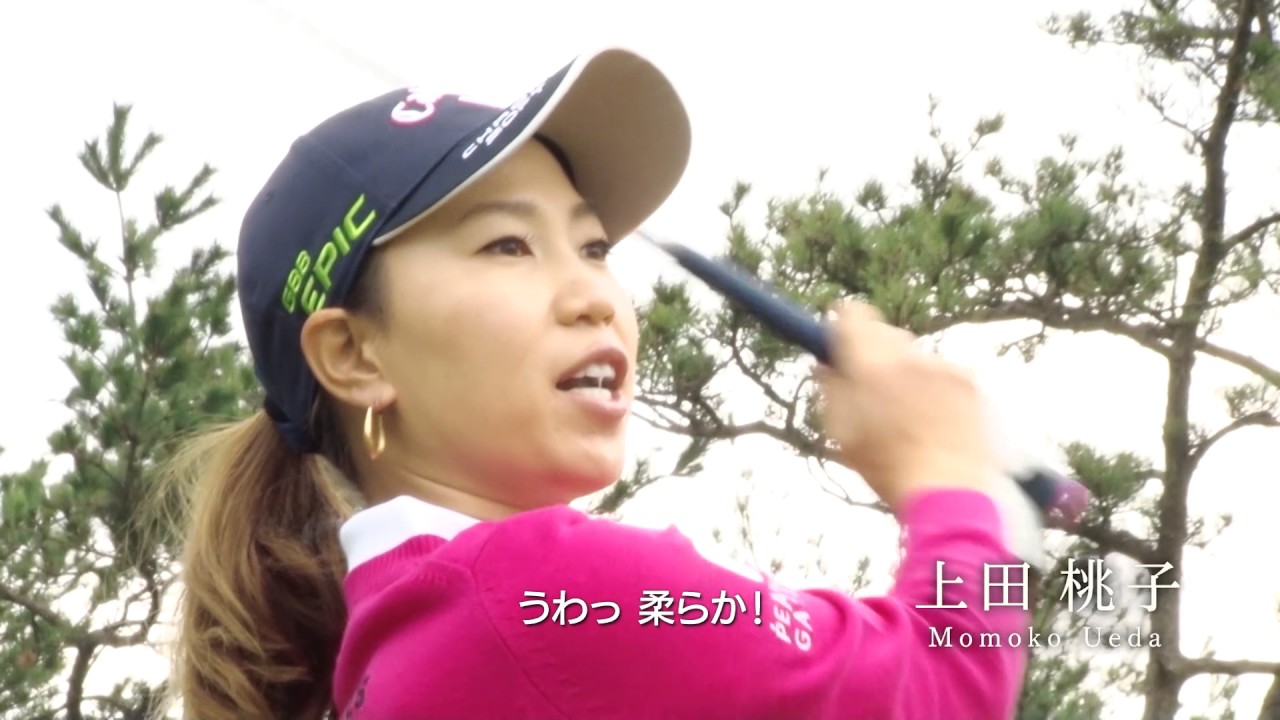 Latest News: 2017 Chukyo TV Bridgestone Ladies Open of Japan LPGA Tour was held from May 19 to 21, at the Chukyo Golf Club in Aichi prefecture. "Prize money ranking #1" Ha Neul Kim and "Sexy Queen" Shin Ae Ahn didn't participate in this tournament.
In the first round, Momoko Ueda shot a 66 so she took the 3rd place. Luckily, this tournament had beautiful days during 3 days, Ueda raised scores and took the 2nd place in the second round (9 under).
In the final round, Ueda shot a 65 and her total score was 16 under. So she won 2017 Chukyo TV Bridgestone Ladies. For Ueda, it was 1st win in 2017 and was first victory in three years. Then Ai Miyazato took the 6th place (11 under). After that, Ueda also participates in the Women's British Open.
1 month ago, 2017 KKT cup Vantelin Ladies Open of Japan LPGA Tour was held at the Kumamoto Airport Country Club. Momoko Ueda tied for first place, but she lost Yukari Nishiyama a playoff.
Ueda was born at Kumamoto, her parents' house also broke halfway in the last year earthquake. But since childhood she has rounded the Kumamoto Airport Country Club hundreds of times and knows this course very well, it was the reason that she got 2nd place. Actually she got her the first victory for JLPGA in this course.
Biography
Momoko Ueda was born at Kumamoto prefecture in 1986 (Age 30). It is because her name was derived from a big buttocks. She began playing golf from 10 years old, and practiced in the same golf school as Erina Hara and Chie Arimura. After that Ueda had played golf at Tokai University Kumamoto Seisho Senior High School where Miho Koga, Ritsuko Ryu and Kaori Aoyama also went.
Japan LPGA Tour
Momoko Ueda became a professional golfer in 2005, and won first time in Japan LPGA Tour tournament in 2007 (Life Card Ladies). 2007 was her breakout year on the JLPGA, she won 5 times and became a leading money winner (at that time she was 21 and it was the youngest record).
The Mizuno Classic (now TOTO Japan Classic) of the US LPGA tour tournament was included in her victory, so Ueda got the seed of 2008 US LPGA Tour and participated in US and Japan LPGA Tour until 2013. She won total 11 times in LPGA of Japan Tour until 2017.
U.S. LPGA Tour
In 2008, Ueda participated in Sbs Open At Turtle Bay of US LPGA opening tournament. She took first place once in the final round, but Annika Sörenstam won the tournament and Ueda finally ranked 5th. After all it was her highest place in the United States of America.
Next year, she took the 2nd place in CN Canadian Women's Open so her prize money ranking was 33th. And Ueda got 7th (2008) and 9th (2010) in Women's British Open, she was active in the US LPGA tour until 2011. She won the Mizuno Classic again in 2011, but her results have declined next year. So she has only played in LPGA of Japan Tour.
What's in the bag
Momoko Ueda has a contract with Callaway Golf. Her WITB is as follows;
Driver: Callaway GBB EPIC STAR_DR (9.5 degrees)
3,5,7 Wood: Callaway GBB EPIC STAR_FW (15,19,21 degrees)
11 Wood: Callaway XR-16 (25 degrees)
Irons: Callaway APEX (6-PW)
Wedges: Callaway X-Forged (50,54,60)
Putters: Odyssey Versa 2-Ball
Ball: Callaway Crome soft X
Family
Ueda is not married, and lives in Tokyo now. She has a sister and brother. Her sister is a disabled person, so her existence is motivated by Ueda.
This youtube's video is the TV commercial of Ueda in 2017. Her stats are stable and she will be active at the Japan LPGA Tour in 2017. FAV.PORTS will report her latest news and stats on this page, please check it out sometime!