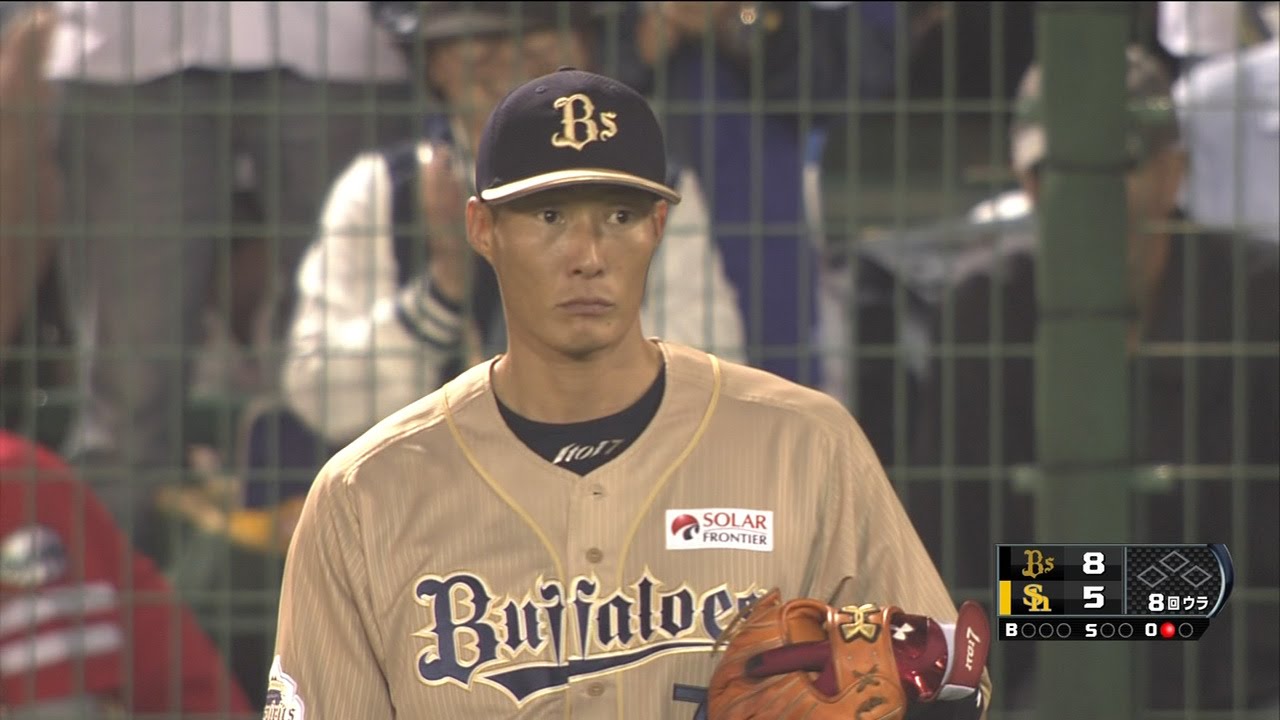 Latest News: About 2 months have passed already from the first game of Japanese professional baseball (NPB). On May 25 Hanshin Tigers played against Tokyo Yomiuri Giants at Koshien stadium. Yoshio Itoi was the lead‐off man of the Tigers, he hit 1 for 3 and Tigers beat Giants 6 to 1.
Until this game, Itoi was no hits in 28 consecutive times at bat. Itoi has played for a center fielder, 2017 his total stats are .266 average, 5 home runs and 28 RBIs in 43 games. (As of May 25)
Biography
Yoshio itoi was born at Kyoto in 1981 (Age 35) , he began playing baseball from Elementary school days. He had played baseball at Kinki University where Tomohiro Nioka, Kenji Otonari and Yuhei Nakaushiro also went.
Hokkaido Nippon-Ham Fighters
Itoi was drafted by Hokkaido Nippon-Ham Fighters in 2003 draft. He contracted with the Fighters and he was a pitcher. But he was sluggish and couldn't played in the first team until 2 years. Itoi had a good batting and he was swift-footed, so he turned to the outfielder in 2006. Then he could played in the first team and became a regular player from 2009. In this season his stats were .306 average and 24 stolen bases, he won the Gold Glove Award. After that, he won the Gold Glove Award for 6 years in a row.
Orix Buffaloes
At the time Itoi might want to transfer to the MLB, but he was traded to the Orix Buffaloes for 3 players in 2013 preseason. He was active in the Buffaloes and became a batting leader in 2014 season (his stats was 331. average). In 2016 season, Itoi has gotten 53 stolen bases and became a stolen base leader. This was the history of the oldest of the stolen base leader.
On November 1 2016, Yoshio Itoi declared free agency. The Japanese professional baseball is different from the Major League Baseball. When a player declared free agency, the player will be Free Agent and can negotiate with other teams. Itoi wanted to hear the evaluation of the other teams, he began to negotiate with other
teams from November 11.
Hanshin Tigers
Itoi negotiated with Hanshin Tigers and received a passionate invitation from the manager Tomoaki Kanemoto. So Itoi contracted with the Tigers on November 21 2016, the contract is 4 year and his total salary is 1.8 billion yen. His uniform number is 7, he got it from former Minnesota Twins Tsuyoshi Nishioka.
After that Itoi injured his right knee in training on January 2017, so he rarely participated in the exhibition games. But he was in the starting member at 2017 opening game, he hit 3 for 5 and Tigers beat Carp 10 to 6.
Japan national team
Yoshio Itoi also convented in the Japan national baseball team (officially nicknamed Samurai Japan) of 2013 world baseball classic and contributed to semi-finalist of Japan team. His uniform number was 9, his register was .286 average, 1 home run and 7 RBIs.
Private Life
Itoi married with Japanese woman (his wife is ordinary people) in 2005 and had two daughters. His family live in Tokyo, so he is living by himself away from the family.
Anecdote
He has a strong arm so he is called the superman. And there was a lot of funny stories for him, he is also called the alien. Let's introduce some of his interesting stories.
・Itoi did not know the right-center until he joined the Fighters. He knew it when he was 27 years old.
・It was a lip cream when he got out of his pocket to push off with a contract renewal.
・He admired Kazuyoshi Miura when he was a junior high school student, so suddenly he said "I'll quit the baseball club and enter the football club" and was preached by his father.
Video
This youtube's video is Itoi's home run in 2017 season. Tigers played against Tokyo Yakult Swallows on April 5, he hit 3 run homer in the bottom of 7th inning and Tigers beat Swalloes 4 to 1. It was the home run for 3 games in a row.