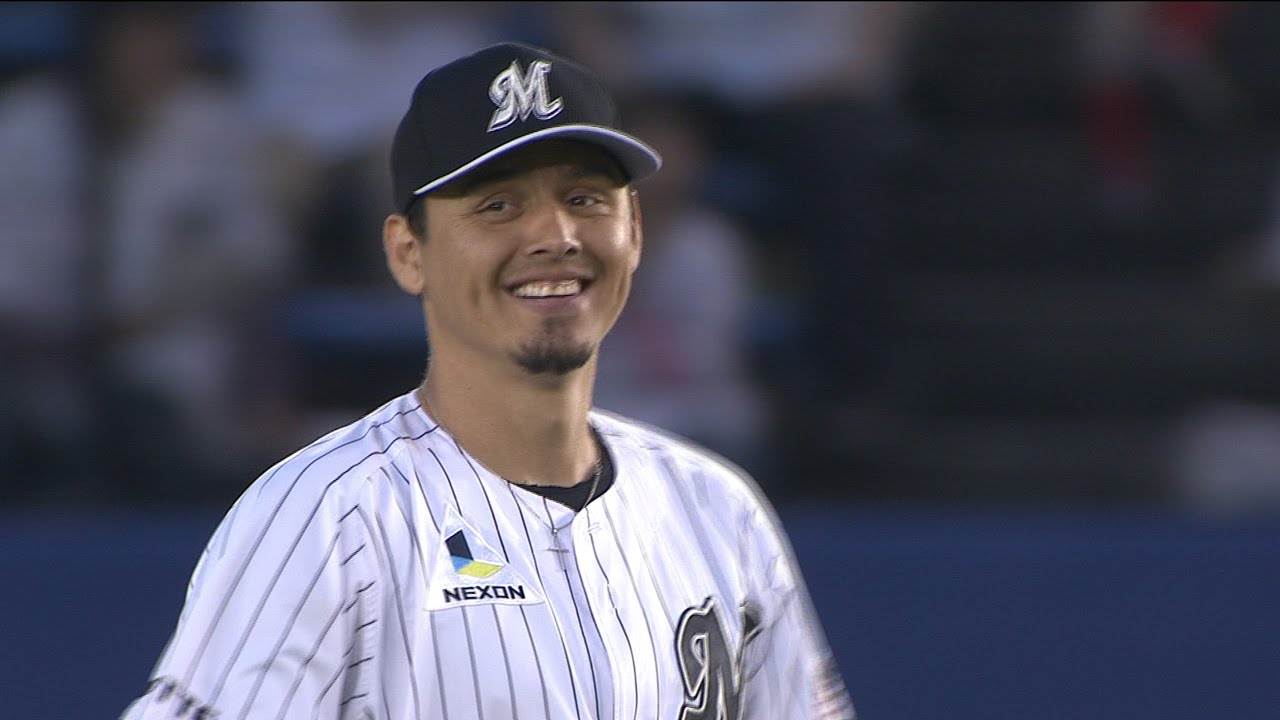 Tokyo Yomiuri Giants announced a news that Luis Cruz was demoted to Minor league in October 3. He can't play in the Climax Series from October 8. Cruz was a regular player of second baseman, but he did often negligence play so the leader of Giants ordered him to demond to minor. In the shortest he will promote at October 13, that is Hiroshima Carp's game of the final stage. Cruz was remorse and began to practice in minor from October 4.
Luis Cruz's biography is that he's the age of 32, and he was born at Mexico. He had played in the minor leagues of the Boston Red Sox and the San Diego Padres from 2000. And he contracted with the Pittsburgh Pirates in 2007 and debuted in the Major League Baseball in 2008 season. After he was playing in the Milwaukee Brewers, he transfered to the Los Angeles Dodgers in 2012. In 2012 season, Cruz played in 78 games and his stats was 297. average and 6 home runs. This was his best performance in MLB. After that he played in the New York Yankees in 2013 season and contracted with Chiba Lotte Marines in 2014.
Luis Cruz was good at fielding and he played anywhere in the infield. He played in the All-Star game and won the Gold Glove Award for second baseman in 2015 season. Then he transfered to Tokyo Giants in 2016. He signed the contract with Giants of 2 years and his salary was 2 million dollars. He also convented in the Mexican national baseball team of 2006 & 2013 world baseball classic.
Will Cruz play in the Giants without causing a problem? The Giants severe discipline and do not allow that grow a beard, as of the Yankees. This team is bad cozy for him, so he should transfer to Yokohama DeNA Baystars. Because there are three benefits to each other.
First, the BayStars contract only with Jose Lopez in 2017 season, now. In Japan proffecional baseball, only 4 foreign players can play in big league. So Cruz may not have to worry about the player frame and he will not demote to minor league.
Second, there is no regular player of the second baseman in the Baystars. In 2016 season, Elian Herrera and Takehiro Ishikawa played second base altemately, but they were not good at fielding. For the Baystars, The second baseman is a reinforced position. So if Cruz will joins in the team, this probrem is resolution and he becomes regular player of second baseman.
Third, there is Alex Ramirez of a foreigner manager in the Baystars. He was playing in Japan from the competitive career, so he was good with the foreign players. Ramirez understood their feelings, Lopez also escaped the slump in his advice this year. So Ramirez is highly respected from them, Cruz will also be able to comfortably play in the Baystars. The trade is desire between the Giants and the Baystars.
This youtube's video is a big play of Cruz in last year. The fans hope to see his amazing play again.